There is a wide variety of forms and sizes to choose from when it comes to toilet seats; nevertheless, when it comes down to it, they are either round bowls or elongated bowls. You are free to decide whether or not to acquire any of the accessories that go along with them.
As is the case with toilet seats that open automatically, such as those seen on medical toilets, you will need a wired connection of electricity for them to function correctly; however, any qualified electrician will be able to assist you with this matter.
There are many different options out there for you to choose from, regardless of the size of your budget or the special amenities you need in a bathroom. This list is just meant to serve as a general introduction. Have a look at the best-rated toilet seats down below!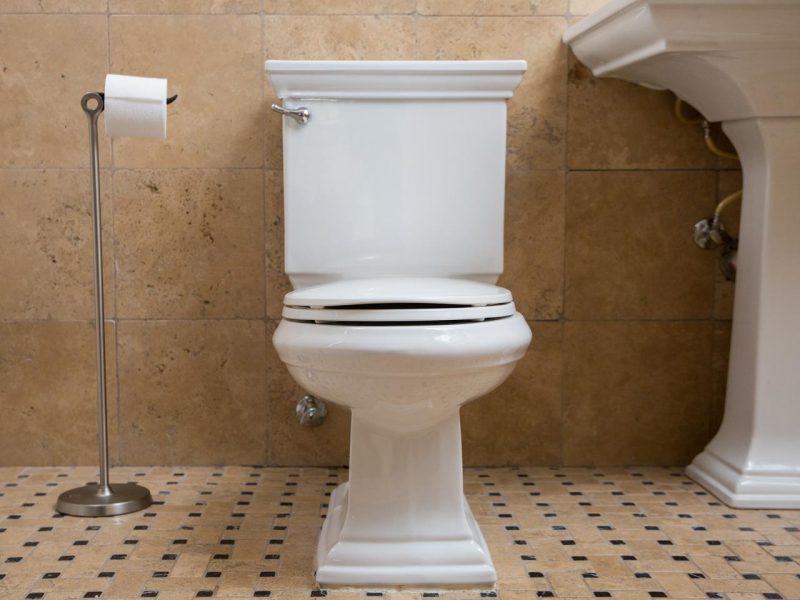 Best Rated Toilet Seats
Best Rated Toilet Seat Reviews
Mayfair has been supplying households throughout the United States with high-quality items that are also innovative and stylish for more than sixty years. The toilet seats available from Mayfair come in a broad selection of patterns that are simple to incorporate into any bathroom.
Clients' requirements are put first in the design process, resulting in distinctive features and advantages that simplify people's routine lives. Bemis Manufacturing Company is the industry leader in the production of toilet seats.
Bemis is a family-owned business that was established in 1901 and is currently in its fourth generation of ownership. The company began as a manufacturer of chairs and sofas but has since expanded into an international enterprise with facilities for manufacturing and warehousing located all over the world.
In addition to supplying toilet seats, Bemis is recognized as a leading manufacturer of contract plastic injection-molded parts in America for industries other than the automotive sector.
Bemis Manufacturing Company maintains its dedication to the global community, and the company works hard to become an industry leader in terms of ecological awareness, preservation, and sustainability.
Features
To avoid smashing and pinched fingers once you get up, the seat gently shuts securely. The seat in the bowl won't have issues breaking free, which is a common problem in standard seats.
The seat is adjustable from front to rear for a great fit. When cleaning the toilet seat, cleaning with strong cleaning liquids will compromise the seat's quality. Use a little soap and water to clean your seat to keep it looking new for years.
The functions of the toilet seat must be installed correctly for them to perform properly for years to come. You can always take help of the instructions that come with the Mayfair toilet seat.
Your gleaming new seat will be fitted and ready to use in minutes. For nearly 50 years, Mayfair toilet seats have been professionally created in Sheboygan Falls, Wisconsin, utilizing environmentally friendly materials and procedures.
Since its first toilet seat, Mayfair has been enriching the lives of its customers by designing seats with unique features and careful workmanship. Their seats are designed to make your life easier while still delivering comfort and support.
This Kohler Cachet seat has understated aesthetics and modern technology and is designed to be compatible with most elongated toilets. The seat is held securely in place, and movement is prevented by specialized bumpers called Grip-Tight.
This soft-close seat is equipped with cutting-edge technology that stops the seat from slamming shut, simplifying the cleaning process and the process of installing the seat. The Kohler Cachet seat is created with subtle styling and smooth functioning capabilities and is compatible with most elongated toilets.
The seat has an ergonomic design that provides the user with the utmost comfort, and it is compatible with both one-piece and two-piece toilets. The Cachet is resistant to fading, chipping, and staining because it is made of solid polypropylene. It comes with a limited guarantee that lasts for one year. The Cachet is also offered in a design with a circular front as an option. 
Features
With its lightweight and practical design, the Kohler toilet seat is particularly created to convert your routine morning into an incredible start. Because of the durable plastic design, you won't have to worry about replacing it for a long time after installing it in your toilet. The slow-closing mechanism prevents the lid from crashing shut and creating annoying sounds.
Using grip-tight bumpers gives excellent safety and stops the seat from moving. In conjunction with all of these characteristics, the simple removal procedures of the lid allow you to clean your toilet without missing any corners.
The Cachet toilet seat from Kohler is notable for its silent functionality—no more worrying about it smashing down on the toilet or your hand! On the other hand, the solid plastic cover prevents stains, yellowing, cracking, and flaking for a long-lasting appearance.
The assembly of this seat is a breeze, thanks to Kohler's quick-attach hardware. Quick-release hinges enable the seat to be promptly removed from the screws for frequent cleaning, improving the bathroom's odor and appearance.
This toilet seat combines comfort and practicality to make it the greatest overall toilet seat on the list.
At TOTO, they claim to be motivated by a desire to better people's lives. For nearly a century, TOTO has influenced people's perceptions of what a bathroom can be — and how it may be utilized.
TOTO aims to create simple, bright, and beautiful solutions for fundamental human requirements. Every TOTO product is designed with a single goal in mind: to help customers feel cleaner and more vibrant.
As a result, a TOTO bathroom is never just a routine. It's a ritual in which every detail, every innovation is created with the client in mind. TOTO is always ahead of the curve when it comes to creating, engineering, developing, and delivering cutting-edge technology that improves your everyday life while keeping the beauty and ingenuity that TOTO is known for.
SoftClose is the newest in intelligent seat technology, with a non-slamming, slow-closing toilet seat and lid. This one-of-a-kind seat is made of robust and high-impact plastic and is particularly intended to prevent harm and unpleasant "toilet seat slam." SoftClose is designed to meet TOTO's high quality and user-friendliness standards.
Features
The seat comes with simple assembly and adjusting requirements, and the hardware necessary for mounting and installing the SoftClose seat is included in the package. The seat is also detachable in preparation for the time when you decide to upgrade to a bidet seat from TOTO WASHLET.
Developed with a sophisticated hinge system, it allows for a smooth and unobtrusive descent of the seat and lid into the bowl. The annoying slam of the seat can be avoided with a slow closing motion, which also lowers the risk of damage and injury.
A closed front elongated form combined with a sleek and slender design produces the appearance of seamlessness which is very aesthetic. The seat is built using long-lasting, strong, high-impact, high-gloss polypropylene material and equipped with rubber pads for improved product stability.
It is available in a lot of color options, making it an excellent choice for any bathroom design. This one-of-a-kind seat is made of sturdy high-impact plastic and has an innovative design that was developed to lessen the risk of harm and do away with the vexing "toilet seat slam."
American Standard offers over 140 years of experience designing the greatest faucets, sinks, toilets, bidets, and other bathroom and kitchen fixtures for your house. American Standard items are great for master bathrooms, powder rooms, and kitchens in residential and commercial settings, thanks to their high-quality materials and many styles and designs.
American Standard products are designed with performance, aesthetics, and water conservation in mind, and they are constantly creating new ways to better your life and home. The elegant toilet seat is a terrific way to finish off a high-performance Champion toilet and goes with a range of bathroom decors.
Fingers won't get stuck in the toilet seat thanks to slow-close hinges and a no-slam solution for a more serene household. It's simple to dismantle and clean, thanks to their revolutionary lift-off hinges. Nothing comes close to the Champion toilets. This cutting-edge toilet line exceeds the industry's highest flushing performance standards, eliminating blockages and ensuring a cleaner, more economical flush every time.
The Champion toilet comes in several attractive styles that go well with our whole bathroom product line. The ergonomically curved shape offers you a comfortable area to sit on and release your stress and generates peaceful emotions.
Features
This American Standard bench has a flexible form that allows it to look well with a range of different kinds of bathroom accessories. Putting the finishing touch on a high-performance Champion toilet with an amazing toilet seat is a terrific way to do it.
The toilet seat and cover can be quickly removed and replaced thanks to the Easy-Lift off function, making it much simpler to clean the toilet without needing additional equipment.
Because of the antimicrobial properties of the EverClean surface, you'll spend less time cleaning and more time having fun. Even after years of usage, EverClean surface is much simpler to maintain a clean appearance.
The bowl in your bathroom gets a complete makeover thanks to this toilet lid, which also contributes one hundred more points to the general appearance of your restroom. On top of that, you won't have to worry about getting headaches from the slamming noises anymore since the mechanism closes the seat more slowly and prevents it from doing so.
The polypropylene plastic that this lid is constructed from is very scratch- and crack-resistant. In a nutshell, the product may be relied upon for prolonged and consistent usage.
Hibbent is dedicated to offering a comprehensive selection of toilet seats for your family's restroom and developing a lifestyle that is both pleasant and conducive to good health.
Since 1935, when they manufactured their very first toilet seat, they have been continuously improving the design of toilet seats by using forward-thinking engineering principles and superior workmanship.
Toilet seats with a curved design may accommodate your one-of-a-kind concept, provide an aesthetic upgrade to your bathroom, and make your daily routine easier. Simply tap the side button to release the quick-release latch and remove the toilet seat and cover so they can be cleaned. It comes with a quick detachment and straightforward removal. There is no need for any tools. The innovative design of the one-piece hinge base provides additional stability and helps to minimize slippage. The toilet seats will not slip or slide and remain firmly in place.
The toilet seat cover slams down gently and silently, preventing any porcelain cracking or pinching of the user's fingers. The lid of the toilet automatically shuts in an organized and unobtrusive manner. This slow closure toilet seat is constructed of excellent quality, one hundred percent pure (not recycled) polypropylene.
Features
You can put the hinge base on the pan above the toilet openings for a simple and quick installation. Tighten the nuts and bolts. After that, place the large cover over the top.
There are two hinges grouped on a single mounting base (hinge base), and it is solid and unmoving. Far superior to the 2pc split hinge bases (Round), about which the vast majority of customers have complained that they move quickly after a few days of use.
The seat is simple to use. You may remove the seat and cover by pressing the button beside them. It is not necessary to push the button all of the time. The One-Piece Hinge Base is a unique design that adds stability and prevents shifting.
The toilet seats are secure and do not sag or slide. It closes slowly and quietly without loud banging, shattered toilets, or pinched fingers.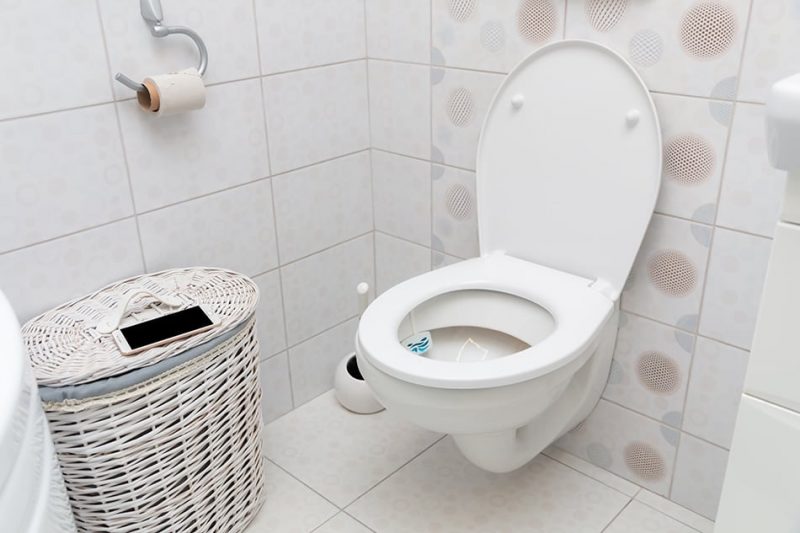 Factors to Consider When Looking for the Best Rated Toilet Seats
Kind of seat
Although we may not place a high value on a toilet, it is where many individuals spend the majority of their time throughout the day. It's time to look at your toilet seat if you want to be comfy when sitting and have a visually beautiful bathroom.
There are two types of forms to choose from: elongated and circular. The form of an extended toilet seat is oval. Examine your toilet to determine which kind of seat will work best. Elongated toilet seats are often more expensive than spherical toilet seats.
As the name implies, a round toilet seat is much more circular than an elongated one. They're more prevalent than extended chairs, and they're also less expensive.
An extended toilet seat is about 18.5 inches long, whereas a circular toilet seat is around 16.5 inches long. Measure from the region where the toilet seat is fastened to the opposite end of the seat at the front to determine the toilet bowl's length.
Material of seat
Once you've determined the size and form of your bowl, you can start looking for chairs that fit your style and have all of the functions you want. Seats are often made of materials: thermoset plastic (also known as thermoplastic) and engineered, molded, or solid wood.
Compared to plastic, wood is a traditional alternative that gives a thicker and usually more durable experience. That's not to imply that all plastic chairs are unsteady, many modern-style seats – which are often made of plastic to match the décor of modern bathrooms – give a very comfy foundation.
Plastic is also more resistant to scratches and stains than wood. It's a little less durable, but if your plastic seat is similarly soft-closing, you should be good — as long as no one stands on the seat or lid.
Soft-closing lids, which shut slowly, quietly, and controllably to avoid slamming, are a significantly more typical feature. As a result, they may provide a safer home atmosphere while minimizing unwanted noise. Family seats, which have a smaller drop-down bowl connected for individuals with little bottoms, are very beneficial for families.
Price
As you would anticipate, paying a higher price often results in increased levels of quality and protection and overall stronger construction.
Once you discover a type or design of toilet seat you like, you don't want to change it continually; therefore, it's best to budget for one that will endure for a longer period. Several chairs of more excellent quality may be purchased for between $50 and $100.
Similarly, if you want extra equipment like a toilet or heated seat, you'll have to spend a higher price on the vehicle. However, once again, the dependability and quality of these characteristics over a more extended period tend to be better, with a proportionally higher price.
However, if you are reading our list of the greatest purchases, you shouldn't worry too much about the prices.
Sound
This isn't an apparent topic to be thinking about when shopping for a new toilet seat but thinking about it. Anyone who shares their home with youngsters or raucous roommates is well aware that a loud noise that comes on suddenly may provide a significant challenge, especially if you're the kind of person that wakes up easily.
If you'd want to steer clear of that noise as much as possible, it's in your best interest to opt for a toilet equipped with a gentle closing function or cushioning that helps make things quieter.
A toilet seat with a gentle close mechanism is meant to shut gradually rather than abruptly, eliminating the need for an audible slam. Additionally, cushioning reduces the amount of noise made by closing the lid.
Longevity
Nobody likes to be compelled to purchase a new toilet seat so soon after the last one has been installed. In many situations, paying a little extra money now might result in a more robust seat that will endure for many years. A hardwood toilet seat will survive longer than one constructed of low-cost plastic. You won't have to worry about them scratching or cracking as rapidly.
However, don't let this deter you from purchasing a plastic toilet seat; numerous models are much more robust than wood. It may also be the superior option since it will be put in a location with a lot of dampness.
Customer reviews
Reading customer reviews is one of the most excellent methods to get an idea of how sturdy a toilet seat will be before purchasing it. People quickly criticize if a toilet seat they buy doesn't last long, yet others may appreciate one that has lasted for years with no problems.
When it comes to cushioned toilet seats, this is one of the most typical complaints. When you read the reviews, you'll see that many individuals say it feels wonderful at first, but then it splits open, cracks, and degrades quickly.
Looks
Some folks are unlikely to give a hoot about the look of their toilet seat. If this describes you, you may skip this section. There's no disputing that white is the most popular color since it matches the toilet it's linked to most often.
But what if you want to sit on a brightly colored cushion? If that's the case, you'll be pleased to learn that toilet seats come in various colors. You may even get some with brilliant lights that contribute to the overall visual appeal and practicality.
Look at all your color possibilities to see if anything stands out. If you'd rather have something that adds a little flair to the area, you don't have to settle for a plain toilet seat.
Advices & Suggestions
It's probable that when you think of a toilet seat, the first thing that comes to mind isn't something elaborate or complex. On the other hand, many different options are available to you nowadays for various characteristics.
For instance, if your toilet seat has a night light built into it, you won't need to switch on the leading light when you use the restroom in the middle of the night. Those equipped with a water function, like a bidet, make it much simpler to clean. There are also toilet seats available that either have a soft-close or quick-release mechanism.
Material
Wood and plastic are the materials most often used to construct toilet seats. Plastic toilet seats are available at a low cost, are simple to clean, and come with various extra bells and whistles to choose from. They also come with the option of having padding for increased coziness. Wooden toilet seats are often more expensive than their plastic counterparts.
On the other hand, they have a very long lifespan. They are less susceptible to becoming scratched than plastic ones. In addition, a plastic toilet seat will feel colder on your skin throughout the colder months of the year than a wooden one would. Brass, ceramic, stainless steel, and vinyl are other materials that may be used to make toilet seats. The two most popular types of toilet seats are wood and plastic.
Installation
The installation of a well-constructed toilet seat should not be complex. Once all, you don't want to spend hours interpreting complicated instructions just to find out that your toilet seat does not open and shut correctly after you've finished. Choose one that boasts a straightforward assembly process. Installing standard toilet seats with no additional functions will not be difficult, but installing toilet seats with intelligent features or water features may take longer.
Frequently Asked Questions
When is the right time to get a new toilet seat?
In most cases, a high-quality toilet seat may continue to function reliably for approximately five years. The longevity of a toilet seat is determined by the material it is made of, the quality of its construction, and several other considerations. For instance, cushioned toilet seats have a greater propensity to wear out before others do.
What is the difference between a toilet seat that has a bottom fix and a top fix?
It is necessary to install the bottom fixed toilet seat from the top, and after it is in place, a wing nut must be used to secure it from the bottom up. A top fixed toilet seat, on the other hand, is installed by first attaching two screws in the pan and then by stiffening it from the top.
Is it necessary for the toilet seat to be the same manufacturer as the toilet?
It is not a must, nor is it a best practice, to purchase a toilet seat from the same manufacturer as the commode. Nevertheless, it is strongly suggested that you do so to improve your chances of finding the ideal partner and avoid any difficulties arising from incompatibility. If the toilet seat is a perfect fit for the toilet, then installing the toilet seat will be much simpler.
Conclusion
A comprehensive analysis of the five toilet seats with the highest available ratings is presented here. We know how important it is to have a toilet seat that is both pleasant and functional and that comes at an affordable cost. Because of this, we are hoping that our analysis has been useful.
At last, we would like to go over a few of our recommendations that will make purchasing a little bit simpler. We offer the KOHLER K-4636-0 or the Mayfair 1847SLOW 000 to you if you place a high value on comfort and are willing to pay a little bit more than you typically would.
If, on the other hand, you want a seat that is uncomplicated and accomplishes exactly what it advertises, we suggest you look into the American Standard 5320B65CT.020. It is an easy-to-use seat that is also effective and long-lasting, making it an excellent choice for any home. And on that point, we hope this article on the best-rated toilet seats was of help. Best of luck!