Do you wish to get a bidet but don't know how to choose the best bidet? Firstly, choosing the best bidet depends on the budget, which means you are to plan your budget first. Also, check the durability and comfortability of its material and design, the nozzle position, how easy it is to use, and its features.
You need to choose the right product for your toilet or bathroom to prevent purchasing the wrong one and being forced to stick with it. Also, some companies don't honor the return policy usually stated in their product before purchase. So to prevent you from going back and forth with them, it's best to avoid the mistakes that will lead you to purchase the wrong ones.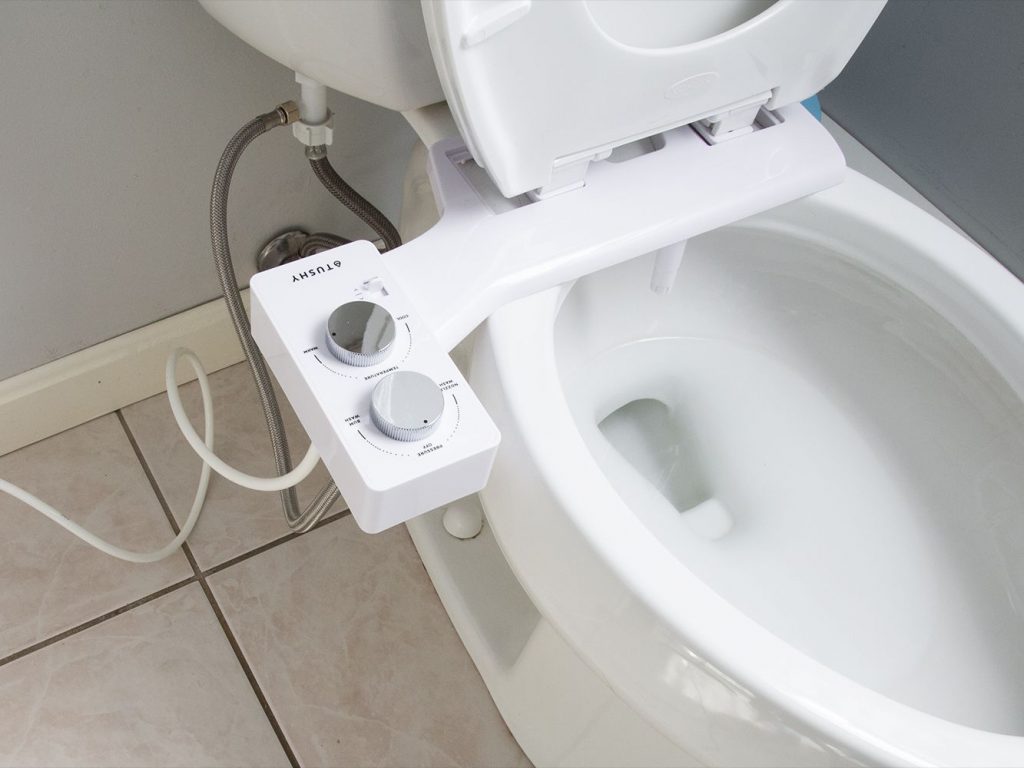 How to Choose the Best Bidet
There are key points you are expected to know to buy the perfect bidet for your toilet. Carefully go through the following step-by-step guide to help guide you on how to choose the best bidet.
Plan your budget
The first step in choosing the best bidet is planning your budget. This is to make sure you get the best bidet within the range of the stipulated amount you wish to spend for it. It's better to budget the amount you plan to spend on a bidet than to get confused about which to buy when you finally get to the store.
Moreover, since there are different types of bidets, budgeting helps make the selection easier. You can try researching the average bidet cost to make your planning more effective. If this first step is not implemented correctly, you might spend more than the amount you have in mind.
Determine a bidet type
Once you have determined your budget, the next step is determining the type of bidet you will buy. Different types of bidets range from bidet seats, bidet sprayers or hoses, bidet attachments, portable or travelers, and the luxurious all-in-one bidet. You can choose from either of them.
The budget you plan on spending on a bidet can help you determine the type of bidet to purchase. However, the features you desire also matter.
Determine the features and material
Consider the type of features you want in a bidet and go for the bidet type that has such features because different types come with different features.
Most of these bidets come in different materials depending on the quality. Some come in the form of bamboo wood, plastic, and ceramics. When choosing the best bidet, try going for bidets made with quality materials for durability's sake.
Your toilet shape
Your toilet shape matters so much when choosing a bidet, especially a bidet seat. Since bidet seats come in either elongated or round shapes, your bidet won't fit perfectly if you install a round bidet seat on an elongated toilet or an elongated bidet seat on a round toilet. You can know if your toilet is either round or elongated by merely looking at it, as the shapes are always defined. However, it's best to measure it.
To get the right size, take a tape and measure it. Make sure there are 16.9 inches between the bowl holes and the bowl edge on a round toilet. For elongated, there would need to be 18.5 inches between the edge of the bowl and the bowl holes.
Easy to use
In choosing the best bidet, it's essential to consider how easy it is to operate because when a bidet is hard to operate, it makes the user frustrated and you might regret purchasing it. However, a bidet that allows easy usage speaks to comfort. This is why most people opt to choose remote-controlled bidets.
This feature allows the user to operate the bidet fully without moving from one place to another. Apart from the remote-controlled type of bidet, some bidets come with inbuilt controls that are sited by either right or side panel. This enables you to control how the bidet works with fewer struggles.
Water heating feature
A bidet that comes with a water heating feature is a great feature that many users do go for when considering a bidet. This feature gives a bidet a high rating amongst other bidets, and most people find it so lovely and essential to use.
Due to the climate that varies in different countries, most users in some countries prefer to use a bidet with a water heating system. This is more specific and helpful to users who live in locations with freezing climates. With heated water, there is the elimination of that chilly shocking feeling when using a bidet that runs cold water. On the other hand, people living in a location with a hot climate will love the cold water bidet.
Adjustable water pressure and temperature
When choosing the best bidet, ensure that the bidet has an adjustable water pressure and temperature. This feature regulates the amount of water the nozzle(s) dispenses at different points. It also regulates the temperature of the water sprayed on your rear area.
It is crucial to take note of this because a lack of control over the pressure of the water that comes out of the nozzle can cause the splashing of fecal matter/urine or bacteria. This can introduce bacteria into the sensitive area of your private organs, which can cause infections like bacterial vaginosis.
Also, gaining control over the temperature will allow the user not to be caught unaware of the temperature of the water the nozzle sprays.
Adjustable nozzle position
Choosing the best bidet with a nozzle that easily adjusts position is perfect for targeting. You wouldn't wish always to turn around to ensure the nozzle targets where you want it to clean. This could be either the rear angle or the frontal angle.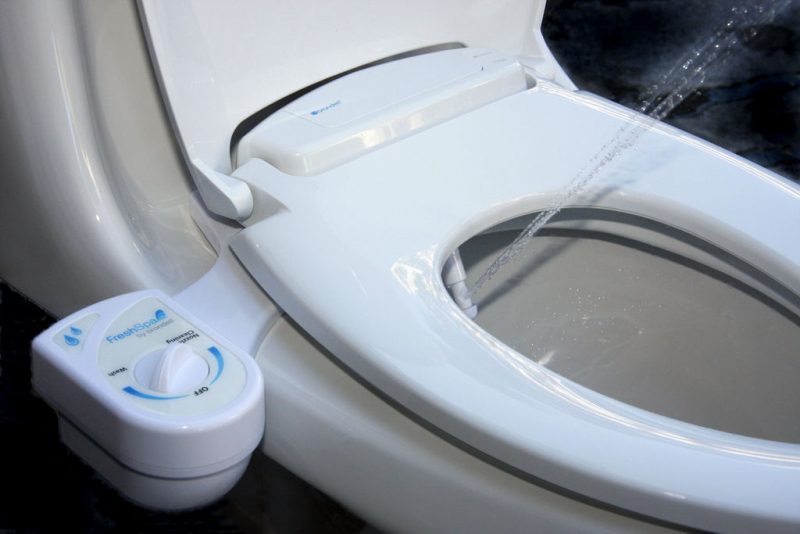 Easy installation procedures
If you are the type that prefers installing your bidet yourself instead of involving a plumber, it's better to get a bidet that is relatively easy to install. You can choose between getting bidets like the bidet attachment, some bidet seats, and the handheld bidet sprayers because they are pretty easy to Install. All-in-one bidets or a bidet toilet combo will always require the help of a plumber. 
To know if a bidet is easy to install, it's best to read customer reviews. Sometimes, some bidet companies state that their bidets don't take time to install, but in the end, users say otherwise. So, check up on other people's reviews on them before purchasing.
Sanitary
When choosing a bidet, it is crucial to choose one with some sanitary features. Some of these features include a nozzle that self-washes before and after cleaning. Or a nozzle that retracts into a guard after cleaning. These features are to prevent urine or feces from contacting the nozzles.
Read more: Guides
Conclusion
If you were confused and wondering how to choose the best bidet option, we believe this article will significantly help you decide. The factors mentioned above are not ranked by importance, but each is highly important and should be considered.