Undoubtedly, a toilet seat is a toilet seat. You could be under the impression that restrooms everywhere are the same. But leave it to the Japanese to elevate a mundane object like a toilet to the status of a cutting-edge work of art. The toilet seats in Japan are unlike any other restrooms you will find.
Japanese toilet seats are more hygienic and comfortable. Additionally, they include a variety of comforts. In this article, we have compiled a list of the best Japanese toilet seats in the market for you. So, with no further ado, let's get started!
How Did We Make This List?
Features
Simply choosing a Japanese toilet seat that gives the features you desire in a toilet is the key to selecting the ideal one for you. You'll be happy that these toilets have remote controls because they do.
Depending on the model you are looking at, you can easily find a device with a heated seat, an automatically opening and closing lid, or even an LED feature to welcome you in the middle of the night. Thus, we thought about the most remarkable features for you.
Shape
In Japan, the two most typical toilet seat shapes are round and elongated. A few years ago, round seats were favored, but now elongated seats are the standard. These chairs are more stylish, comfortable, and simpler to use with a bidet.
If you are determined to maintain your taste for round-seat toilet bases, bidet accessories are still readily accessible. Although these seats take up less room, their use is declining. Therefore, we selected the best-shaped toilets for you.
Strength and effectiveness
The federal minimum limit for home toilets is 1.6 gallons each flush. A few decades ago, toilets might use up to 5 gallons of water per flush. Technology has undoubtedly evolved as a result of the new limitations.
However, a stronger flush does not necessarily mean more water is used per flush. While it is crucial to consider this figure, also how frequently you'll need to flush.
In addition to wasting water, a weak flush can make cleaning your toilet bowl more challenging and result in waste buildup.
Sound level
You will think about how noisy your new toilet will be if you intend to put it in a place where noise will be an issue, like next to your bedroom or your child's nursery. So, we also gave this alternative some thought.
Drying mechanism
Isn't having a bidet with a great spray system wonderful? You'll then need to dry out the extra moisture. A drying system is included in almost all bidet toilet combos to make this simple and comfortable.
Toilet paper is no longer required, although air drying improves the experience. This can be a result of the pampering experience offered by such devices. Now, let's see more about the best brands on the marketplace.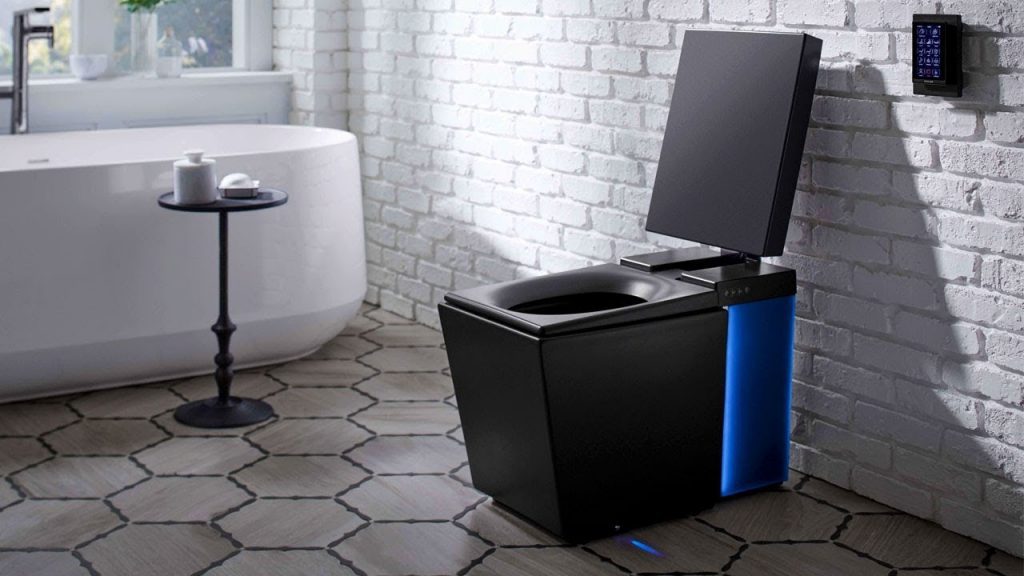 Best Japanese Toilet Seats
Best Japanese Toilet Seats: Reviews
The S550e is designed to be used with your existing elongated toilet, unlike TOTO premium toilets with built-in bidets. It is best to avoid bidet seats entirely if you already have a round bowl. When a bidet seat is mounted on a round bowl, even a person of ordinary size finds the toilet opening too narrow. Handheld devices or attachments are preferable choices for spherical bowls.
You might or might not think its features are worth the extra cost compared to other TOTO bidets, depending on how you feel about them. It is crucial to consider the advantage of an automatic open-close lid.
Only an auto open-close lid provides completely hands-free restroom use. You don't need to touch the remote unless you want to change your settings because the lid has a motion sensor. Only this TOTO Washlet provides that choice.
Additionally, only TOTO's most expensive bidets come with the eWater+ electrolyzed water technology. The duration between manual cleanings can be considerably increased by using electrolyzed water, a chemical-free disinfectant, to clean the bowl.
Highlights
Remote control
A dual-sided wireless remote control is featured in this TOTO S550e seat. Like other remote controls, it is made of high-quality plastic, yet it appears to be brushed stainless steel in images and movies. TOTO is distinctive in that they position the controls on both sides (and even the top) of the remote control.
On the face of the remote are picture icons for seven of the most used functionalities. The icons are touch sensitive, making them more like a touch-screen on the phone than buttons. Any icon you touch will flash three times, signaling to you that the associated feature has been engaged.
Bidet features
Three spray apertures are located at the tip of the single telescoping nozzle that powers the washlet on this TOTO S550e. For the typical backwash, utilize the top-most spray port. The wide/soft rear wash is applied through the center spray port.
Both normal and wide/soft feminine washes are applied through the final spray port, which is closest to the nozzle's tip.
Extraordinary qualities
Another feature worth mentioning is a self-rinsing feature that washes the spray nozzle with water both before and after each usage. After washing, a built-in heated air dryer helps remove any remaining moisture. The temperature of the heated toilet seat can be changed in five ways, from 82 to 97 degrees Fahrenheit.
Self-cleaning function
For a more hygienic and sanitary experience, the self-cleaning function of the bidet sprayer also utilizes eWater+. Instantaneous water heating is the S550e's final distinguishing characteristic.
The restricted warm water supply with inexpensive bidets during the winter is one issue that customers frequently encounter. Only the best bidet seats on the market come with an unending warm water supply.
Customer experience
Buyers love the TOTO S550E seat. They adore how it can conveniently save two users' presets. The rear and feminine front washes on the S550e have soft and hard settings. Oscillation or pulse can be used to change each wash function individually.
They like its powerful warm air dryer, similar to earlier TOTO models. There was also a lot of discussion over other adjustments, such as the heated seat, automatic lid settings, and energy saver mode.
The TOTO WASHLET C2, Elongated Electric Bidet Toilet Seat with PREMIST, offers luxurious eco-consciousness in a sleek design. The WASHLET swiftly and comfortably delivers warm water cleaning at the touch of a button, unlike traditional toilet paper, which is frequently scratchy and inefficient.
The WASHLET C2 is fully automated and a part of the newly redesigned C Series. It has an oscillating stream option with soft rear spray, rear cleanses, and front cleanses functions. On a handy arm control panel, there are controls.
Each time the toilet is used, the PREMIST feature sprays water into the bowl to flush away waste and maintain the bowl clean. When the wand self-cleans, the TOTO EWATER+ mechanism is used in the C2 model. EWATER+ employs electrolyzed water produced by a cutting-edge method, turning the water into a secure and potent molecule.
By cleaning the inside and exterior of the wand before and after each usage, this cleaning technology helps to maintain peace of mind.
Furthermore, a warm air dryer with three temperature settings and an air deodorizer is included with the WASHLET. A WASHLET can use less toilet paper, saving forests and the water needed for each roll.
Highlights
Premise
The toilet bowl is misted with the incoming water supply before each use. The slippery surface encourages a more hygienic environment through its ability to keep waste from adhering to your toilet. Time and frequency spent cleaning are decreased.
Air freshener
The automated air deodorizer removes toilet smells by purifying the air surrounding the toilet with powerful filters. Air is filtered and purified both during usage and right after. This premium feature improves the user experience.
Comfy heated seats
The heated contoured seat was thoughtfully created to offer the highest comfort level. With customizable temperature settings, users can select the level of warmth that suits them most and maintain it. You can stay warm and comfortable all winter long with this heated seat, even in the chilly morning hours.
So, the heated SoftClose seat on the C2 WASHLET has three temperature settings. With three temperature settings and five pressure settings, the water's temperature and pressure may both be changed.
Dryer with warm air
You can dry comfortably and easily with the temperature-adjustable warm-air dryer. Users gain from the convenience of hands-free drying with cozy warm air. It decreases the need for toilet paper, conserving electricity, water, and trees.
Customer experience
The customer just loves this toilet. They loved the fact that it was easy to install. In the reviews, we found that the seat is as warm as it should be. The bowl is pre-misted, and a whisper-quiet exhaust fan keeps odors within. Water is cleaned while being gently warmed; the wand cleans itself.
You can have smart bathroom technology with the TOTO Washlet C100 electric toilet seat. The elongated bidet seat on the Washlet C100 strikes the ideal chord regarding design, value, and quality.
The user has a clean and revitalizing experience thanks to a simplified design with a good selection of featured options. The seat has a comfortable closure and a front and rear wash as standard. The water is instantly warm when you push the button on a tank reservoir model.
The warm air dryer, auto deodorizer, and spray options on TOTO's control panel set it apart from the competition. The washlet is simple to install, assuming you don't need to add an electrical outlet by the toilet.
You get a cost-effective, ecologically friendly device with the characteristics of the TOTO Washlet C100. Because fewer rolls of toilet paper are needed thanks to the washlet, fewer trees and resources like water are used in their production.
The most basic model among TOTO's selection of bidet toilet seats is the C100 Washlet. When using the restroom, a control panel that is simple to view is located to your right. The on/off wand cleaning settings and use operations are shown by LED lights. Although the huge button list has a small learning curve, the control panel is simple to operate once understood.
Highlights
Adaptable cleaning
Three cleaning settings—front, soft rear, and rear—are available with the Washlet C100. The front spray is a female-specific bidet spray setting that offers a personal hygiene experience. The soft rear employs low water pressure while the rear cleans with a full spray.
Every spray setting has an oscillating feature that uses a back and forth wand to thoroughly wash the surface.
Nozzle
The nozzle may be cleaned quickly and easily by pressing the wand cleaning on/off button. The cleaning wand stretches as well and retracts automatically after five minutes.
Function for pre-mist
The TOTO Washlet C100 has a pre-mist feature for quicker cleaning and a cleaner overall experience. You'll notice a misting of the toilet bowl as soon as you sit down on the C100 seat.
By pre-misting the surface, solid waste can slide off more easily and won't stick to the bowl sides. Less bowl washing is necessary thanks to pre-mist, which turns on and off as needed to help with cleaning. Since the toilet seat heats the water for you, there is no hot water source to install. However, you do require an electrical outlet next to the toilet.
Customer experience
Customers are astonished by how much customization is possible for this toilet seat. They cherished the ability to control water pressure, temperature, and location. Five different water pressure configurations, three heated chair configurations, and three different water temperature configurations are available.
They discovered these controls thanks to an accessible and useful panel on the right. A premise role ensures a cleaner experience by gently spraying the bowl till you sit down. A hot air dryer and an air deodorizer are additional functions.
With the introduction of each new generation model, Brondell bidet seats have improved. The Brondell Swash 1400 replaces the other Swash series as the company's third-generation bidet toilet seat. The brand-new Swash 1400 delivers several more upgrades.
The Brondell Swash 1400 combines excellent aesthetics with exceptional cleaning performance thanks to its streamlined design and twin stainless steel nozzles. Your bathroom will undoubtedly have a more contemporary appearance, and it will be more relaxing and hygienic.
The bidet seat on this Brondell Swash 1400 has a somewhat current and modern appearance. Beveled edges give the curve of the lid a streamlined appearance as they go around it. With the unit measuring 5.5″ at its tallest point in the back and 1.2″ at the very front, there is a slight slope from back to front when it rests on your toilet.
All wash options allow you to modify the nozzle position, which can also rock back and forth. The spray width settings may be seen here, ranging from narrow to wide. The front feminine wash comes from a different nozzle after that.
Highlights
Remote control
The bidet can be operated by wireless remote control. You can put the included cradle for the remote control on your wall. The cradle has double-sided tape attached to the back so you can easily mount it on your wall. Or, if you'd rather, a few screws are also supplied.
Four watches' battery-like CR2032 cells are used to power the remote control. You will receive a full set of batteries with your order, allowing you to use the remote immediately. The remote can run for about two years on new batteries.
Heater
The Brondell Swash 1400 just requires the cold water connection behind your toilet because it features a built-in water heater. There are four different temperatures that the water can be set to: room temperature, low (90 degrees Fahrenheit), medium (95 degrees Fahrenheit), and high (100 degrees Fahrenheit).
The cutting-edge on-demand water heater is extremely effective and only activates when the bidet is used. The bidet is incredibly energy-efficient because it doesn't need to adjust water temperature all day, thanks to this on-demand fast heating technology.
Deodorizer filter
All offensive odors and scents are eliminated at the source with the simple-to-replace, six-month active carbon deodorizer cartridges for the Brondell Swash 1400, leaving your bathroom clean and fresh.
By extracting air from the toilet bowl, filtering it through, and then releasing the clean air out the vent in the rear of the Swash, it does not hide or mask odors; instead, it eliminates them.
Customer experience
The Brondell Swash 1400 boasts many high-end features that have been extensively discussed in reviews, including robust stainless steel nozzles, a sterilizing function, adjustable water pressure, temperature, seat warmth, and spray breadth.
The elements work together to provide customers with the softest yet most thorough clean possible. The Brondell Swash 1400 is a wonderful choice if you want to add one of these to your bathroom and improve your hygiene.
A business called BidetMate produces and markets bidet stalls in the US. The company that manufactures bidet seats claims that people remember them. It also acknowledges that their lives are not solely on using the bidet. The advertising campaign claims everyone should experience their first bidet's delight.
One of the most often used rooms in a home is the bathroom. You need fixtures that dazzle with their alluring appearance and reliable function in such a high-traffic area. The BidetMate is an easy way to make using the bathroom more comfortable for you and your guests while adding elegance to your home.
This BidetMate premium Bidet seats gives your bathroom a new, contemporary style. This bidet has every luxury imaginable to make using the bathroom as enjoyable as possible. The ergonomic design of this bidet electric seat and its heated bidet seat guarantees relaxing toilet breaks at any time of day.
Thanks to the heated seat and water, you can sit on it comfortably while cleaning. It also meets ADA requirements. This toilet seat is perfect for any bathroom because it is attractive and functional.
Highlights
Eco-friendly
By lowering the demand for toilet paper, you can save both money and trees. While the energy-saving mode ensures electricity is never squandered, eliminating toilet paper helps protect the environment and your home's plumbing. A part of revenues from BidetMate is given to organizations that support the environment and a cleaner planet.
Modern style
The entire family can benefit from a soft, revitalizing clean from BidetMate. Aerated, pulse, feminine, power wash, massage, and child wash functions are selectable. The seat, water, and dryer heat settings are adjustable and simple to operate. S02 emissions are removed, and offensive odors are neutralized with charcoal honeycomb air deodorizers.
Three-year warranty
US-based BidetMate customer support is accessible and quick to respond. We are concerned about your commercial relationships and want you to feel confident making purchases and conducting business. With flat back toilet bowls that are not french curved, a minimum clearance of 40 to 50 mm from mounting bolts to the toilet tank is advised.
Health advantages
A smart bidet can clean things that toilet paper simply can't clean. For those with chronic UTI, fissure, hemorrhoid, and IBS issues, relaxing may be a game-changer. Furthermore, the harsh drying effects of toilet paper won't cause chafing any longer.
Customer experience
Customers have praised this toilet seat. They like its warm water, warm seat, warm fan, and the variety of spray patterns. They also loved the way it cleans itself. They have also talked about its ability to memorize your favorite settings. Don't expect to be perfectly dry, but you should be squeaky clean.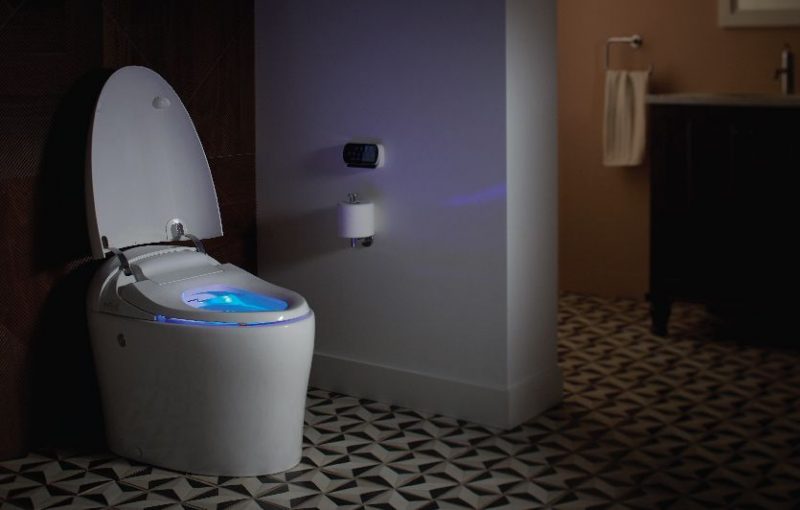 Things to Consider When Looking for the Best Japanese Toilet Seats
The finest toilet should be simple to choose from, but there are far more possibilities than you might imagine. Here is all the information you require.
Functions and Features
In order to achieve the goals, you should purchase a Japanese toilet seat, therefore start by examining its features and capabilities. Japanese toilets come equipped with heated seats and automatic cleaning systems, providing a level of hygiene and comfort unmatched by traditional western toilets. Examine the features offered by each model, then choose the one that suits you the most. Every model will provide something unique.
Comfort and Assistance
Comfort and support are key factors to take into account while selecting a Japanese toilet seat. These seats, as we just noted, are meant to be used while seated. Therefore, it's critical to choose one that provides adequate support. For the most comfort, use a well-contoured seat.
Compatibility
The compatibility of your new Japanese toilet seat with your current toilet is another factor to take into account. While the majority of smart toilet seats are made to suit normal toilets, some of them may need an adapter. Please get in touch with us if you're unsure whether a specific model will fit your toilet; we'll be pleased to assist you.
Instructions for use and maintenance
A Japanese toilet seat may be installed in a few simple stages and is a fairly simple operation. To start, take the old toilet seat out of the bowl. Next, measure the bowl's breadth and length using a measuring tape. When you have the measurements, you may choose the right-sized toilet seat.
The majority of toilet seats in Japan are constructed from sturdy plastic or composite materials that can withstand repeated use. In order to avoid leaks, it's crucial to choose a seat that will fit snugly against the bowl. Once you've selected the ideal seat, just mount it on the toilet by following the directions that came with the item.
To make sure the seat is securely fastened after installation, it's crucial to sit down on it and flush the toilet. With appropriate installation and maintenance, your new Japanese toilet seat will operate without issues for many years.
Quality
Finally, consider the overall seat quality. Is it constructed from long-lasting, dependable materials? Does it come with a good, simple-to-install hose pipe? And before you buy, make sure you look into the warranty. A seat with a warranty of at least two years is what you should seek out. Checking customer reviews can also help you select the best-rated toilet seats.
Frequently Asked Questions
Is it challenging to use a Japanese toilet seat, or do I need to learn a new technique?
The idea of utilizing a Japanese toilet seat may frighten some people. However, Japanese toilets are typically fairly simple to use.
It's likely that you won't have any trouble using the restroom even if it's your first time using a Japanese toilet seat. However, you can consult the user handbook if you're still unclear.
Do Japanese toilet seats have any manufacturer's warranties or guarantees?
Yes! It's crucial to take the manufacturer's warranty or guarantee into account when buying a new toilet seat. Japanese toilet seats are no exception, and several producers provide extensive guarantees with their goods.
For instance, all of the toilet seats from the well-liked Toto washlet toilet seat come with a one-year warranty. Additionally, several manufacturers provide customer satisfaction guarantees that let customers return their seats if they're unsatisfied.
What distinguishes Japanese toilet seats from bidets?
Japanese toilet seats have numerous key features that set them apart from traditional bidets. First off, rather than requiring you to crouch over the bowl, they are made to be used while seated. As a result, they are significantly safer to use and have a lower chance of slipping and falling.
Second, the built-in cleaning system that Japanese toilet seats normally have uses water to clean the user's bottom after each use. Instead of just using toilet paper, this is a lot more effective way to stay clean and lowers the chance of illness.
Last but not least, Japanese toilet seats frequently have a warm-air drying mechanism that dries the user's bottom after rinsing off, making the experience considerably more enjoyable than using a towel.
Conclusion
Well, this is it! These were the best Japanese toilet seats on the market for you. In order to ensure that you have the finest possible luxury experience, they are furnished with modern technologies like a deodorizer and a hot air dryer.
Some of these might be relied upon to help you keep yourself tidy. Therefore, choose the best one from our list and get it today; you will be thankful later!