A bidet can spray poop everywhere when you subject it to extreme pressure and don't aim correctly. But do not panic! This article explains more on the topic, and you will surely get answers that are arising within you. Kindly go through it.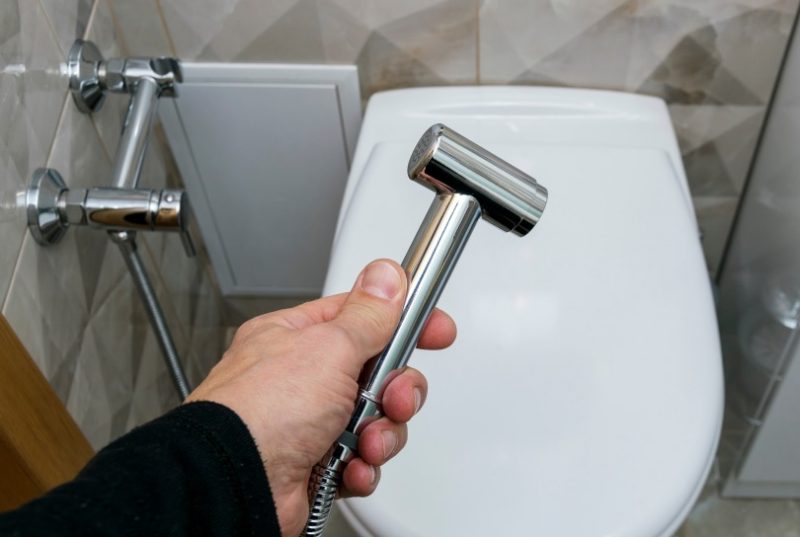 Do Bidets Spray Poop Everywhere?
To simply answer this question – no, they don't! Bidets are designed in a way whereby they do not spray poop all over your body or the toilet. However, when some measures are not implemented, a bidet can spray poop all over your private region, which you will find irritating.
When you do not sit properly on the bidet, the bidet can splash water and spray poop all over your bum. Also, if you do not regulate its pressure, it works independently and can release more than the normal pressure, which can splash poop on your bum.
How Do Bidets Not Get Poop Everywhere
If you wonder how bidets don't get poop everywhere, then go through this. Bidets do not and will not get poop everywhere when the proper measures are in place, which are:
When you wipe off excess stool from your bum
After using the toilet, it's better to use a wipe to clean the excess stool in your bum before using the bidet. Once this is done, it reduces the tendency of the bidet to spray poop everywhere.
Starting slowly as a beginner
As a beginner, you should operate the bidet slowly without rushing. Rushing when you don't know how to handle it properly might cause bidet poop to spray everywhere. But starting slow makes the bidet not splash poop everywhere.
When you are seated properly
Positioning yourself well on the bidet will make the bidet target the exact place to clean and not miss the target. It also allows bidets not to spray poop everywhere.
Aiming correctly
When you aim correctly with the bidet and do not miss the target, the bidet will clean well and not spray poop everywhere. It is better to be aware of where you are targeting; direct the nozzle to the part and press gently. Then you get a gentle and regular wash.
Regulating the correct and perfect pressure
Nothing will make a bidet get poop everywhere if the proper pressure is applied and the water gently cleans the bum or private parts.
Where Does the Poop Go When Using a Bidet?
As you must have known that it's not advisable to poop in every bidet you come across, as some are not designed for that. Therefore, bidets such as bidet seats, bidet attachments, and a handheld bidet sprayer are connected to an existing toilet. So pooping in them is never a problem. The poop in the toilet bowl is flushed and goes down the drain as usual.
While a bidet toilet combo is also a 2-in-1 integrated system that allows you to poop in and clean up without having to stand up but do all the work. It enables the flushing of poop down the drain because it serves as a toilet on its own and a bidet. You shouldn't be scared of flushing a toilet, should you? We guess not!
So, these few modern bidets easily allow poop in their trapway, enabling you to flush the poop down. Flushing the poop sends them directly into the soak-away system specially built for the toilet.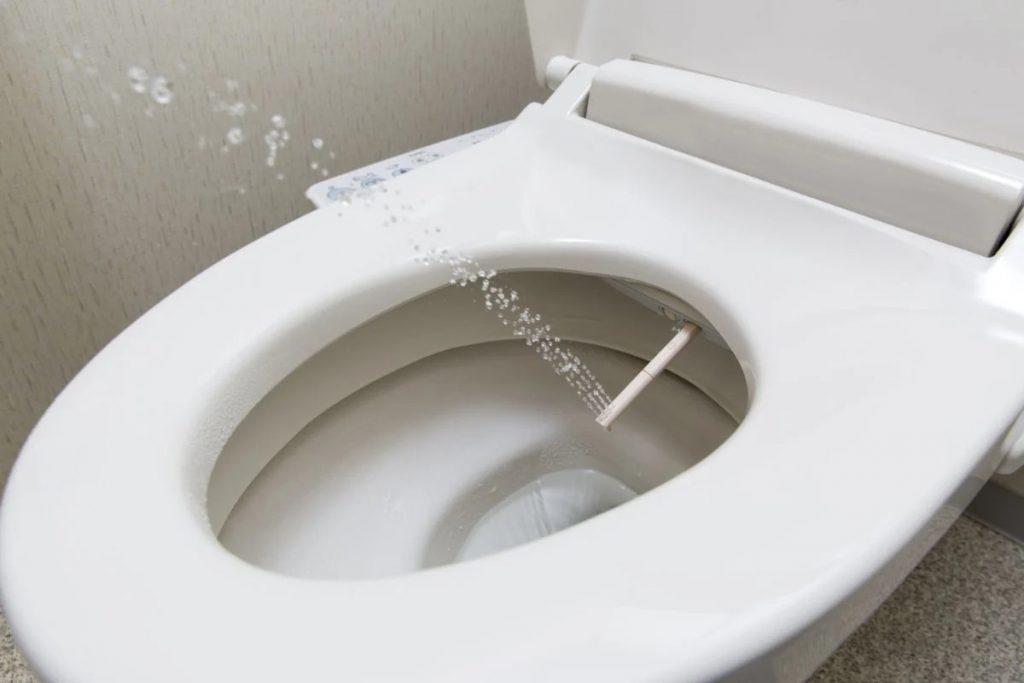 Factors That Could Cause Bidets to Splash Everywhere
If you have constantly been battling with the questions, do bidets spray poop everywhere and how to avoid this, we believe you must have gotten the answers going through this article. However, it's good for you to know those possible issues that could cause bidets to splash everywhere. They are as follows:
Refusing to wipe before using the bidet
If you haven't done the "other" toilet business of defecating before using the bidet, you might not need to wipe. But wiping can remove excess fecal matter from your bum if you defecate first. When excess fecal matter sticks to your bum and you use the bidet, you might end up splashing the poop on your body or all over your bum.
Not handling the bidet gently as a beginner
When a beginner begins to handle the bidet like a professional, such a bidet can splash all over a person's body. Beginners are advised to handle it gently and slowly to avoid learning a lesson the hard way.
Sitting in an imbalanced position
When you sit on the bidet and operate it that way, the nozzles of the bidet might end up targeting the wrong area and splashing everywhere. You have to ensure you sit the right way on the toilet and position yourself properly.
Aiming wrongly
When you aim in the wrong way using a bidet sprayer or hose, it can also cause you to splash everywhere. It would be best if you held the handheld bidet properly, and the right place should be timed perfectly to avoid missing the target.
Applying a high pressure
It's normal for a tap to gush out at high speed when it's regulated high. So it is with a bidet nozzle. When its pressure is increased to the extreme, it forces out water at a high rate to the private region, which can easily cause a splash.
When you don't regulate the pressure to normal, and it speeds up, you might end up splashing yourself with poop.
Read more: Bidet Etiquette: The Ultimate Guide
In Summary
Do bidets spray poop everywhere? The short answer is no. However, a bidet can spray poop everywhere only on a few conditions; when a bidet is operated at high pressure, it can cause a splash. Moreover, when you are not seated properly, you do not aim at the right spot and do not operate it gently as a beginner – these can trigger the bidet to splash poop everywhere, which you wouldn't like. So, taking proper care of such issues will keep you content after you finish.