The modest bidet can help you save money on toilet paper and feel spotless. This simple plumbing accessory attaches to your toilet seat or shower to supply a dedicated stream of water for personal cleansing after using the bathroom.
Bidets have advantages for the environment and human health, including the potential to prevent the annual cutting of 15 million trees for toilet paper. It's a more environmentally friendly way to lessen your environmental impact, and it only requires a small upfront investment.
The Omigo Luxury bidet is one of the most talked about bidets in the market. So, in this article, we have the Omigo bidet review for you. With no further ado, let's get started!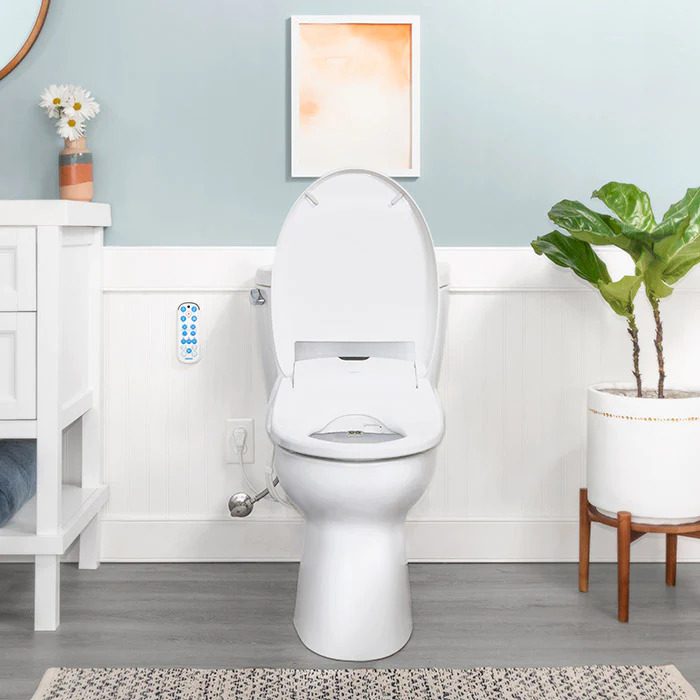 Brand Overview
Tom and Thomas Lotrecchiano, a father and son team, founded Omigo in 2018. They soon understood the advantages of using bidets. According to Omigo, it cuts down toilet paper use by 75%.
They were motivated to give US consumers access to and affordability over bidets. Since then, they have converted toilet paper users into bidet fans by providing various products.
Before coming across a bidet in a posh apartment building, the Omigo founders had never given bidets much thought. They were persuaded that toilet paper is significantly less hygienic and comfortable than washing.
The company's current goal is to change Americans' perceptions of bidets. They accomplish this in a few different ways, the first of which is quite straightforward: they provide expensive, opulent bidets that make every experience pleasant. High-end bidets by Omigo come with amenities like nightlights, deodorizers, and warm air dryers. You can discover more below!
The Omigo Luxury Bidet Toilet Seat Ergonomic...
THE REPLACEMENT TOILET SEAT DREAMS ARE MADE OF - Separate rear and front washes with endless warm water
BETTER HYGIENE HAPPIER YOU - Multiple pressure settings, nozzle positions, and spray widths
ENJOY TOTAL COMFORT: Ergonomic heated seat with adjustable temperature + air dryer
Although bidets are widespread worldwide, most Americans still favor toilet paper. However, toilet paper can be damaging to the environment, rough on the skin, and not very effective at cleaning.
A surprisingly straightforward approach to the toilet seat is the Omigo. To be clear, this is a replacement for your toilet seat, not the entire toilet. Everyone has a toilet, and most people don't want to add a complete replacement to their weekend to-do list.
Omigo asserts that their Luxury Bidet Toilet Seat will address these issues. A shower-fresh clean can be attained, claims the company, in a few seconds.
There will be no need for toilet paper because of the comfortable experience of heated water with adjustable pressure and warm air drying. Regardless of your anatomy, it also has an on-demand oscillation feature that guarantees a thorough cleaning.
It has excellent features like heated seats, a warm water wash, and a warm air dryer. These characteristics work together to create a unique experience that is more than anything you might find in your friends' bathrooms.
Other than Omigo LuxuryBidet Seat, they also have Omigo SL Advanced Bidet Seat and Omigo GS Essential Bidet Seat. Let's also talk about these bidets a bit more.
Omigo SL Advances Bidet Seat
Even though it has fewer cutting-edge features than the Omigo SL, it still has several of them. This may be the best bidet for you if you want a luxurious experience at a slightly lower cost.
For less money, this model offers many of the same essential features as the luxury bidet, minus a few extras like the deodorizer and air drying. It still has self-cleaning front and rear spray nozzles for a heated water feminine wash.
Omigo GS Essential Bidet Seat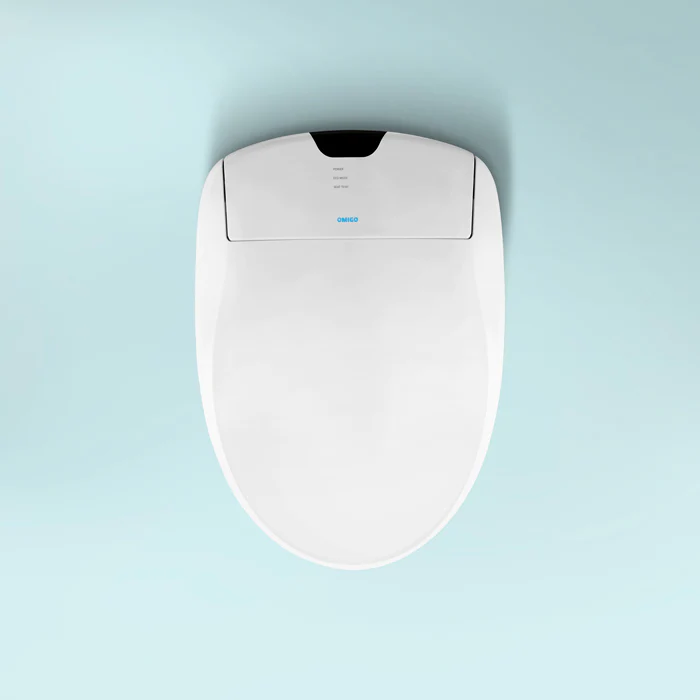 The most affordable and basic Omigo toilet seat bidet is the GS model. Compared to other top brands, it still offers superior bidet features at a much more reasonable price.
Compared to their other toilet seat bidets, the Omigo GS offers a simpler, more straightforward product, but it still has all the necessary components to offer a comfortable clean.
Highlights
Heated heat
When you sit down, you get that warm, cozy feeling that you might otherwise only get from wearing clothes that have just come out of a warm dryer. You can conduct your business privately because the seat conforms to your body.
Heated water and dual nozzles
A warm water wash cleans you with the ideal pressure and temperature that are completely adjustable. It has an effect that falls somewhere between taking a warm shower and receiving a very intensive, if not extremely private, massage.
Omigo covers you from front to back because it has two stainless steel nozzles. Therefore, you will be taken care of, ladies and gentlemen.
Adjustable temperature dryer
Once you're clean, turn on Omigo's warm air dryer, which also has a temperature-controllable fan. You are becoming incredibly dry without ever using pricey toilet paper, whether you want a cool breeze or the feeling of warm, comfortable air. Although it does take a little longer, more time spent on the Omigo means more relaxation.
Night light
Conveniently, the Omigo has a safety sensor that prevents the bidet from operating if there isn't skin contact with the seat and optional night light. The Omigo Bidet Seat has on-demand silver ion sanitation and a self-rinsing nozzle designed to simplify maintenance.
Talking about night lights, another simple yet totally clutch feature of the Omigo is the light sensor. Sometimes you have to use the bathroom in the middle of the night, so it makes sense that your toilet would light up and show you where to go; literally and metaphorically speaking.
Excellent remote
The user-friendly remote control is great because it makes it simple to experiment with the different settings until you find the ones you like, which you can then save as your user profile. After that, a single button press will provide your customized cleaning each time.
Deodorizer
The Omigo has an activated carbon filter that proactively combats unavoidable smells when using the restroom. Never again flood your bathroom with an aerosol spray.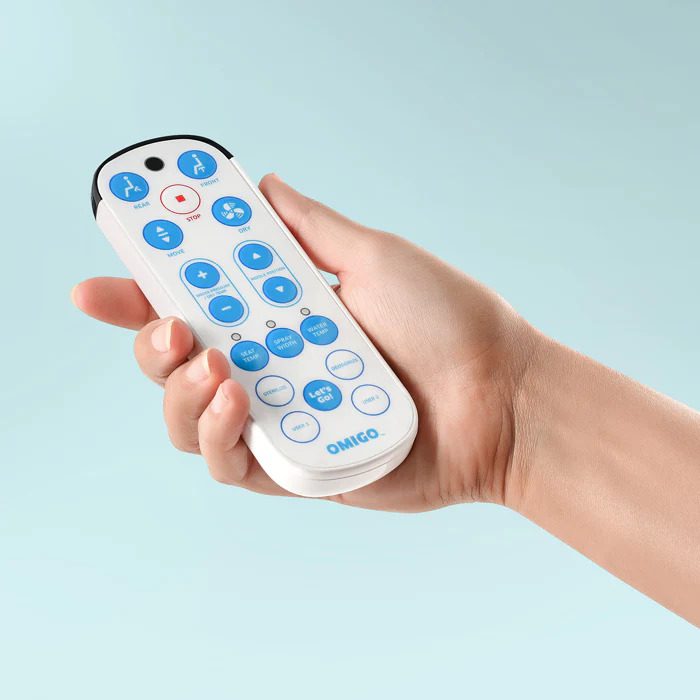 Benefits of Omigo
Nicely designed
Omigo Bidet is a great option for any bathroom, thanks to its many advantages. Even those who are not DIY enthusiasts will appreciate how simple the installation process is. It doesn't need a third party's help and can take between ten and 15 minutes.
Great features
The heater can produce a never-ending supply of warm water for cleaning and warm, comfortable air to dry your skin, thanks to its immense power. Additionally, it can quickly heat the seat, saving you time when you're eager to finish your work.
Best remotes
We adore the straightforward remote control because it enables you to experiment with various settings until you find the ones you like. They can then be saved as your profile. Once you've saved your profile, all it takes is pressing one button to always get your personalized cleaning schedule.
Economical
The Omigo Premium Bidet Toilet Seat's ability to save money on toilet paper and leave you feeling clean and fresh matters the most.
Great website
Most reviews for Omigo's bidet seats are positive, as seen by visiting their website. The reviews give the impression that the business is very responsive to queries or concerns, and users express great satisfaction with the seats they buy.
Customer service
Many people tend to support small, family-owned businesses, and the Omigo company unquestionably falls into that category. These companies have every incentive to offer the best possible customer service. The best way to set themselves apart from bigger companies is to do this.
Installation
Since you're not a plumber, you probably wonder how this situation won't end in disaster. So, how about you begin by having a little more self-confidence? After clearing that up, we'll tell you from personal experience that replacing your toilet seat is not that difficult.
However, there are a few things to keep in mind. The Omigo must first be connected to a wall outlet. Simple-to-understand instructions are provided with the Omigo. You'll be informed that Omigo takes 30 minutes on average to uninstall. It doesn't even take that long, as we are here to tell you.
Warranty
Omigo Luxury has a three-year warranty. If your product needs servicing, you can get in touch with them. You will be given a 100% discount on repairs and replacement parts for the first year of the warranty.
Through the second year after purchase, you'll get a 75% discount on repairs and replacements and a 50% discount the following year.
They can also provide after-warranty service for your Omigo product. You can upgrade to their extended warranty within two weeks of purchasing an Omigo or Omigo SL for added security.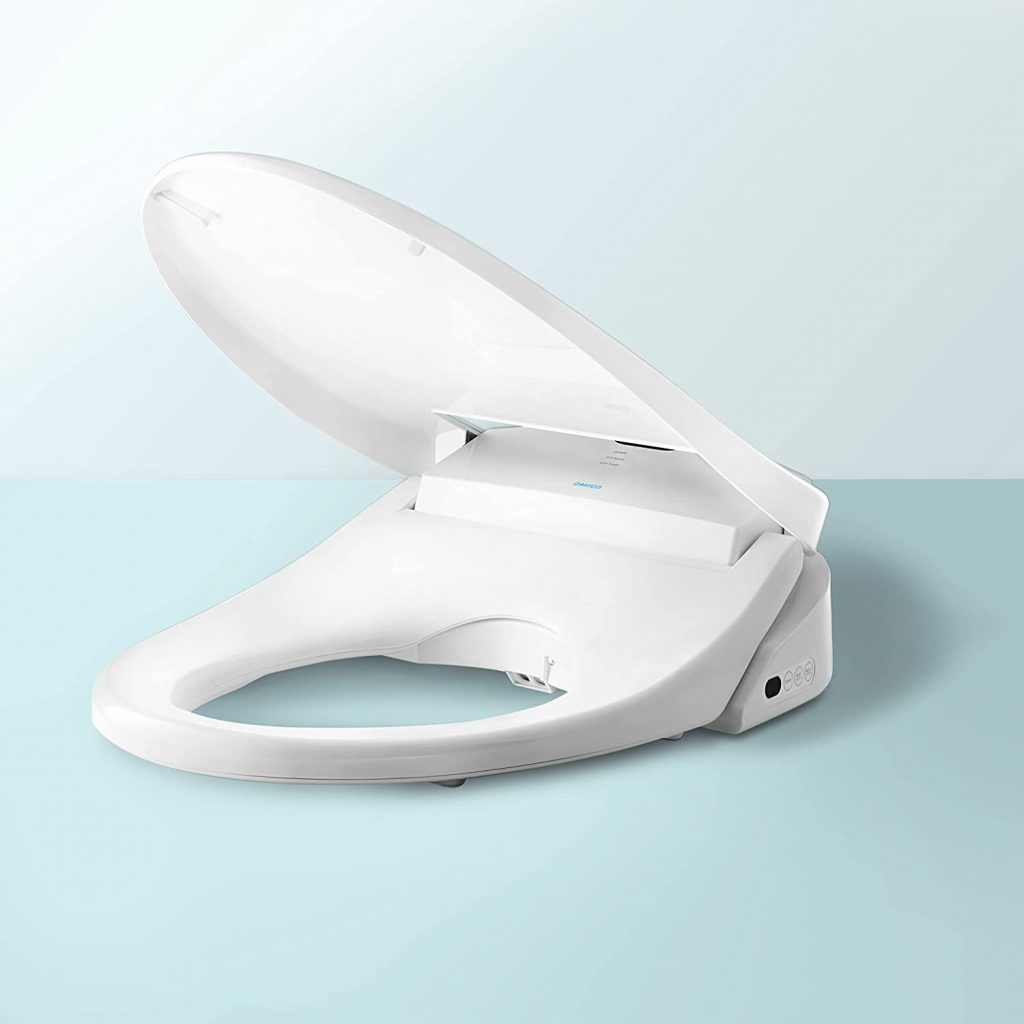 90-Day Trial
Omigo wants to make certain you're happy with your bidet. They provide free exchanges within 90 days to help you get the best bidet for you. Please be aware that there is a one-product limit per customer and household for free exchanges.
They will pay for both the shipping of your old unit back to them and the shipping of your new unit back to you if you need to exchange your eligible product. Please be aware that returned items will not be eligible for free exchanges in the future.
Additionally, they provide simple returns if you decide their bidets are not for you. A 10% restocking fee applies to all returns. They can only be responsibly recycled because used bidets may be contaminated with bacteria and cannot be sold.
This restocking fee is used to safely process returns, safeguard the well-being of their return team, and ethically recycle the bidet.
Must Read: Omigo Element Review
Customer Experience
According to the Omigo website, reviews for their bidet seating have been overwhelmingly positive. Customers are delighted with the seats they bought, and reviews indicate that the company quickly responds to questions or problems.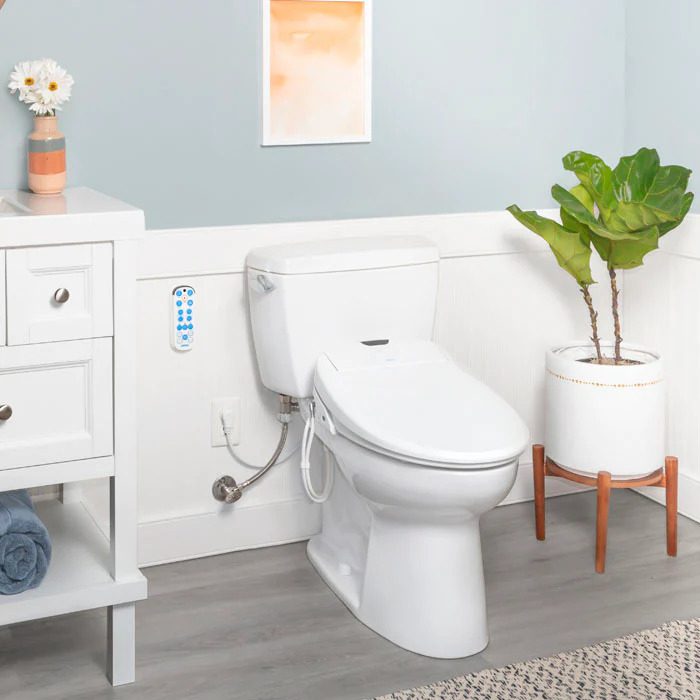 Frequently Asked Questions
Does Omigo use clean water?
Most definitely! It cleans your rear perfectly, uses a pint of fresh water per wash, and uses the same water as your shower and sink.
How do I clean my Omigo?
Just unplug your Omigo bidet seat and clean it with mild detergents like you normally would. You can quickly pop it off for the occasional deeper clean because there is a quick-release button.
Can I install my Omigo without a plumber's help?
Probably yes! This DIY install takes about 20 minutes to complete. In addition to comprehensive instructions online or in your bidet seat manual, they also have a step-by-step video on their website.
What is Omigo's source of energy?
Omigo has a 3.5-foot power cord that connects to a standard bathroom GFCI outlet; it is completely secure. Lacking a nearby outlet, use a properly rated (15 amp GFCI) extension cord; the distance will be worth it.
Is white the only available color?
They currently only offer their bidet seats in white, and there are no plans to add any other colors soon.
Conclusion
This was the Omigo bidet review for you. One of the most significant rooms in your home receives an instant upgrade with the Omigo.
The Omigo is an expensive but worthwhile purchase. Even though you might not want to talk about it, it serves a valuable purpose and makes for an interesting conversation.
Try Omigo out. After that, you won't return to the paper. The future always seems strange at first, as they say.