A bidet toilet seat is a simple luxury to add to your home bathroom. In the past, bidets were installed separately from the toilet, but today you may replace your regular toilet seat with a bidet seat. Bidet toilet seats are becoming more popular across the world for a variety of reasons.
Bidets provide an exceptional bathroom experience. They help you maintain better bathroom hygiene, use less toilet paper, and are great for helping elderly or disabled individuals reclaim their independence.
One such bidet is the ALPHA ONE. In this article, we have the ALPHA ONE review for you. So, with no further ado, let's get started and discover more!
Brand Overview
ALPHA BIDET was developed to eliminate any uncertainty when purchasing a bidet seat. It has been difficult for consumers to locate the ideal bidet seat at a price they could afford for far too long because they have been forced to choose between the desired characteristics and those offered.
With the ALHA BIDETS, a slim design that fits one-piece toilets now has a bidet seat that combines tankless water heating for limitless warm water, an LED night light, a powerful air dryer, and a solid lid.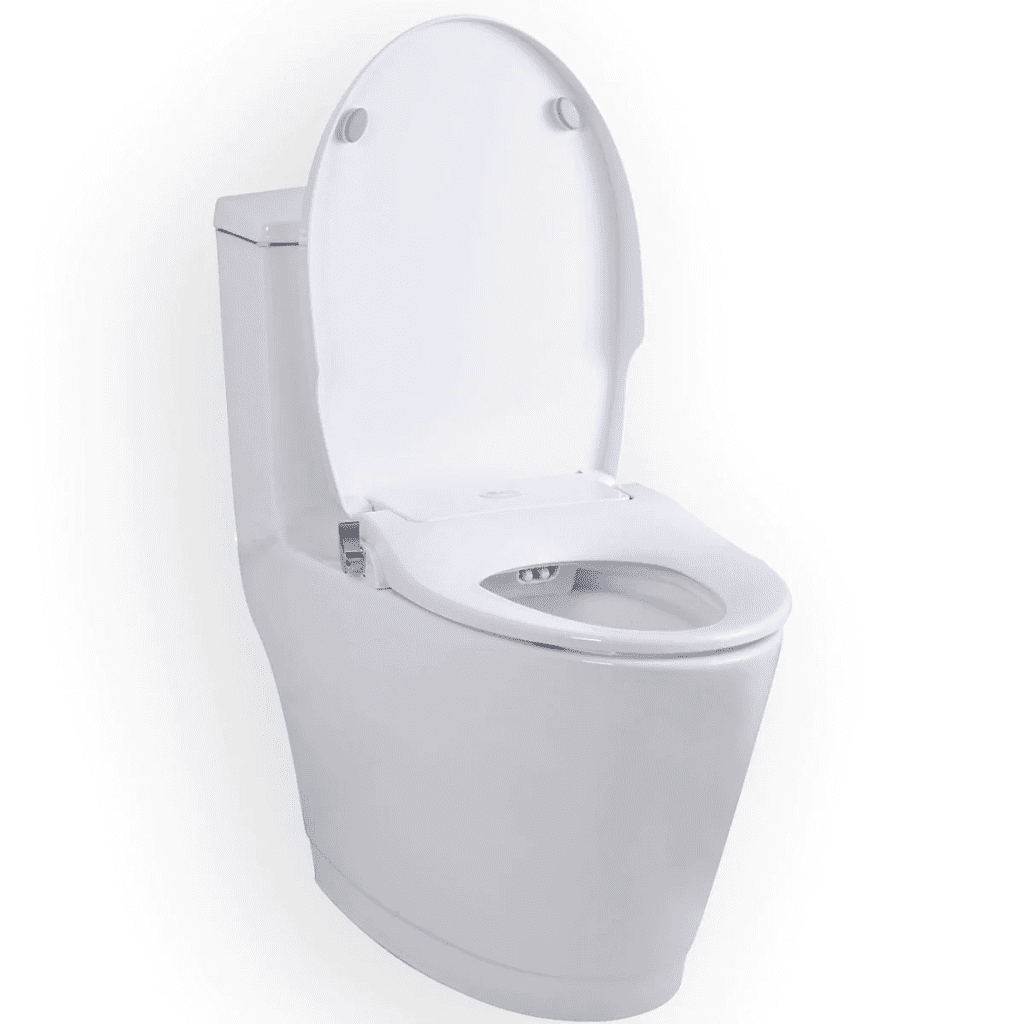 Additionally, ALPHA BIDET seeks to simplify the bidet seat purchasing procedure. No more perplexing "limited" warranties or limiting return guidelines. ALPHA BIDET offers a free lifetime technical support service and an industry-leading three-year warranty on all parts and labor for as long as you own the seat.
You can still return the seat if you're not completely satisfied with its functions because our 30-day risk-free trial program covers the ALPHA BIDETS. It has never been so simple to purchase a bidet seat.
The design, simplicity of use, and features that come with a bidet toilet seat influence its functionality. The straightforward appearance and smooth features of this bidet toilet seat from ALPHA Bidet make it a good choice for today's bathrooms.
The rear of the bidet toilet seat is only 2.4 inches tall, giving it a shallow profile. It lacks the cumbersome under-seat attachments that tend to make installations complicated. This one resembles a toilet seat more so than the others. It is simple to install and runs without electricity or batteries.
This model can be used in any home because it doesn't require intricate plumbing lines. Its elongated shape complements the majority of toilets. It takes around 20 minutes to get the bidet seat to function properly. It is designed well to withstand frequent use and last for a long time.
There is no need to worry about shattering because the lid has been modified for durability. Additionally, the seat and lid are slowly closed to minimize noise.
It offers a range of temperatures, from calming to energizing. Depending on the temperature you prefer and the weather, you can choose the best option for you. Rear and front cleaning are both accomplished by the retracting twin nozzles.
Highlights
Description
None of the other bidets on the market today compare to the ALPHA ONE non-electric bidet seat. The ALPHA ONE looks like a regular toilet seat thanks to its incredibly small design, yet it boasts strong built-in bidet cleaning functionality.
It only takes ten minutes to install, doesn't need energy, and has an easy-to-use control mechanism with only one lever. It's also the least expensive bidet seat.
The simplicity of operation
With retractable dual nozzles, the ALPHA ONE bidet seat provides front and back cool water washing. For the best spray pattern, the nozzles are strong.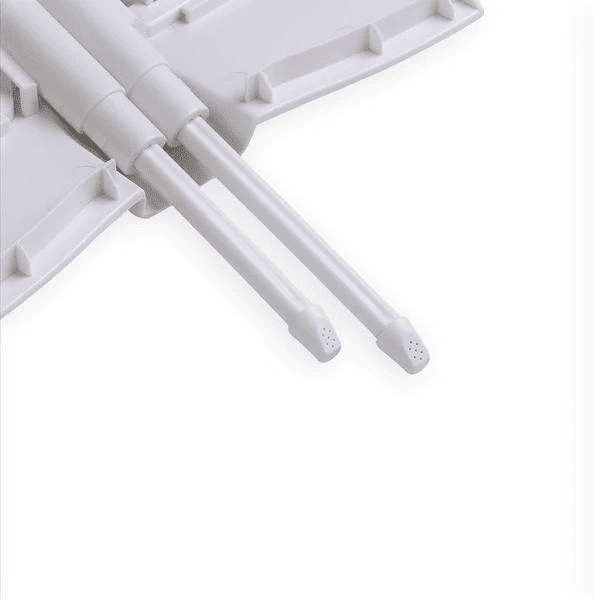 The relaxing front feminine wash is started by pulling forward on the chrome control lever, the potent rear wash is started by pushing the lever backwards, and the spray is stopped by returning the lever to the middle position. It provides simple, efficient cleaning without any extraneous features.
Excellent design
Most non-electric bidet accessories on the market are either large, bulky seats or installed beneath your toilet seat's back. Although they are useful, their appearance might use some work.
The ALPHA ONE is the most covert bidet seat currently being produced, standing only 2.5″ in height in the back.
The ALPHA ONE bidet will replace your current toilet seat and fit on virtually any elongated domestic toilet (except for some one-piece toilets with extreme curves).
However, don't get fooled by its sleek appearance. The ALPHA ONE bidet seat has a 300-pound weight capacity and a stable, sit-on-able cover; the lid and seat both close slowly to avoid smashes.
A quick installation
Just about anyone can install the ALPHA ONE. Due to its non-electric cool water design, plumbing is simple thanks to a brass ⅞-inch T-valve that is included and installed beneath the toilet tank.
The side of the seat is then connected to a braided metal supply hose, and you're done. Next, a mounting bracket for the ALPHA ONE bidet seat will glide into place and be fastened to your toilet bowl, and there is only one valve and two bolts.
Quality inside and out
The ALPHA ONE is well constructed internally in addition to having a beautiful look. The ALPHA ONE bidet aims to stop leaks using a single internal brass valve with a brass input.
A brass intake on a unified brass pressure valve links to a metal T-valve that leads to a braided brass supply line. Look at what we accomplished there. By contrasting our valves and fittings with the opposition, you can see why we are so passionate about ALPHA ONE.
The spray of water
Even though the water that the bidet sprays is not warm, it is incredibly cozy and cooling. Retracting twin nozzles clean the front and back of the toilet when the spray is used.
A straightforward lever can effortlessly change the pressure from calming to strong. There is no mess, and the toilet does not spray water. After utilizing it, you'll feel thoroughly cleansed and no longer have any pain from hemorrhoids in that area.
How Does ALPHA ONE Work
Considering that it is non-electric, the ALPHA ONE bidet operates straightforwardly with only three moves.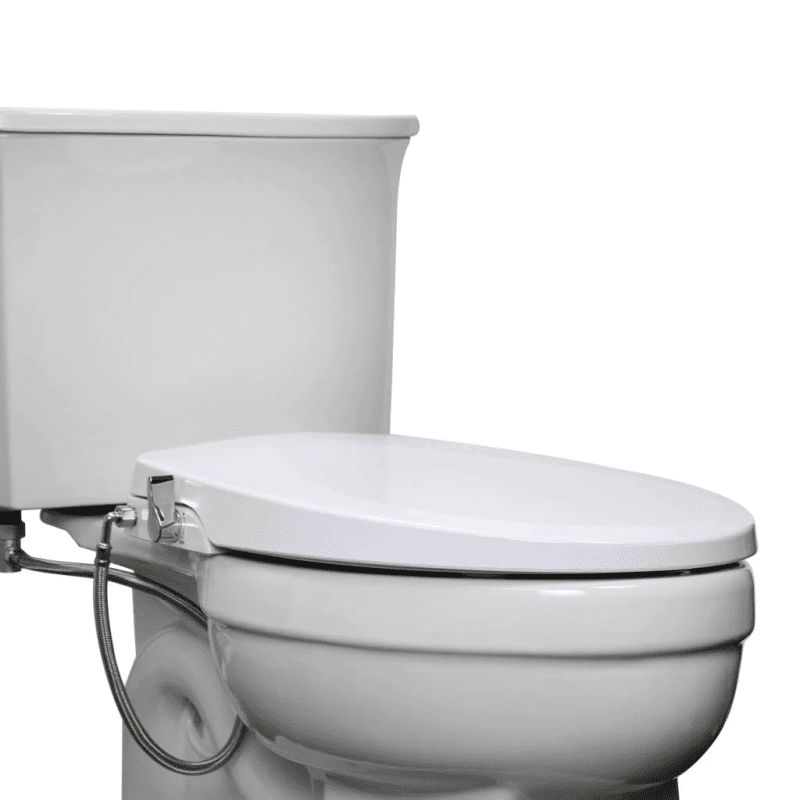 For a rear wash, you have to push the control lever in the back until you reach the preferred water pressure. Conversely, for a front feminine wash, you should push the lever forward to the water pressure you want. To turn off the bidet, simply return the lever to the upright position it was before. Simple as that.
Benefits of ALPHA BIDET
Elegant touches
The ALPHA BIDETS boasts a few upscale features not found in other bidet seats in its class, like a soft white LED night light, a stainless steel nozzle, and a low-profile design. There are also more traditional features such as a heated seat, movable nozzles, oscillation, and pulse.
Defect proof
The ALPHA Bidet seat is leak-proof because it uses a braided metal hose with an angled tip, a high-quality internal brass valve, a brass intake, and a brass t-valve.
These designs ensure that water flows smoothly and cannot escape, which could cause leaks throughout the system. It is also constructed completely from the ground up to avoid potential leaks.
Design
The ALPHA model has a thin and streamlined design that gives the impression that it is a typical toilet seat. It provides outstanding bidet cleaning capabilities and facilitates an easy and quick installation.
It comes with a simple 1-lever method for controlling the device and requires no electricity to function. It is simple to operate and less expensive than electric variants because it is a manual bidet seat.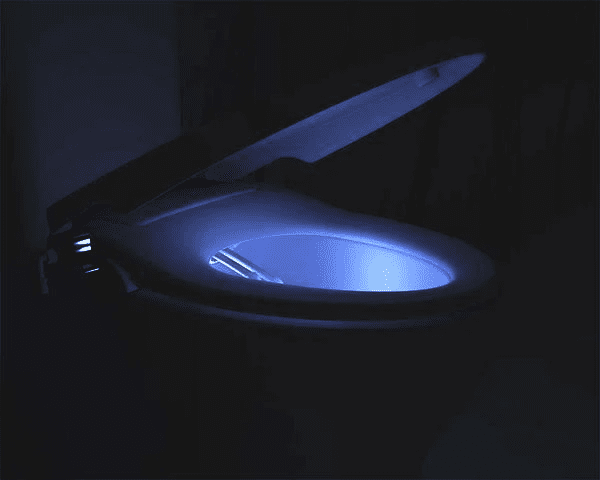 Its design is extended and may suit one and two-piece toilet types without French curves. The product offers both front and back cool water washing with two retractable nozzles. The nozzles are sturdy and made with the greatest spray patterns in mind.
The efficient rear wash is activated by pulling back on the chrome control level, and the gentle feminine cleaning function is started by pushing the lever in the opposite direction. The lever's operations will end if you move it back to the center position. This is purely functional cleaning for sanitary purposes.
Features
Excellent internal components are found in its product. It uses a built-in internal brass valve with a brass intake, which ensures leak prevention. The brass pressure valve's intake is connected by a braided metal hose that is directed by a metal T-valve. All are created using high-quality and long-lasting materials.
Affordably priced goods
Manual bidet seats like the ALPHA ONE are less expensive than electric ones. Most devices can be mounted directly to the toilet bowl beneath the current seat.
The water spray's pressure is normally adequate because it relies solely on the water pressure from the pipes. Additionally, they are simpler to mount if you only need to use cool water.
Installation
Before installing the ALPHA ONE, remove the toilet seat and lid that are currently in place. Before flushing the toilet tank entirely, shut off the water supply valve.
After removing the supply hose from the toilet tank, insert the ⅞-inch T-valve. The water supply hose should now be reconnected to the t-base.
The ALPHA ONE includes top mounting bolts, a mounting plate, and metal brackets (preferred). In addition, there are two plastic bolts with nuts. The toilet seat mounting holes should now include the rubber sleeves.
The metal brackets should be arranged after the mounting plate has been placed over the bolt holes. The top mounting bolts will secure the rubber sleeves.
The mounting bracket can be moved back and forth to ensure that your toilet is adequately aligned. Using the plastic nuts, tighten the bolts from the bowl's bottom.
Swiping the unit back into its mounting plate may lock the bidet seat into position. When the seat is locked, there ought to be a noticeable click.
To the T-valve, attach the bidet hose. To the bidet seat, attach the other end of the hose.
After installing the piping, open the wall shutoff valve to check for leaks.
Warnings and Safety
Although bidets can be a terrific alternative to toilet paper, there are still certain hazards and disadvantages to using them. Bidets are definitely not for everyone, so you might want to hold off on using one if your immune system is already compromised.
Using a bidet before using the restroom may cause itching on your anus if you have male genitalia. Using bidets can raise your risk of bacterial vaginosis if you have female genitalia.
Read More: ALPHA GXR Wave Review
Tips for Using ALPHA ONE Bidet
Before attempting to use the bidet, inspect it. Make sure you know where the water jets come from so you can prepare.
Before utilizing the bidet spray for the first time, clean the bidet with toilet paper.
A bidet can be used without any soap. It is unnecessary, but some individuals use the bidet as a mini-shower after a bowel movement, a sexual encounter, or to freshen up.
Before activating the bidet jets, ensure that all apparel (such as underwear, slacks, and tunic-style shirts) is out of the way.
Perhaps you've noticed a towel hanging close to your bidet. Be aware that this should only be used to dry off your hands, never behind.
Always turn off the T-valve after using a bidet attachment for the best results. A leaky attachment could come from forgetting to turn it off.
To prevent bacteria from entering your vulva, direct the water front-to-back.
Conclusion
So, we have come to the very end, and this was ALPHA ONE review for you. This ALPHA ONE Bidet Seat is a fantastic value if you're searching for a manual model. Despite being a manual lever-style bidet toilet seat, it performs admirably when cleaning.
Even beginners will immediately understand how to install it because it is so simple. A manual bidet seat is a great option if you want to utilize cool water and don't mind such temperatures even in the winter.