Bidet toilets are becoming increasingly popular every day. A bidet toilet seat includes many characteristics that make using the toilet more enjoyable; it is more than simply a straightforward washing device.
People in the US are beginning to switch from plain toilet paper to bidet toilet seats. So, the Alpha JX Elongated Bidet Toilet Seat can be exactly what you're looking for if you want a decent bidet toilet seat with the best features on the market.
In this article, we have an Alpha JX Bidet review for you. Therefore, with no further ado, let's get started and discover more about it!
Brand Overview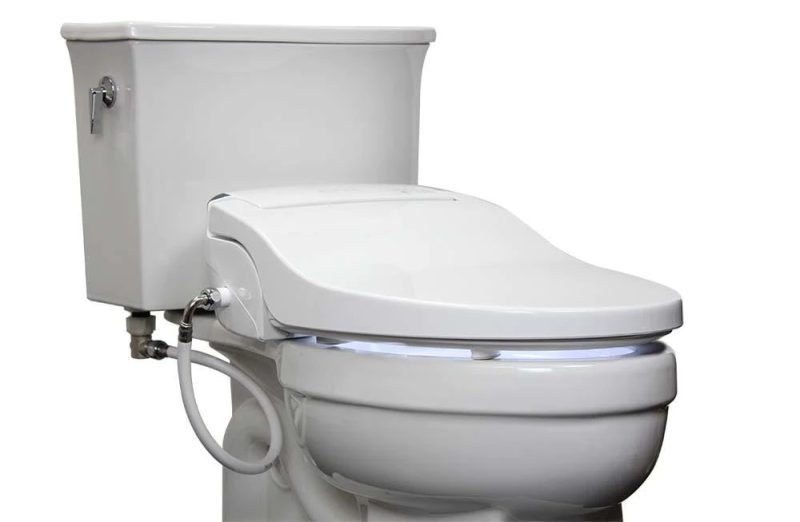 The staff at Alpha Bidet is committed to improving contemporary hygiene with cutting-edge bidet products and unmatched service. With more than ten years of experience in the bidet sector, they created Alpha Bidet to make buying a bidet seat less stressful. Each of their bidets is premium quality and is created using their three guiding principles:
Efficient cleaning without any fluff
Slender, low-profile style with reclinable lids
Exceptional quality at reasonable costs.
They are simple to use, fit almost any toilet and are supported by their team of professionals. With Alpha Bidet, you may improve your hygiene and stop wiping.
Sale
The Alpha JX is a cutting-edge bidet seat created in the US for the contemporary bidet user. By significantly lowering your needless toilet paper consumption, the JX will improve your hygiene and assist you in leading a greener lifestyle.
The energy-efficient tankless water heating system in the Alpha JX provides a comfortable, warm water wash for both the front and rear cleaning. The vigorous cleansing spray is aerated for comfort, and the warm water will never run out.
The JX includes cutting-edge bidet features, including heated seats, auto-sensing LED night lights, and warm solid air dryers. A photo sensor near the top of the device detects ambient lighting conditions to manage the LED night light and power-saving features. The self-cleaning, nanotechnology-treated metal nozzle is also anti-microbial.
The Alpha JX is discrete and incredibly quiet when in use, unlike other bidet seats, so you don't have to worry about loud motor or pump noises.
The remote control has simple-to-use buttons and a wall mount. Its unique Easy Wash button is set up to perform a full-pressure rear wash + oscillation with only one touch, making it simple to get the best clean.
Beyond its cutting-edge capabilities, the ALPHA JX distinguishes itself with clever design elements. It's one of the market's slimmest profiles, making it simple to match your bathroom's decor.
Features
The nozzle
A single metal nozzle with separate parts for the two wash tasks is a feature of the Alpha JX. The rear wash feature with a movable nozzle position is displayed first.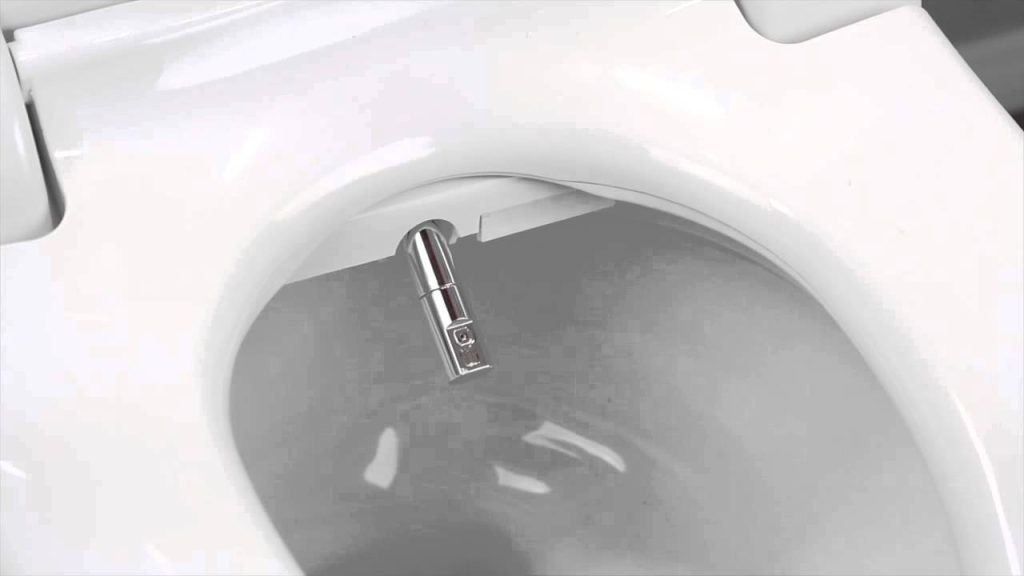 For more thorough cleaning, you can change the spray pressure and make the nozzle oscillate back and forth. You will observe water leaking from the nozzle's base as it retracts. The nozzle has a self-cleaning feature that involves rinsing it with water before and after each usage.
Smartly built
The ALPHA JX distinguishes itself with clever design elements. The ALPHA JX features one of the slimmest profiles available, which makes it simple to integrate into the style and decor of your bathroom.
The anti-bacterial, high-grade polypropylene resin used to make the ALPHA JX body is vibration welded to produce a surface that is aesthetically pleasing, long-lasting, and simple to maintain. The lid is exceptionally thick and precisely shaped, making it safe to sit on and supporting up to 300 lbs.
An energy-efficient tankless water heating system is the foundation of the ALPHA JX bidet seat. This rapid heater gives limitless, on-demand warm water with little to no startup delay.
An air pump adds bubbles to the warm water wash stream to create a more relaxing sensation, and it can use up to 40% less water than tank-style bidets. The ALPHA JX is also incredibly quiet while in use, so no more obtrusive motor or pump noises.
Performance of hot water
The tankless or instantaneous heater in the JX generates hot water at its highest temperature. The majority of basic bidets use a little hot water tank. The warm water tank empties with these heaters after 30 to 40 seconds. Many bidets on the market cost more than the JX while only having simple tank heaters.
Instantaneous heaters, like the JX, heat water as needed, ensuring a constant supply of warm water. It may be left on for an hour and still provide warm water.
Last but not least, not every instant heater is created equal. Some can only produce water when the temperature is low at 90° F. According to the manual, the JX maximum temperature is 104° F (40° C), but when we tested it, it was exactly 99° F.
Solid construction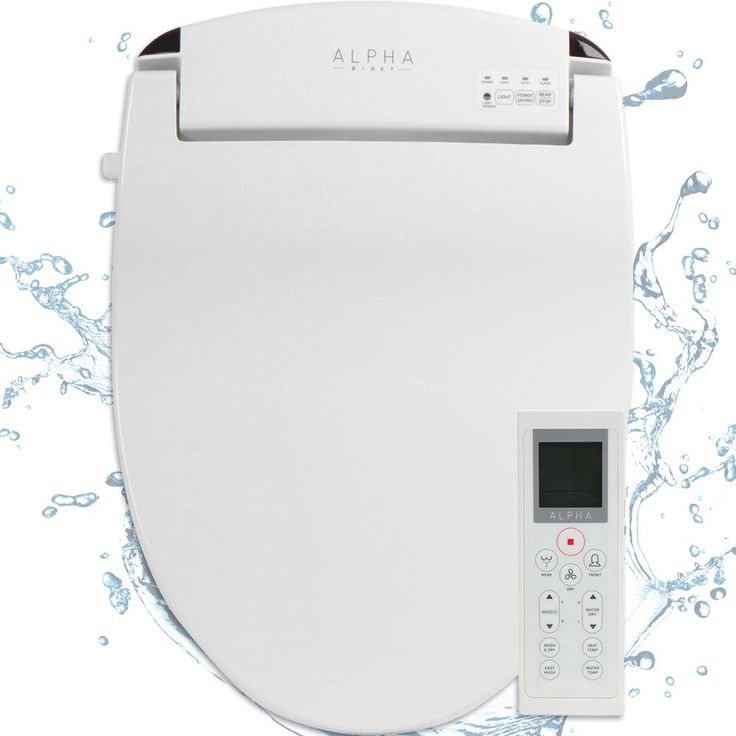 Built to last, the seat can support 320 pounds of weight, making it exceptionally solid and long-lasting. To lessen the chance of the seat slamming and kid-crushing fingers, the lid and the seat close slowly.
Although the lid is technically not considered suitable for sitting, it is also not a weak piece of plastic. Don't leap on it; the front end can support roughly 180 lbs.
Sensor
The bathroom's ambient lighting is detected by a photosensitive light sensor built inside the ALPHA JX. The ALPHA JX's built-in LED night light illuminates the toilet bowl to assist users in safely finding the facility without turning on the lights, disturbing other sleepers, or interfering with subsequent sleep. The JX's power-saving mode and the light sensor are utilized to lessen idle energy consumption.
Simple installation
The Alpha JX will fit some one-piece bowls and most extended two-piece toilet sets without issues. If the toilet bowl in your current toilet doesn't have a French curve, this will still function. If you're unsure what to look for, you should view a French seat toilet.
Even though all required installation components are included for a conventional installation, you will still need to supply your batteries for the remote control. You receive a customizable remote control, much like the more expensive and upscale models.
Remote control
Of course, being a luxury bidet, you get a wireless remote instead of a side panel. The remote allows you to perform much with just a few buttons, so it's less cumbersome than most bidet remotes. While it is not double-sided, it saves area with the LCD screen (LCD screens let you do more with fewer buttons).

Also, not every feature has a designated button. Therefore, some features are activated by hitting certain buttons in combination. On the positive, it saves room; conversely, you'll have to memorize how to enable a number of the features.
For example, you press and hold the Power Saving and Rear/Stop simultaneously to engage the on-demand nozzle cleaning option (the auto nozzle-cleaning feature works automatically).
Other than that, the remote is straightforward to use. The primary functionalities have dedicated buttons that are large and intuitive. This makes the bidet easier to operate for guests (that are new to bidets), kids, and older folks.
Buttons include
Rear and front feminine modes.
There's no button labeled "Rear+" for the turbo mode. You simply adjust the pressure to the highest setting.
Dryer with temp adjustment arrows.
Nozzle position arrows.
Seat temp w/adjustment arrows.
Water temp icon and arrows.
Two easy, one-push operation modes, one with and without a drying session.
On/off button.
Eco power-saving mode.
LED night light button.
Adjustable nozzle position
The Alpha JX lets you change the nozzle across three positions for accurate aiming. While it offers plenty of precision, most adjustable nozzles have five positions.
The front-feminine mode is extra-soft at reduced pressure since the nozzle has numerous holes for frontal spraying, allowing for a softer, gentler frontal cleansing experience. This is important because high-pressure frontal washing can cause water to move from back to front and can dry up the skin in that area.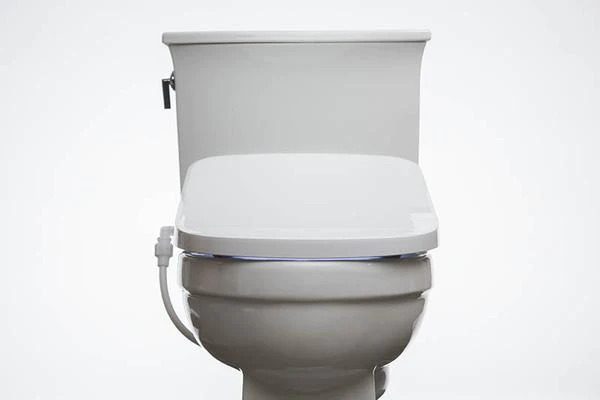 Benefits of Alpha JX Bidet
Almost no monthly energy costs
Because it doesn't have to keep a tank of water heated continually, the JX water heater is an instant heater, which means it only uses energy as needed. One of JX's greatest strengths is its energy efficiency.
Most energy is used when bidets are idle because they are only utilized for a few minutes daily. The bidet uses just 1 Watt (0.001 kilowatts) of power when in Eco mode.
A bidet should cost between 14 and 35 cents to operate per person per month when everyday use is considered (about 0.02 to 0.08 kWh per day).
Airborne spray
Air bubbles are included in the ejected water via aerated nozzles. In addition to offering a stronger, more potent cleansing spray, the air displaces water, resulting in a long-term reduction in water use.
Night light
You can use the restroom at night without turning on glaring bathroom lights. It provides mild illumination for safe travel in the dark around the toilet and toilet bowl. People who frequently use the restroom at night find this function extremely helpful.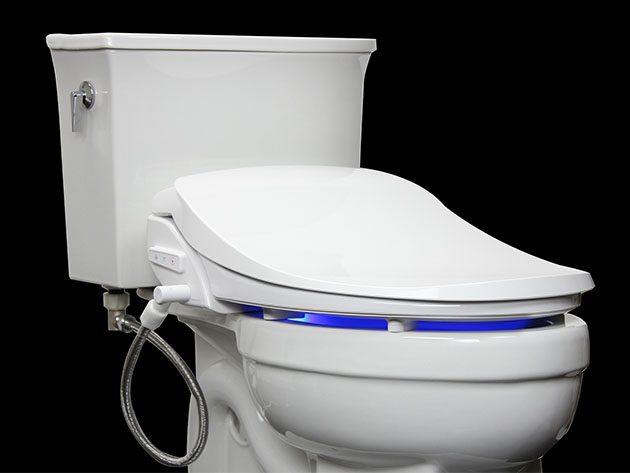 The JX lamp contains an environmental sensor, which automatically turns on and off based on the amount of light present. The light sensor situated on the control panel can detect both natural and artificial light.
By doing this, you can avoid manually turning on and off the light as needed. From there, it will switch on/off automatically by pressing the light button.
Quiet operation
The JX bidet seat is the one for you if discretion is your thing; also one of the quietest bidet seats on the market because of its quiet internal processes.
Unique spraying features
The JX includes the nozzle oscillation feature, which is a plus. On the negative side, it lacks a pulse mode. A massage-like sensation is created by rotating soft and intense pressure in the pulse settings. The nozzle moves back and forth in oscillation modes to cover a larger area.
One of the more crucial bidet characteristics and a key characteristic that distinguishes electric bidets from non-electric seats and accessories is the oscillation mode.
After all, washing your buttocks with a stationary nozzle is similar to holding the hose stationary while washing a dirty car. You won't have to move as much to direct water to the appropriate areas if the nozzle moves for you.
Soothing air dryer
Want to completely do away with toilet paper? After the cleaning cycle, use the warm air dryer on the JX to gently dry your bottom. Enjoy the breeze and adjust the temperature to your preference.
How to Install Alpha JX Bidet
The simple DIY installation of the Alpha JX takes less than 30 minutes.
Take off your current seat and lid.
After using the mounting hardware to firmly attach the mounting plate to your toilet bowl, insert the JX into the plate.
Connect the supply hose to the 7/8″ t-valve after connecting it to your toilet's fill valve.
Enjoy by connecting the JX to a GFCI outlet.
Read More: Alpha UX Pearl Review
Customer Reviews
Most customers adore the heated seat feature, especially those in chilly climates. They also adore how warm water is always available, how simple it is to operate with the wireless remote control, and how it has settings you don't have to change often.
Conclusion
This was the Alpha JX Bidet review for you. Some of the most cutting-edge features available in the market's newest electronic bidet toilet seats are equipped in the ALPHA JX Bidet. The water sprays and the toilet seat's heating options can be changed to suit the user's preferences.
Compared to a panel of controls connected to the side of the toilet seat, the remote control that comes with this bidet toilet seat may be simpler for certain individuals.
Additionally, it has an LED nightlight and power-saving settings. There is also a one-touch wash-and-dry button to save pressing numerous buttons sequentially. All of it could be done with the push of a button.