You should consider the Alpha GX wave bidet seat if you want to stop using pricey and unsustainable wet wipes or toilet paper in your bathroom.
It is an electronic seat with wall-mountable remote and various functions that we will discuss in detail in this Alpha GX Wave review. Also, we will include in our article a warning and safety advice with helpful tips. So, let's get started and discover more!
Brand Overview
Selecting the ideal electric bidet might be challenging due to the fierce rivalry in the bathroom sector. Alpha Bidet is one of the most well-known manufacturers in the world and has expertise in creating excellent goods for customers with low and high budgets. It's indeed that their understanding of the choices has allowed them to prosper in the sector.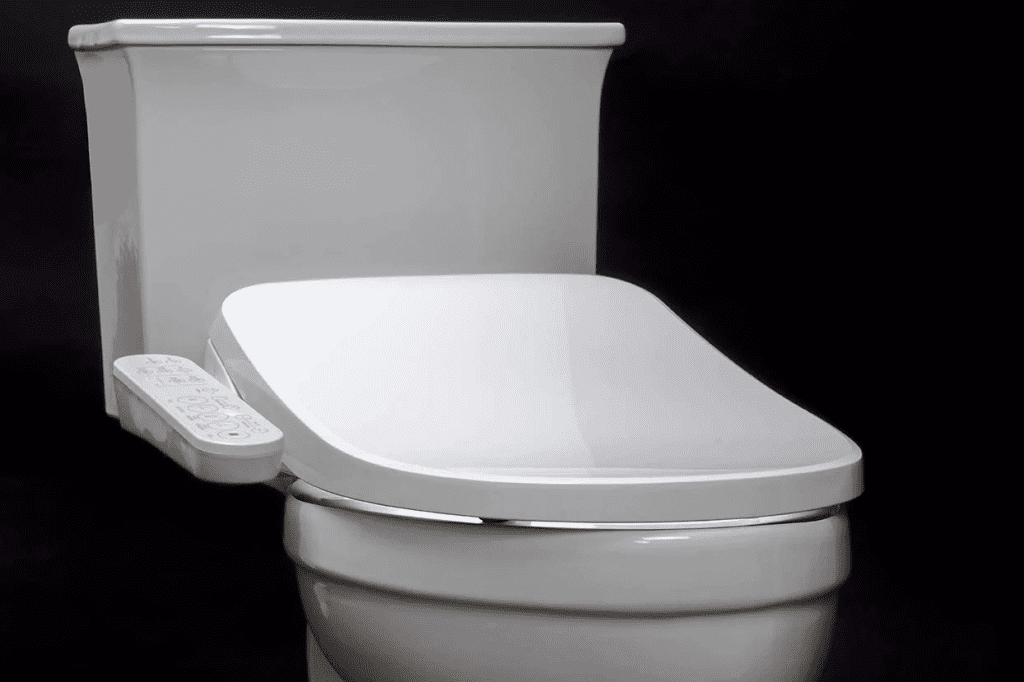 Knowing where to begin your search can be challenging given their various toilets. Because of this, we are giving you information about the Alpha GX Wave bidet so that you can see what quality they provide in their electric bidets.
The Alpha GX Wave is made to simplify purchasing a bidet seat. The ideal no-frills bidet seat is results-driven thanks to its attached side control panel, low profile design, three wash modes, and excellent drying performance. Although its warm water supply is limited, constant heating ensures that the spray never gets too cold.
The model's standout feature, the rear cleansing mode, can spray just over 1 gallon of warm water per minute. Strong spray pressure and a large amount of water volume deliver a rear cleaning experience that rivals bidets that cost three times as much.
The Alpha Bidet GX Wave has a reasonably low profile, so it doesn't look as bulky on your toilet, but it still features a robust enema function that can create up to one liter of water. Users up to 200 pounds may sit on the lid, which is reasonably priced for its characteristics.
Another advantage of the Alpha GX Wave is the warm air dryer. The GX Wave's drier, compared to some bidet seats, features a powerful fan that can reduce the typical drying duration of five minutes to around two or three minutes.
Features
Smart and minimalistic design
The GX Wave carries Alpha Bidet's heritage of making stylish, low-profile bidet seats. The Alpha GX Wave's slim lid design and 5.4″ rear height are both examples of what the bidet industry refers to as "unibody design," which creates a minimalist and fashionable appearance by concealing the rear panel when the lid is closed and removing the perception of "bulkiness."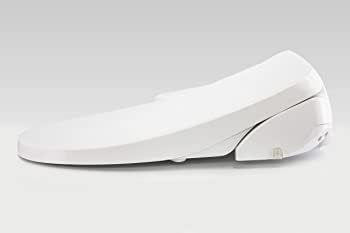 Like other Alpha Bidet models, the Alpha GX Wave's side control panel has a basic design with gray highlighted buttons against a pure white background, making it simple for all sorts of users to see and understand.
The Alpha GX Wave's body is made of high-quality polypropylene plastic, which is strong, simple to clean (only warm water and mild soap), and whose seat can take up to 320 lbs. The GX's lid can likewise support up to 200 lbs.
LED night light
The toilet's light-emitting diodes cast a soothing white glow for general illumination. The gentle lighting makes it possible for you to navigate the restroom without turning on the lights, which can be particularly frightening if you have to get up in the middle of the night to use the toilet.
Rear wash and front feminine wash
The Alpha GXR Elongated Bidet Toilet Seat has numerous water sprays that may satisfy your sanitary cleaning needs. Whether you've used the toilet for number one or number two, the nozzles are designed to direct water sprays to the appropriate locations.
Wireless remote control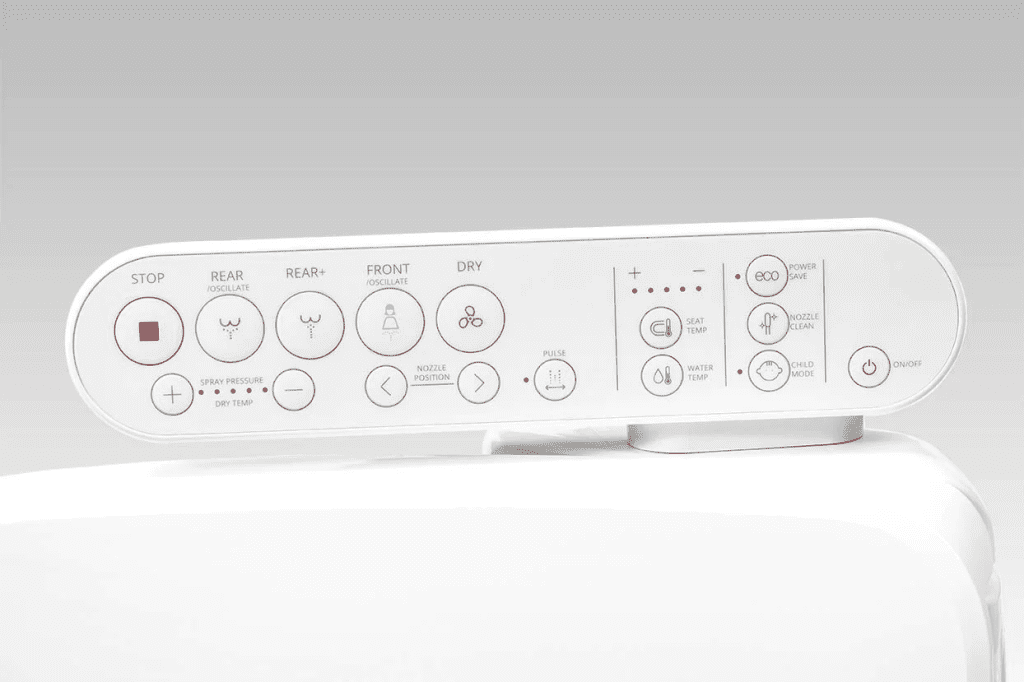 A wall mount is provided, so you'd have a place to leave the remote to reduce the likelihood of losing it. A remote control contains all the buttons you need to operate the bidet fully, so there's no need to turn your body awkwardly to reach buttons on control panels attached to the toilet seat.
Air dryer
The Alpha GX Wave has a warm air dryer, unlike other less expensive bidet models on the market. It is unquestionably one of the best dryers you will ever use because it strongly blows while maintaining a comfortable air temperature. We are not saying that the Alpha GX Wave dryer would effortlessly dry every part of the skin right away.
Bidet dryers normally need practice. At first, when you start using a bidet, you will always get water on the back of the seat, which makes it hard for the bidet dryer to accomplish the job.
Long-term savings increase with the warm air dryer's quality; with enough use of dryers like this one can fully replace toilet paper.
How Does the Alpha GX Wave Work
The Alpha GX is an excellent choice for people looking to keep costs to a minimum, as it is the greatest bidet on the market and can generally be bought for around $200-$220. It has some fantastic features that function incredibly well.
The fundamental front and rear cleansing modes perform admirably. Instead of the dispersed hole pattern, the front-feminine mode employs a single hole, but the pressure is gentle on the lowest setting, which is what you want for feminine washing.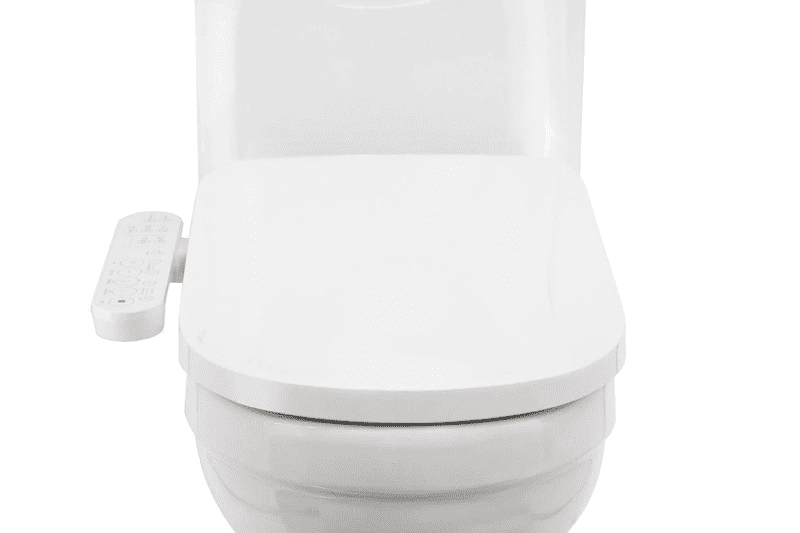 The GX wave has more nozzle positions for precision aiming than other Alpha bidets, which only lets you change the nozzle's position through three settings. It has a relatively rudimentary green energy-saving mode built in. While the bidet is not in use, you can conserve energy using one of two low-power settings.
Mode 1 (the green LED light) stores the current water and seat temperature settings for 30 minutes after the user gets up, following which the seat temperature is set to 86° F, and the water heater is shut off. The seat is switched off if the bidet is not used for 24 hours or more. Until someone sits on the bidet, Mode 2 (the red LED light) cuts off the water and seat temperature.
Benefits of Using Alpha GX Wave
Pricing
Alpha Bidet is the industry leader in high-performance, cutting-edge toilets. Moreover, Alpha Bidet is renowned for its high quality and longevity, so the cost-benefit analysis is always in its favor.
Alpha Bidet is a fantastic option if you want to spend less money on something of superior quality. You may have to spend a little extra money to buy high-quality things that you know will last for many years.
A further advantage of spending less on an Alpha Bidet is the variety of designs available, assuring that you will get precisely what you require.
Style & design
Without a doubt, Alpha Bidet models are the ones that dominate this category. No other company has the selection of design that Alpha Bidet does.
The greatest choice if you're looking for a certain toilet or need something that will go perfectly with the bathroom design you're developing is this one because it comes in so many different designs.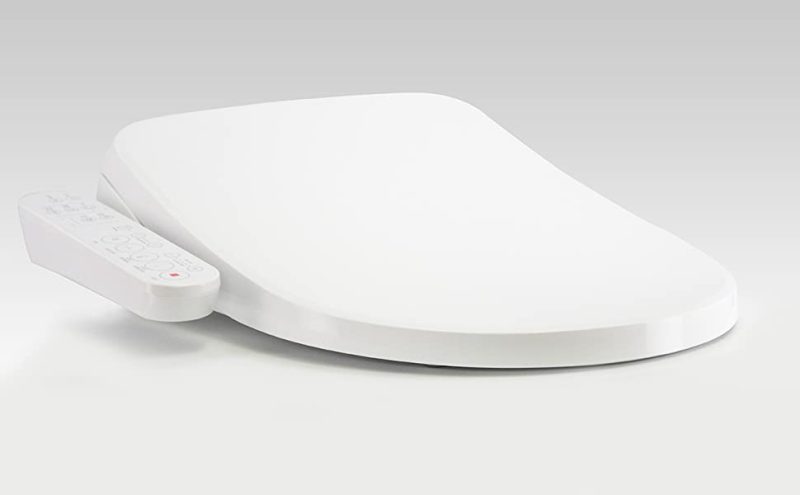 Compared to its rivals, Alpha Bidet will provide more alternatives. It is also renowned for its remarkable elongated and two-piece various-sized toilet designs. Even one of their models has a heated seat.
Environment friendly
To achieve sustainable economic growth and address social challenges, The Alpha Bidet strives for customer pleasure and offers goods and services that are safe, secure, and simple to use.
The Alpha Bidet organization hopes to develop a future society where people can live comfortably while also addressing social challenges by supporting innovation.
The Alpha Bidet group uses diverse data to produce a new value, such as cutting-edge goods and services, and to help find solutions to social problems.
Reasonable business practices
The Alpha Bidet conducts good corporate activities in a transparent, fair, and responsible manner and maintains normal connections with political organizations and governmental administrations.
The Alpha Bidet conducts business operations following relevant laws and regulations, international standards, and their spirit.
It also engages in fair and transparent trading, responsible procurement, and competitive bidding. The Alpha Bidet never engages in unfair profit-seeking behavior, offers preferential treatment, or offers business entertainment, gifts, or monetary incentive for purchases.
Also Read: Alpha iX Bidet Review
Warning and Safety
If the power cord is broken, it must be changed by the manufacturer, its service agent, or similarly competent individuals to prevent a safety risk.
Only connect this device to a securely grounded outlet; unplug the appliance when filling it or cleaning it.
Do not use moist hands to touch the power plug; never use a loose or broken power cord.
Connect the power cord to the rated electrical socket on the property; keep the cord away from anything hot.
Disconnect the power plug first, then take the unit out of the toilet bowl; avoid using the unit's power outlet to power any additional electrical devices.
Never use this product if the cable or plug is broken, it isn't functioning, it's been dropped, damaged, or submerged in water.
Never put a product on a soft surface where the air apertures might be obstructed, like a bed or couch, or block the product's air openings.
A certified service representative must carry out any additional servicing; do not disassemble, fix, or modify the device.
This product must not be used on, near, or by minors or the elderly without close supervision.
Useful Tips
Do not place heavy things or step on the unit. It might result in injury or product damage.
Use warm water and gentle soap to wash the device instead of harsh chemicals like bleach, ammonia, or alcohol-based cleansers. It is also possible to utilize natural disinfectants like vinegar. It could lead to product deterioration and discoloration.
Avoid slamming the lid. It might lead to a product defect. Avoid leaning on the lid, as this could lead to a product defect.
Disconnect the power socket and empty the water tank if the appliance is not used for an extended time (greater than two or three months). Skin issues could be brought on by tank water that is polluted.
In the event of a product fault, do not use the device. Contact the approved service center after unplugging the power supply. If the device is used when it is broken, it could catch fire or deliver an electric shock.
Frequently Asked Questions
What is the shipping policy?
Most items are shipped from their Southern California warehouse. Most orders placed by noon PST ship the same day; all orders are sent out in two business days.
For various regions, they have varied shipping costs. For orders over $49 at Alpha Bidet, ground shipping is free. Orders under $49 are sent at a fixed fee of $5.95.
Alaska and Hawaii provide flat-rate ground delivery to those two states, depending on the value of the order. Regarding orders from Canada, they provide free shipping on purchases above $400 and estimate a shipping time of five to nine business days.
Alpha Bidet's products do not ship to other countries. In typical delivery times, west coast shipments usually arrive in one to three business days. Orders typically take three to five business days on the east coast.
Does Alpha Bidet provide returns and exchanges?
Within 45 days of the shipment date, Alpha Bidet permits returns or exchanges for brand-new, unused bidet seats and accessories. A product is considered new and unused if it has never been installed, used, or modified and is still in a resalable condition.
Due to the hygienic nature of the business, Public Health Regulations and Alpha Bidet policy prohibit the return of any products that have been connected to water, plugged into an electrical outlet, or used in any way. Returns are subject to a 15% restocking fee if they are not still in their original packaging with all parts and accessories.
Can any toilet accommodate an Alpha GX wave bidet?
The majority of two-piece toilets can accommodate Alpha GX wave bidet installations. As long as the proper size and shape are employed, they can also be put on single-piece toilets.
It is compatible if the tank and bowl of your one-piece toilet meet at almost a 90-degree angle. It may not be suitable if your one-piece toilet has a tank whose sides slope forward.
Conclusion
The Alpha GX Wave is outfitted with some of the most modern features in the market's most recent electronic bidet toilet seats. You can change the water sprays and the toilet seat's heating options to suit your preferences.
Compared to a panel of controls connected to the side of the toilet seat, the remote control that comes with this bidet toilet seat may be simpler for certain individuals.
We sincerely hope that our Alpha GX Wave review has helped you and that it was clear to you what features it has to offer.