The components used by SAMODRA are of the highest quality, and every bidet is built to last. There is no obstruction, leak, or place for frustration. Everyone has nothing but great things to say about the company and its offerings.
The bidet does not require a plumber and can be set up in under ten minutes by yourself. Sounds impressive, right? Well, if you want to discover more, continue reading this SAMODRA Bidet review. Let's begin!
Brand Overview
SAMODRA is committed to becoming a consumer-oriented business; thus, they consistently promote their products' design, quality, usability, and innovation to exceed customer expectations.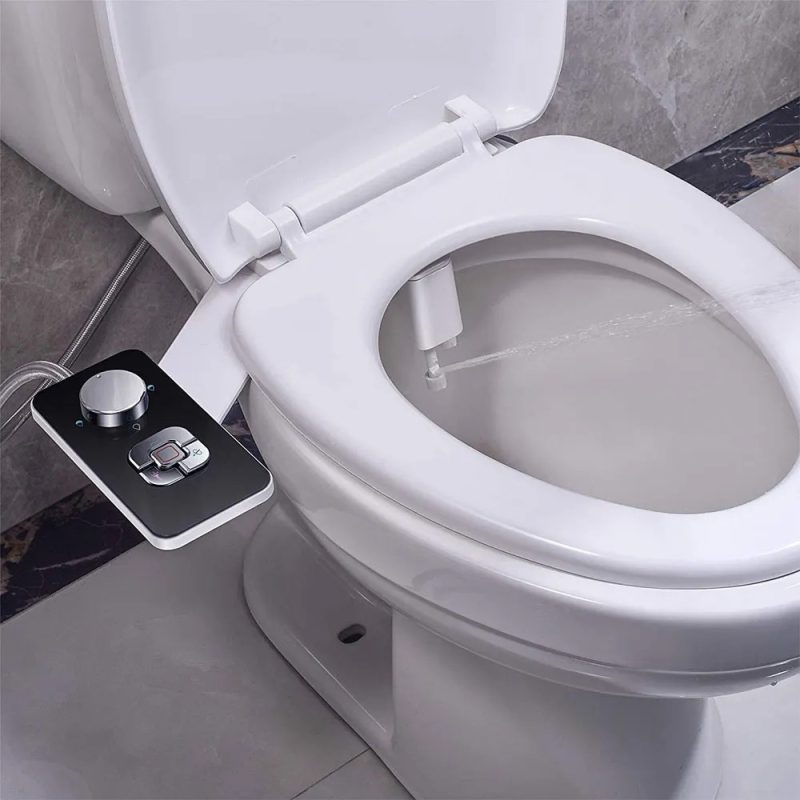 It is a brand owned by Xiamen Hengyi Technology Co., Ltd. that provides eco-friendly alternatives for toilet paper. The SAMODRA brand is well-known for its non-electronic bidet attachments and electronic bidets, which have successfully enhanced user cleanliness and minimized the need for toilet paper.
Their series of bidet and bidet attachments decreased the amount of toilet paper used and addressed other problems like sewage backup and drain obstructions.
SAMODRA has also increased water consumption efficiency for its users without losing environmental balance because of its eco-friendly bidet attachments. Customers who utilize their selection of bidet attachments can now save money and lessen water waste.
Other health advantages for users include having clean hands after using the restroom, which reduces the spread of germs and diseases. Due to their changing physiological conditions, pregnant women might also benefit from using bidets to promote good hygiene.
The SAMODRA Ultra-Slim Bidet is an excellent addition to any bathroom. This product is for you if you like to stay clean but don't want to use chemical cleansers or wipes. It is intended to be used after using the restroom, leaving you feeling clean and fresh.
This product should last very long because the nozzle is shielded from water damage. This simple-to-install non-electric SAMODRA Ultra-Slim Bidet Toilet Seat Attachment includes many of the characteristics of more expensive models.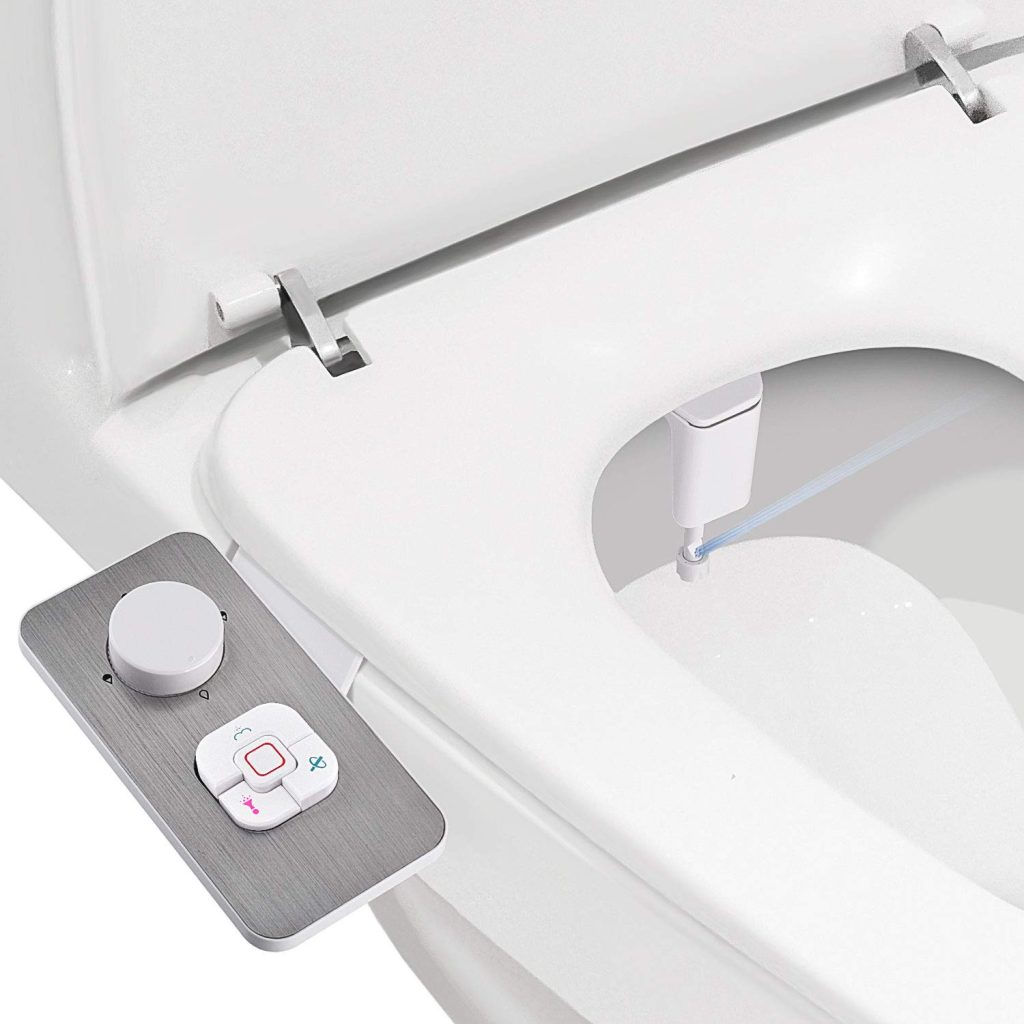 Many of its rivals' designs are 50% thicker than the Ultra-Slim one. You will appreciate its many features, which include a nozzle guard gate for hygiene, a water-pressure knob for spray intensity, and a button spray controller.
The SAMODRA Ultra-Slim Bidet has a spray that is especially useful for people with limited mobility and a chrome-plated control dial for the water pressure.
It is sturdy, features two nozzles, and doesn't need assistance with installation because it has clear instructions.
Features of SAMODRA Bidet
Menstrual cycling
Flowing water is preferable for cleaning when a girl is menstruating. Thanks to the bidet, the menstrual cycle won't bother girls when they sit on the toilet seat. Therefore, women will feel more relaxed because of this helpful attachment to their toilet.
Taking care of seniors
The straightforward spinning design makes it simple for seniors with difficult mobility to use it independently. Parents and older adults can easily learn how to operate the bidet, which will accommodate them.
Enhanced version
SAMODRA eventually created a thin bidet attachment with a thickness of 0.19 inches, which is 60% thinner than the standard bidet's 0.47 inches after years of improvement and optimization.
Additionally, the bidet attachment's edge has been redesigned to match the toilet better and allow for toilet integration. Most two-piece standard toilets are interchangeable, so there is no need to stress about mismatches.
Simple to use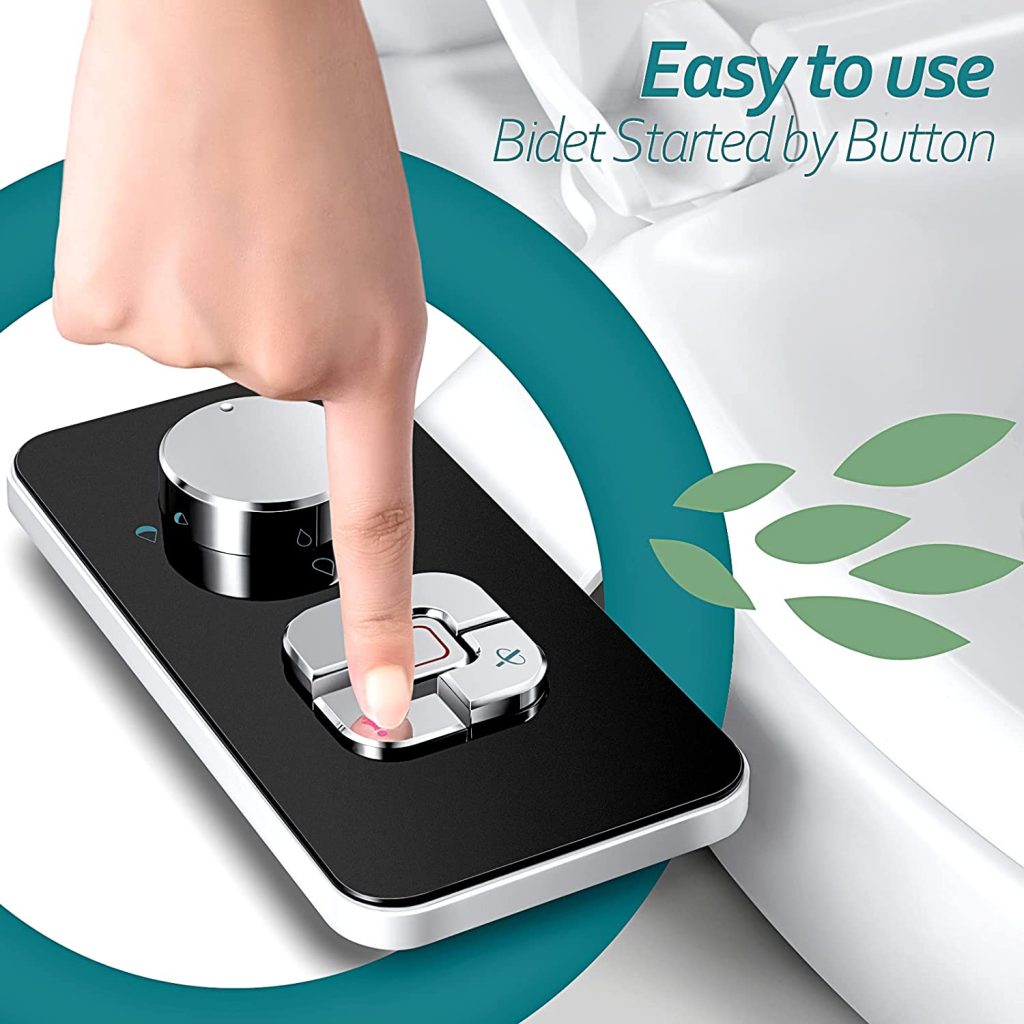 This bidet actually benefits pregnant women greatly because they can wipe without bending over. It is particularly accommodating to expectant mothers. It is more convenient to use the washroom because no complicated procedure is required.
Conscious brand
Americans use more than 34 million rolls of toilet paper every day, wasting valuable resources and harming the environment and tree-dependent ecosystems.
The pulp industry, which kills 270,000 trees every day and uses 37 gallons of water for each toilet paper roll, can be combated by using a bidet, which can cut your use of toilet paper by 80%.
However, the SAMODRA bidet goes further than this. The SAMODRA bidet will become a carbon-neutral brand soon, putting its money in the right place. To become a recognized carbon Zero company, they will offset their carbon emissions as part of their efforts to combat climate change.
Cost-effective
SAMONDRA aims to increase everyone's access to and affordability of bidets. SAMODRA is an excellent option if you are planning to invest in a bidet attachment.
If you want to buy something that will completely transform your life and provide the best bidet experience, but you can't afford a seat attachment or a separate unit, then SAMODRA is the right choice.
They must be easily accessible for bidets to become ingrained in the culture and the standard. They think that everyone should be able to benefit from utilizing a bidet. In addition to being less expensive than other bidets, it will also save money on toilet paper.
Easy installation
Most common two-piece toilets can be installed quickly and easily with the help of easy installation instructions and all required parts.
There is no need for additional plumbing or electrical wiring for this attachable non-electric bidet. Installation takes less time than a smartphone update, so don't worry about it.
How Does SAMODRA Bidet Work
The SAMODRA brand is committed to ensuring that everyone has access to bidets; thus, it has created various models to cater to the individual requirements of various customer groups. The Ultra-Slim Bidet Rotation Controller will adjust the water pressure by its rotation angle; the bigger the rotation angle, the higher the water pressure.
The nozzle will begin to spray when spun at 15-20 degrees and at 90 degrees, and the water pressure will be the highest.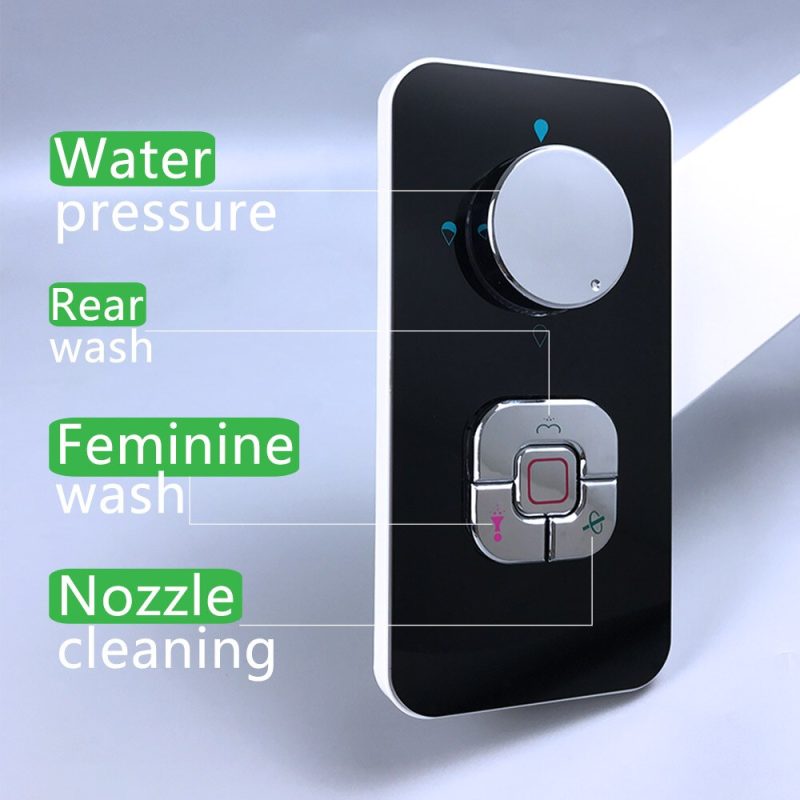 Due to the traditional toilet bidet's body's extreme thickness, users may experience the phenomenon of toilet bowl cover buckling.
This bidet addresses the issue by increasing the body thickness to 1/4 inch to fit the toilet correctly. Since most conventional two-piece toilets are compatible, there is no need to worry about a mismatch.
The crippled, pregnant, menstruating, and older adults can all feel great after using the bidet. The toilet bidet attachment allows you to live a healthy lifestyle while also making you feel refreshed. Additionally, installing the toilet bidet takes only ten minutes, which is pretty awesome.
Benefits of Using SAMODRA
Warranty
The bidet comes with an 18-month limited guarantee from SAMODRA. This warranty covers any channel via which a SAMODRA bidet is purchased.
The warranty does not cover customers who bought their bidet for business use. This limited bidet warranty covers problems caused by faulty quality or materials, subject to the limitations specified below.
To claim this limited bidet warranty in the event of a fault, you must provide SAMODRA with documentation of the original purchase date. Any claims and evidence of defects must be addressed to their email address. Your bidet will be replaced and sent back to you by SAMODRA.
Unique design
SAMODRA employs a design team to create pleasant, cutting-edge products that stick to ergonomic aesthetics. This ensures the products' functionality while also enhancing their comfort.
Sustainable techniques
They have always been dedicated to a single goal: to create better ideas and products and enable people to pursue their passions. They are dedicated to exploring new ideas to develop better products.
Satisfied customers
SAMODRA has helped many worldwide clients to upgrade their bathrooms with these highly-built toilet systems. They all have favorable and recommendable points of view.
Customer service
The knowledgeable staff at SAMODRA's customer service department is friendly, skilled at finding specific solutions to client issues and committed to providing after-sale support.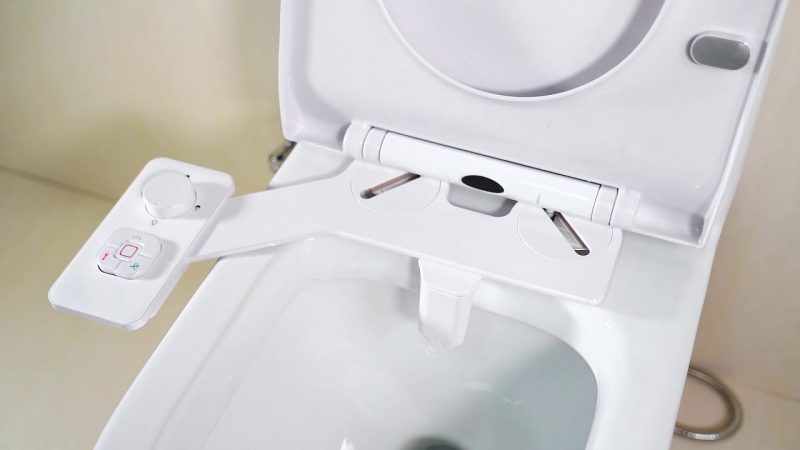 Warning and Safety
Ensure that the correct operating instructions are always followed when young children use this device, the elderly, people with limited mobility, or people who are ill to ensure the user's safety.
Use only attachments that the manufacturer has approved.
Never use it if you are going to be asleep or drowsy.
Never drop or place anything into a hose or an aperture.
After shutting off the water supply, flush your toilet to eliminate leftover water.
Avoid exerting excessive strain on the water supply hose because doing so could damage it and lead to water leaks.
Avoid placing this product in direct sunlight, as it can become discolored.
Useful Tips
The manufacturer advises using a moderate liquid all-purpose cleaner to take care of the plastic components. As these items can harm the anti-bacterial characteristics of the plastic components, avoid using abrasive goods (powdered cleaners) and products with chlorine as an ingredient.
Use the nozzle wash function on your bidet every day to clean the nozzle by running water over it.
For comfort, change the temperature and jet pressure. Ensure you know the water nozzle's location to avoid getting a surprise shower.
To direct the water flow toward the area, you need to clean, sit or crouch over the stream. You can either keep hovering over the bidet or sit on it.
Once you have finished using the bidet, rinse the basin and maintain the cleanliness of the bidet by running the jets briefly at very low pressure.
Frequently Asked Questions
What is the return and refund policy?
You will love the product or otherwise will receive a full refund from Samodra's side. All the products are available for a 30-day trial, giving you enough time to test them out, use them, and fall in love with them.
Get a full refund—no questions asked—if you decide during the first 30 days that you are not completely satisfied with your new products. Just call them, and they will give you a full refund as soon as possible.
How is the SAMODRA bidet attachment cleaned?
You should avoid using aggressive cleaners like bleach when cleaning the SAMODRA bidet attachment. By weakening O-rings and gaskets, excessive use of cleaning chemicals containing a lot of chlorine runs the risk of causing parts of your bidet attachment to break.
Running the wash nozzle feature on your bidet attachment every day will help maintain it as clean as possible by running water over that area and cleaning it.
You can completely clean your attachment with a moist cloth and a moderate cleaning agent like dish soap or ammonia-free Windex. You can thoroughly clean the inside of the nozzle hole with an old toothbrush.
Is buying a non-electric bidet a smart choice?
In general, it is unquestionably a wise purchase. However, it still depends on how much and for how long you intend to use it.
Conclusion
With that, we conclude our SAMODRA Bidet review. To help you understand how this bidet functions, we have listed all the features and other necessary information.
It comes with everything, and installation doesn't even require a plumber. Installing the bidet attachment on your two-piece toilet won't take long.
Also, you can do it all by yourself, or if you need an extra hand, you can always seek professional help, but that won't be necessary.
Overall, it does the job and will keep your private parts clean at all times. You will know after the first time you use it. It is an excellent alternative to the several hundred-dollar bidets, which are significantly more pricey.
So, take one today and enjoy the benefits!