People have been using tissue paper for decades in the western world which is not hygienic. That's why you should disregard toilet paper and opt for a Tushy spa bidet for your washroom. You may change from being a TP-dependent washer to a clean, hands-free one in a few easy steps.
Toilets with round or elongated seats can accommodate bidet attachments and are affordable and simple to install. The best thing about a bidet, if you're a parent, is that you won't have to wipe toddler butts any longer!
And if you don't know how to install Tushy spa bidet, then we'll go through the steps in great detail in this article. So stop using toilet paper and use this simple-to-install guide to convert the toilet in your home into a bidet.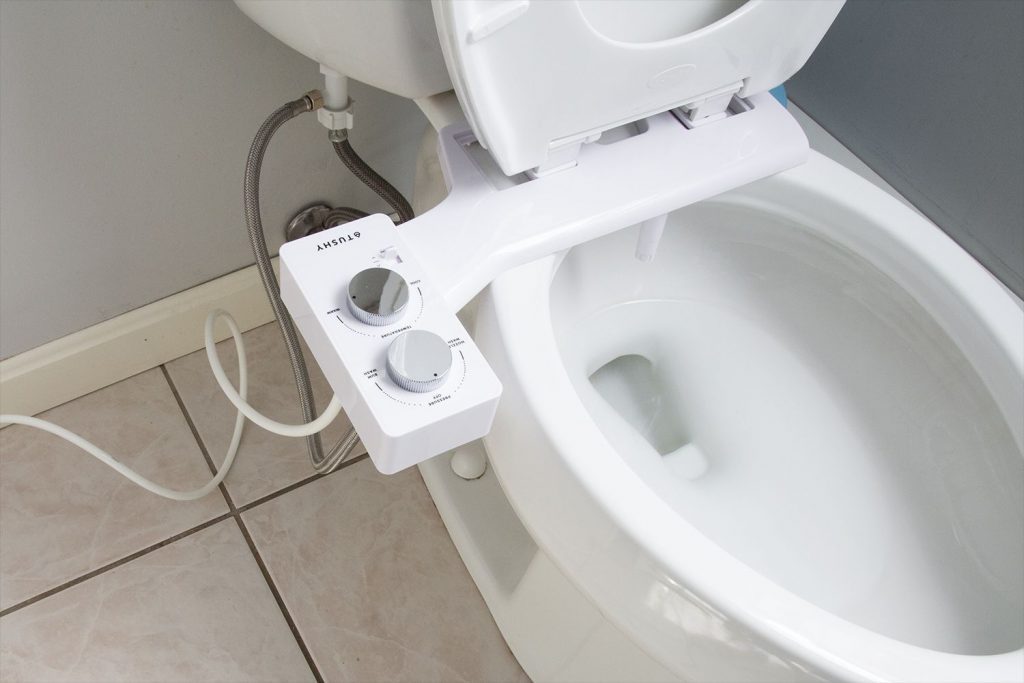 What's a Bidet Attachment?
The spray wand and frequently the controls on a bidet toilet seat are identical to a bidet toilet attachment. However, instead of replacing the current seat, they are smaller and fit underneath.
However, they typically offer fewer features. For instance, they can't usually heat the toilet seat. Additionally, they typically lack the deodorizer, warm air dryer, and other comfort elements in a bidet seat. An attachment will supply a spray wand that cleans the posterior and feminine parts because they perform the majority of the primary duties of a bidet seat.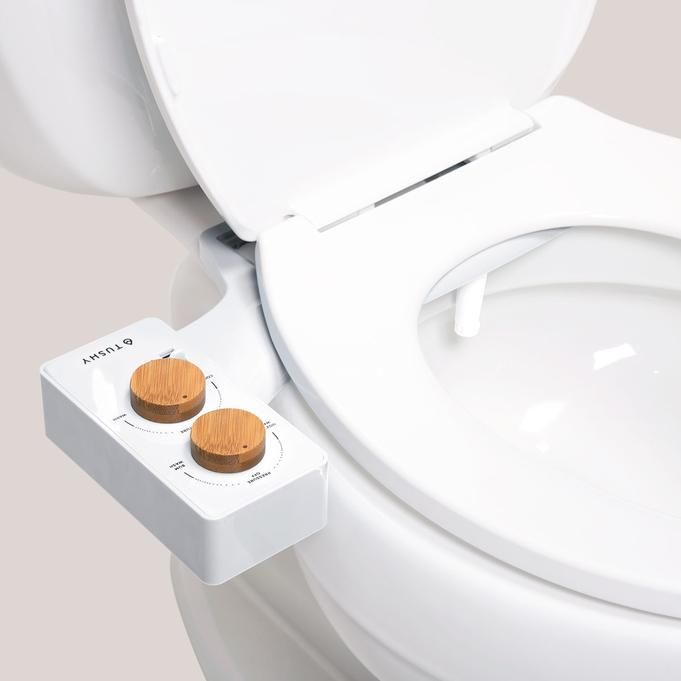 How to Install Tushy Spa Bidet
We won't go into detail because TUSHY has a full installation guide, and the bidet comes with instructions. Still, for the spa bidet, it went somewhat like this:
Turn off the water valve
To start, turn off the water supply and flush the toilet to eliminate any remaining water in the tank. Some toilets may require a seat screw cap, which can flip from the front or the back.
Next, remove the flexible steel hose using a wrench or a screwdriver, which you should keep nearby, just in case. Replace it from your toilet tank with the mega adapter, and fasten the same flexible steel.
Remove Your Existing Toilet Seat
Your Tushy spa bidet seat will be fitted where your current toilet seat is. Your original seat will have to be taken out, and the bolts and nuts holding the seat in place should be removed. For straightforward bidet seat installation, clean the seat mounting region.
Attach the Bidet Seat Mounting Plate
The black brackets should be inserted to align with the bolt holes in your toilet, and the mounting plate for the Tushy spa bidet should be placed over the bolt holes. The mounting bolts should be threaded through the brackets and then tightened. Onto this fixed plate will be mounted the bidet seat.
Install Your Tushy Spa Bidet Toilet Seat
Until you hear a click, slide the Tushy spa bidet seat onto the mounting plate. You might need to move the mounting plate to match the bidet seat with your toilet.
Connect the water supply
Remove the fill valve on your toilet's tank from the flexible water supply hose. It might drip a tiny bit. Place the bidet t-valve where the water supply hose was connected to the toilet tank. After that, attach the water supply pipe to the new t-base valves using screws.
Attach the white bidet hose's one end by screwing it to the T-side. Next, secure your bidet seat with the free end of the white bidet hose. Ensure that all connections are secure by tightening them.
Start washing
Restart your water supply and look for leaks. If you notice a leak, ensure all of your connections are securely fastened. Plug your electric Tushy spa bidet toilet seat into a grounded GFI outlet if you have one. A longer cord can be utilized if one is not already available.
You should check all the features, including the newly installed bidet seat. It might surprise you, but for the bidet to function, you must sit on the seat! A sensor in your seat is activated when skin contact occurs. This security feature prevents the bidet from spraying water and causing a mess in your bathroom.
You are now prepared to use your new bidet toilet seat if everything works. You've finished installing your Tushy spa bidet toilet seat, congrats!
Benefits of Tushy Spa Bidet
Easy to install
Installation of this bidet adapter is very simple. It fits on most common two-piece toilets just underneath the toilet seat. It effortlessly connects to the water source using almost any flexible steel hose.
Save water
In terms of ecology, 15 million trees are killed every year only to produce toilet paper. America uses 20% of the global toilet paper supply, and the average person uses one and a half rolls per week. And to make one roll, 37 gallons of water are required.
However, suppose you use a Tushy Spa bidet. In that case, you'll only need roughly 1.3 gallons of water weekly to keep yours sparkling. This is because a Tushy Spa bidet only requires an eighth of a gallon of water every use. Even better, this eco-friendly bum cleaner is made without harming any trees, and Tushy is much more accessible and environmentally friendly because it doesn't require electricity.
Better for delicate skin
The largest organ in the body, the skin, has several regular functions. But as we age, particularly when we take drugs, our skin tends to get more brittle. Skin infections are more likely to occur on older, more delicate skin that has lost its suppleness.
The skin around the vaginal and anal area can become damaged and torn from repeated rubbing and wiping with toilet paper. This risk can be removed by cleaning up with a Tushy spa bidet and drying with a soft cloth.
Tushy spa bidets are more hygienic than toilet paper
According to one study, appropriately using a Tushy Spa bidet can reduce the number of bacteria in your urine, indicating a deeper cleaning. It's more hygienic to wash after using the restroom with water and soap rather than just wiping with paper.
Must read: TUSHY Bidets
Conclusion
Tushy Spa Bidets, which are more useful than most people realize, will significantly improve your health and hygiene. Fortunately, Americans finally realize the true potential of bidets. With each day, an increasing number of locals opt for a Tushy Spa bidet. With the abovementioned installation, we are confident that you now know how to install a Tushy spa bidet.