Heated seats, automatic flushing, a warm air dryer, warm, hygienic filtered water, a night light, and remote control for adjustable options are only some of the advantages the best Japanese bidet toilets have. These smart toilets will increase your quality of life so that you'll never go back to using a regular one.
Having that many features can make the search for a smart toilet a little difficult. Therefore, we've listed some of the best brands and made a buying guide to make the whole process easier for you.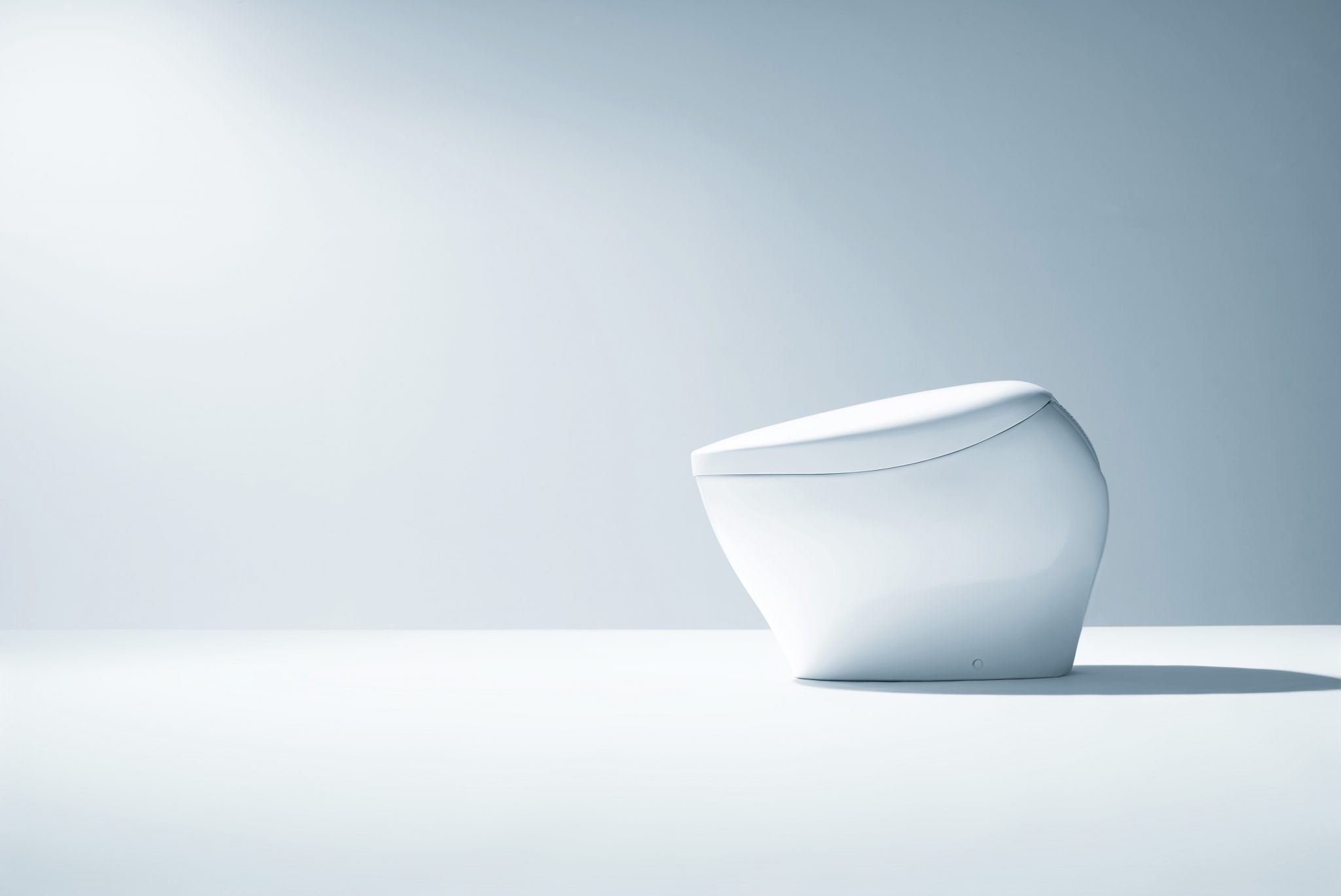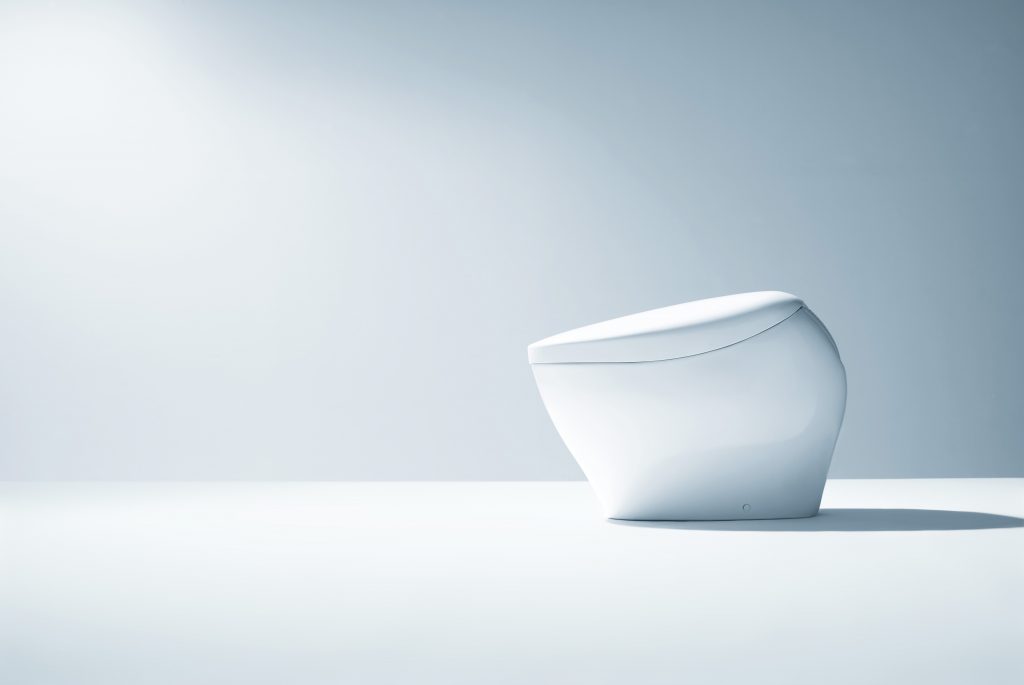 How We Made This List
We used the methodology to determine the best Japanese bidet based on actual professional and consumer feedback. We explored the web for expert advice on the best-in-class items. Then, we looked at customer reviews on sites like Amazon to see if they agreed with the experts.
Related: Best TOTO Toilets with Bidet
We can filter out any sales strategies by combining these methods, focusing only on things that are really the greatest.
We also considered a variety of additional characteristics unique to each product type for good measure. The following factors are the additional criteria that we used to rate each smart toilet:
Comfort
We considered the size and shape of the toilet as well as its material so we can be sure that you'll be comfortable when sitting on it.
Smart toilets are a bit of a pricey investment, so being uncomfortable shouldn't be an option. We mostly prefer elongated seats, but we were also aware the toilet is of the right height.
Eco-friendliness
We were looking for toilets that, at the same time, are smart and eco-friendly. They should be eco-friendly in terms of both energy and water use.
Most of the toilets we chose have tankless designs and use only the right amount of water for flashing. They should also use just the right amount of energy and not affect your power bill.
Flushing system
The idea of a smart toilet is to flush automatically by itself. Some smart toilets sense your steps and flush anytime you enter or leave the bathroom.
These kinds of toilets are the best option because you or your children will never forget to flush. It's also important for the toilet to have alternative ways of flushing, like manual or with remote control.
Cleanliness
Same as self-flushing, self-cleaning is crucial for smart toilets. Every toilet type does the self cleaning differently.
Some of them clean themselves with a wiper blade, while others have a self-cleaning spray wand and simply rinse the bowl with water. Some smart toilets can even eliminate parasites and bacteria using UV rays.
Intelligence
Besides some of the must-have features we've mentioned above, we were also looking for smart toilets that provide even more advantages.
The toilets with features like a self-opening lid, heated seat, night light, dryer, and auto-deodorization have the priority in our selection process.
Some of the toilets we've selected don't have all of these advantages in one, but they were better in other criteria.
Related: Best Bidet for Women
Value for money
Smart toilets include a lot of expensive materials and items that make them more useful and intelligent. Therefore, they don't come cheap. In addition, we avoid choosing brands that offer smart toilets for low prices.
However, we weren't aiming for the most expensive ones, but we were looking for toilets that have price appropriate for the quality. It's expected for items with more advantages and a higher price.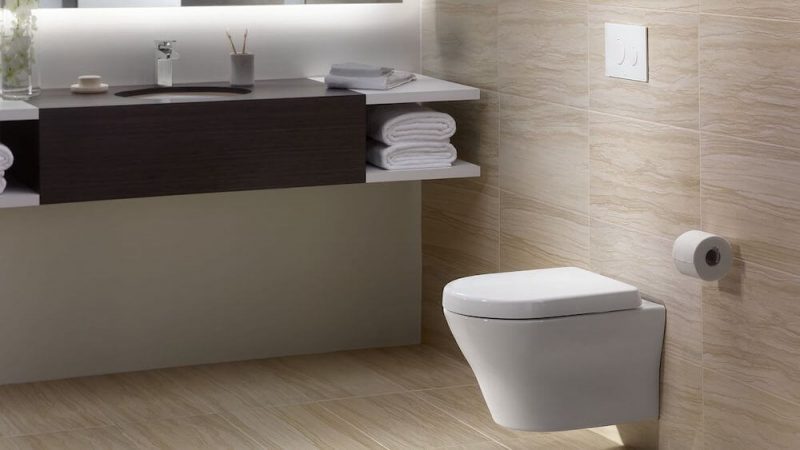 Best Japanese Bidet Toilets on the Market
Best Japanese Bidet Toilets Review
VOVO is an eco-friendly global company for household appliances that supply every customer with a premium design and healthy lifestyle.
VOVO R&D (research and development) center is made of professional engineers and designers who aim to develop the most innovative and environmentally friendly products.
The company's global network is widespread in the USA, Europe, Japan, Korea, and China. It's selected as a "Small Giant Company of Korea" and has received the "20 Million Dollars Export Tower" award as well as the "German IF Design" award.
With VOVO's multifunctional smart bidet toilets, your home bathroom will look like those in hotel rooms. They're not only just good-looking but will also make your life easier.
The company's shipping depends on your location, but for most countries, it's free. Once you subscribe to its official website, you'll get a coupon with 7% off.
Since VOVO wants to provide its customers with the best possible customer service and support, it offers a 30 days return policy. You can e-mail them, and they'll guide you through the whole process.
Features
Wide and comfortable seat
This smart bidet toilet is made entirely of stainless steel, and its dimensions are 28.3 x 16.1 x 21 inches (LxWxH). With the purpose of providing maximum comfort to the users, this item is designed with a 4 inches wide seat.
Auto flushing and deodorization
The toilet has a smart seat sensor that determines between small and large flush and provides hands-free operation. It's straightly connected to the pipe to provide clean operation and direct water supply.
So, a tornado washes deeply and cleans the bowl without using any stale water. The toilet also has automatic deodorization so it can remove unpleasant odors.
Warm water and air dryer
The toilet's hybrid water heating system warms up the water and provides 3 different adjustable temperatures. It also has a built-in air dryer.
The remote controller that comes together with the item will help you easily choose between a full or small flusher, posterior, and feminine function.
Heated seat and UV-led sterilization
Using the wireless remote controller, you can adjust the heated seat to 3 different temperatures. You can turn it on and off, but you can also set the power save mode through the product's main body LED display.
The toilet's built-in UV sterilizer cleans the spout after every use. With this feature, you can be confident that your bathroom is free from germs.
Eco-friendly design
Having water-saving and power-save properties makes this household item economical and eco-friendly. Using this toilet will also reduce toilet paper usage, which is also beneficial.
WOODBRIDGE is a relatively young company that has been around since 2005. This California-located company has actively worked manufacturing and distributing top-quality kitchen and bathroom products. Its goal is to develop new products that will stay ahead of its competitors and accommodate the customers' needs.
Nowadays, WOODBRIDGE products are gaining popularity because of their highly efficient and excellent designs. The company offers both luxurious and mid-price toilets with durable single and dual flush appliances. They also provide a warranty for all of their products.
In addition, if you're looking for a luxurious smart bidet toilet, WOODBRIDGE is one of the names you should consider.
WOODBRIDGE ships anywhere in the US to both commercial and residential addresses. It requires 3-5 days for them to pull the products from stock and prepare the shipment.
If you're not satisfied with the purchase for any reason, you can simply return it within 14 days, and they will refund your money. But, remember that the product should be in its original condition along with all of its accessories.
Features
Auto open and close lid
The toilet has a foot sensor zone that makes the lid and seat automatically open/close. The cover will automatically open when detecting you're entering the bathroom. And it will close after you leave. The toilet seat also raises when men urinate and fall afterward.
Automatic dual flush
The foot sensor also triggers the automatic flushing after 3 minutes of the department, which makes this toilet a totally hands-free gadget. After you stand up, it will activate its self-cleaning spray wand, followed by a powerful flush.
This is especially practical if you have small children who often forget to flush the toilet. And in a case when the power is out, you can manually flush with the button on the item's side body.
Instant warming comfort
WOODBRIDGE smart bidet toilet has a heated seat with an exceptional design. Its adjustable temperature settings provide maximum comfort. With this feature, you won't feel uncomfortable anymore; it will keep you warm and cozy during the winter seasons.
Auto deodorization
This toilet can eliminate hazardous air pollutants and convert pollutants into harmless water and carbon dioxide with a lightless catalyst.
It can generate a catalytic reaction under lightless conditions to achieve deodorization and air purification at the source. When likened to activated carbon, it makes the air fresher.
Intelligent night light
The toilet has a cool blue light inside the bowl to serve as a night light. This way, you won't have to turn on the light when you want to go to the bathroom in the middle of the night.
EPLO is the foundation of good health; it offers a variety of bidet solutions that provide a hygienic clean you didn't know you needed.
Whether you desire the comfort and mobility of a bidet or a fully working smart bidet toilet seat, they have you covered. Heated seats, endless warm water washes, and a warm air dryer are all available with their luxury range of bidets.
EPLO smart bidet toilets are all-in-one bidet and toilet gadgets with combined toilet and electric bidet functions. Replace your home toilet with one of these bidet toilets, and you'll get а revolutionary bathroom experience with their luxurious features such as self-rising lids and auto-flush.
The company ships from the US within 4-6 business days, and shipping to some countries is free. EPLO also occasionally gives discounts that you can receive by ordering online. In case you don't like the item you can contact them and they will offer a refund for the unused product.
Features
Tankless one-piece toilet
This electric toilet has a tankless and ultra-thin design with a simple but modern style. This luxurious smart bidet is made of high-quality ceramic material and has a wireless remote. It also includes a soft self-opening and a LED night light.
Automatic flushing
With this smart bidet toilet, you can enjoy a totally hands-free operation. It has automatic off-seat and foot-sensing flushing, but you can also control the flushing with the side button and the remote control. Its dual flush technology will activate two siphonic flushes and double-cleansing.
Adjustable temperature
EPLO smart bidet toilet has an instant heating property that provides a heated seat, warm water, and a warm air dryer. For the most intimate care during the cold winter days, this product has 6 levels of temperature adjustment.
It also provides multi-mode washing. You can select feminine wash, mobile wash, nozzle self-cleaning, and more.
Low-pressure starting technology
The toilet has pioneering low-pressure starting technology. There is a built-in low-pressure starting technology in the toilet, which is suitable for relatively low residential water pressure. It solves the problem that the pressure flushing toilet doesn't work under low water pressure.
Air purification
The super adsorption force of the diatom can adsorb not only odorous particles but also convert harmful particles into oxygen particles, creating an oxygen-rich space and keeping a fresh bathroom environment all the time.
In 2005, partners Joel Hartman and Joseph Ostreicher created Fine Fixtures to fulfill some shortcomings in the interior design marketplace.
The company has resulted in rising and compelling needs in the interior design world for a cost-effective choice oriented toward more design-intended clients.
Over the last decade, they've carved out a significant portion of the fixtures industry, appealing to consumers who value both stunning design and a reasonable deal. Their design team devotes their hearts and minds to crafting design elements that appeal to a wide spectrum of high-end preferences.
You'll find things that speak to your lifestyle no matter your aesthetics, from subtle luxury to abundantly luxurious to ultra-modern and streamlined.
Shipping is free inside the continental United States on orders over $1,500.00. You can return the product within 45 days from the invoice date; after this period, the company doesn't accept any refunds.
Items must be in resalable condition and have their original, undamaged packing. Installed or modified products, as well as special order items, are not returnable. After 7 days, you will receive a 20% restocking fee on products returned.
Features
Auto open and close seat
This smart bidet toilet has an automatic opening and closing lid, which is sensor-controlled. The sensor can register you when you enter or leave the bathroom, and depending on that, it opens or closes.
Heated seat
What can make the seat more comfortable during the winter than self-heating? It has 6 adjustment levels: 30℃, 32℃, 34℃, 36℃, and 38℃. Choose the most suitable one for you and enjoy the comforting warm seat.
Warm air dryer
The toilet provides warm air drying with adjustable temperatures. It also has a self-cleaning wand. Before and after each use of the toilet, the wand is cleaned. This way, you don't have to worry about the germs in your bathroom.
Adjustable water temperature and pressure
Fine fixtures smart toilets allow you to select between 6 different water temperature adjustments and 5 different water pressure levels. Along with this feature come the rear and front soft cleanse.
Wave dual flush
The toilet also has a superior flushing technology that allows you to choose between 0.9 and 1.28-gallon flush. Moreover, this product is compliant with the "Americans with Disabilities Act" accessibility guidelines.
ANZZI manufactures a wide range of home hardware and fixtures with world-class craftsmanship.
ANZZI is dedicated to the finest standards of artisan design, as proven by the long-term durability of their goods. They produce a wide range of products in various designs, shapes, and sizes.
The company uses only the highest-quality materials for their products, understanding that each one must live up to our reputation for design perfection.
ANZZI is known for producing high-end luxury kitchen and bath faucets, shower systems, and bathtubs that are truly works of art. They feature one-of-a-kind collections developed by some of the industry's most well-known designers.
Shipping costs depend on your location, so you can contact customer service and ask them to give you additional information.
The company does everything to make the returning process fast and simple. If you contact them within 90 days of shipment and if the item is in original condition, you can contact them and return the purchase for a refund or replacement. You can receive shipping charges and a 15% restocking for your return.
Features
Adjustable bidet
Envo aura is adjustable to your preference. You can adjust the dryer, water temperature, and pressure to suit your needs and be more comfortable for you.
The bidet's spray nozzle moves back and forth, as well as front to rear for complete cleaning. It also has three spray modes: weak for child wash, strong for lady care wash, and strong wash.
Auto flush
This smart toilet has convenient 4-way flushing. It can be controlled automatically, manually, or with remote control. But, it also has an option for food sensor flush, which will detect your steps and flush anytime you enter and leave the bathroom.
Heated seat
The toilet seat has a built-in warmer, so you can forget about sitting in a cold sweat on cold winter days.
The item is made with super-sanitary and nano-antibacterial materials, which regulates the germ level in your bathroom. Since it has anti-odor properties, this smart toilet will mask any odors by itself.
Remote control
These smart toilet features are even better when you can control them remotely. The toilet has an easy-to-use remote control that will make everything easier for you.
You can also control the nightlight, which allows you to see and use the toilet in the dark without turning on the bathroom light.
Energy efficient
This smart toilet is eco-friendly too. It won't affect your bills because it uses minimal electricity. It also contains an emergency battery backup system, so you can use it even in situations when the power is out.
Besides the electricity, the toilet also saves water. It has an efficient tankless design, so it uses water only as much as you need.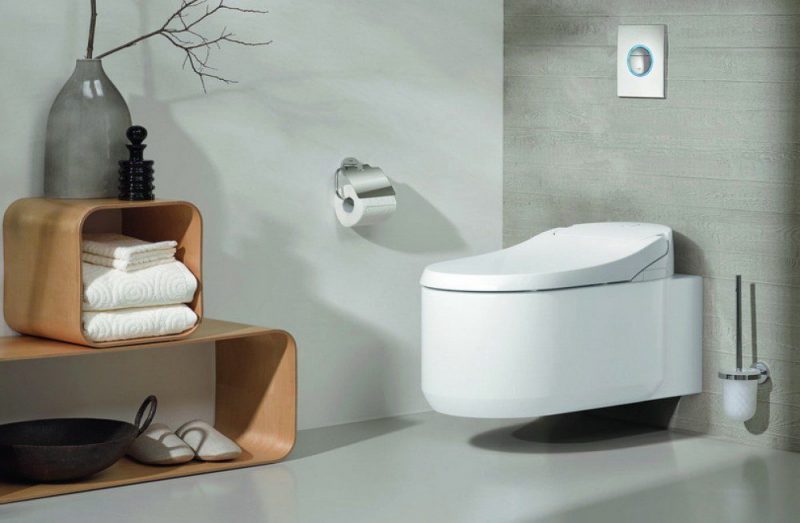 Factors to Consider Before Buying a Japanese Bidet
Shape and size
Both the inside and outside of a smart toilet are important. These toilets are available in a variety of sizes and shapes. You can choose between the more elegant models with a 28-inch or larger bowl and the smaller, more inexpensive models.
There are two types of smart toilet shapes available on the market: traditional and unconventional designs. The traditional components usually fit the amount of room you have; however, the unconventional/large-build ones are more comfortable.
Self-cleaning
What is the purpose of a smart toilet if you have to perform all of the manual cleaning tasks? Therefore, you should always check this characteristic first when looking for a smart toilet.
Features like the self-cleaning nozzle have become synonymous with smart toilets. They use these cleaning nozzles/wands to ensure that they are sanitized. The nozzles/wands are free of hazardous microorganisms thanks to electrolyzed water and UV light, keeping you safe.
Again, don't settle for less expensive products because some of them use tap water, which may not be as sanitary.
Remote controls
Remote controls provide you the flexibility to run your business without putting too much effort into it. Depending on your chosen equipment, you can find a sophisticated or simple remote system. It's even better to access the controls via a phone application.
The remote may stop working, forcing you to rely on the control panel. Therefore, look for devices having an LCD control screen so that you can easily engage them.
Heated seat
This feature is quite popular since it provides an inexplicable amount of comfort. Depending on your preferences, you can choose between simple heating seats and a wider range of temperature options.
If there is a remote control, it shouldn't be too difficult. Some types allow you to customize two-person heat settings, so buy a toilet based on your preferences.
Deodorizing and drying
These are minor functions that make a huge difference in the user experience. It is preferable to purchase a model that allows you to adjust the drying function's temperature for faster or slower drying times.
The deodorizing feature saves you of discomfiture, especially if someone else is using the spot next to you. Smart toilets have the ability to filter and replace the bad smell with more pleasant aromas all the time.
Lid sensor
The good thing about toilets is that they have built-in sensors that keep everything running correctly.
Nowadays, it is simple to find a model with an automated lid. When you approach or leave the toilet, the lid detects your movement and decides how to respond.
Automatic flushing
You can forget to flush because you're in a rush or because you're sick. Toilets with an auto-flush feature are a wonderful choice if you have a forgetful mind.
When you get out of the seat, the toilet detects your movement and activates a timer that automates the flushing procedure. This feature ensures that the bowl is always clean and ready for use.
Night light
When you're sleepy at night and need to use the restroom, a little light goes a long way. Many of the newer models include a nightlight that can be turned on and off using the remote control.
There are even ones that turn on automatically if it gets too dark, ensuring you don't run into anything.
Warranty
Smart toilets are no exception to the rule that things with warranties make us feel comfortable. If the toilet you want has a short warranty, you may be able to extend it if the terms and conditions allow it. Compared to units purchased for domestic usage, commercial units have a shorter warranty.
Ensure the company you buy from has exceptional customer care, whether you obtain a 10-year or 1-year guarantee.
Related: Best Bidet With Remote Control
Frequently Asked Questions
Do all smart toilets use electricity?
Like any other smart equipment, smart toilets require electricity to run automatic features such as heating and flushing. Either batteries or household electricity can power the smart toilet. You usually don't have a choice because most products rely solely on batteries.
Additionally, you'll need to take a look at your current facilities before making a purchase. If you don't want to change anything and don't have a socket in your bathroom, go for a battery-powered toilet. You don't want to order a toilet with a power cord just to discover you don't have anywhere to plug it in.
However, if you hire a competent electrician, you can easily install a new outlet in your bathroom. If you decide to add a new outlet, seek advice from a professional. Also, think about how your bathroom is laid out, so the power plug doesn't become wet.
Do I need to call a specialist, or can I install a smart toilet by myself?
That is entirely dependent on your ability to install stuff. Most toilets have standardized connections, so the plumbing shouldn't be a problem. The problem could be related to the electrical socket that is required for the toilet to function.
Calling a professional for safe electrical wiring is the only way to go. But, if you're familiar with plumbing and electrical work, it shouldn't be an issue.
How often do I need to change the LED light on the smart toilet?
Even though LED lights are renowned for lasting a long time, they eventually need to be changed. This is entirely dependent on the toilet's design. Some manufacturers offer new lights, while others leave it up to you.
Conclusion
For the past few years, nearly 80% of Japanese households have been equipped with smart toilets, but nowadays, these toilets are not rare in other countries too. Since they have many benefits in making life easier, every day they become more and more popular.
If you've already got an idea of which advantages you prefer in the smart toilet and find one that meets your needs, don't hesitate to order it. You will not regret it, no matter which one you choose from our best Japanese bidet toilet article.
Al least, all of them offer a money-back guarantee, so if you're not totally satisfied with the purchase, you can return the product.