It might be challenging to decide whether to buy a new toilet. You should think about the toilet's power and hygienic qualities in addition to its aesthetic appeal. The Toto Carlyle II stands out from the competition when it comes to updating your toilet despite the wide range of options available.
It is, in fact, one of TOTO's strongest and most effective toilets. All the features of a high-end toilet are offered by this one, and it silently transports them to your bathroom. In this article, we have a Toto Carlyle II review for you.
With no further ado, let's get started!
TOTO Brand Overview
The goods from this toilet brand are among the best and offer a nice feel. Toto toilets are made to provide the highest level of comfort and quality. When it comes to toilets, we all know that it should be a one-time investment, but if you choose low-quality. However, if you use inexpensive designs, you must constantly change them.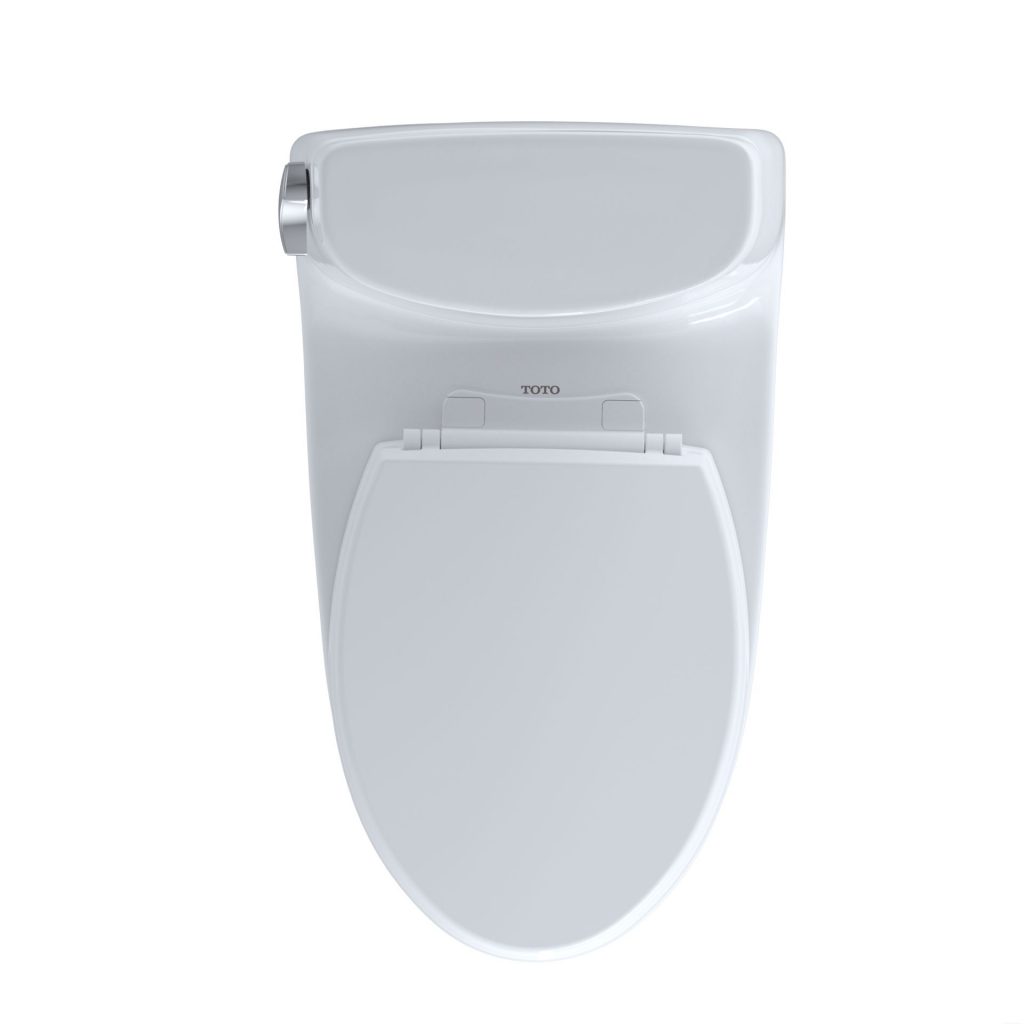 Toto toilets are designed to provide the finest experience possible, allowing you to use the restroom without having to deal with unpleasant odors or inconveniences. Toto toilets use a lot of technology, which is what makes them superior to other brands.
In addition to being stylish and comfortable, these Toto toilets flush with less water than conventional toilets. We adore how these Toto toilets are designed to provide a practical and transformative experience. So, today, we'll compare two of Toto's top offerings.
A one-piece toilet with an expanded bowl is the TOTO Carlyle II. The Tornado flushing technology gives it a strong flush. The skirted design of the Carlyle II is one of its greatest qualities. This feature hides the trapway and makes it simpler to clean the toilet. The toilet looks more upscale thanks to its smooth sides.
The Carlyle II is a fantastic choice for customers who care about the environment because it complies with ADA guidelines and the EPA WaterSense program. Additionally, it has received certification from CALGreen and CEC in California. The toilet comes with a TOTO SoftClose seat for your comfort, and the left-hand chrome trip lever is simple to use.
Does feces-related debris build up in the toilet bowl? Choose a toilet with smooth Cefiontect ceramic, which makes it more difficult for dirt and other residues to adhere to the bowl, like the Toto Carlyle II. Its tornado-like power flushing of 1.28 gallons per flush and centrifugal washing makes it a reliable bathroom companion.
Additionally, this toilet is elongated and packaged as a single unit, making it simple to handle and install. One of our finest picks for the best toilet is also one that has a soft seat cover that doesn't bang against the toilet.
TOTO Carlyle II Features
It might be challenging to know where to begin when looking for the ideal toilet. It might be challenging to choose the brand and model that is best for you with so many different options.
We'll make it easier by highlighting some of the essential qualities of the TOTO Carlyle II and outlining the reasons why so many people adore it. The TOTO Carlyle II might end up being your finest option if you're in the market for a new toilet for your bathroom.
Efficiency
One of the most effective toilets we've tested, it uses just a little bit more than 1 gallon per flush to completely clean the toilet bowl. Surprisingly, its huge power has little effect on how quiet it operates. It works effectively and quietly at the same time.
Regardless of the size of modern bathrooms, Toto has done a wonderful job of designing a toilet that can fit into the available area. The Toto Carlyle II has a stylish, small footprint that blends well with any environment.
As with every product, this toilet has its highs and lows. Let's examine some of Toto Carlyle II's features and characteristics in more detail.
Design
When designing the Carlyle II toilet, Toto exercised a great deal of creative flexibility. It has a long, skirted style that gives the impression that it is an expensive piece of bathroom hardware. Given the apertures from which the water enters the bowl from the tank, some people could find it a little difficult to scrub. However, it does have a sleek appearance.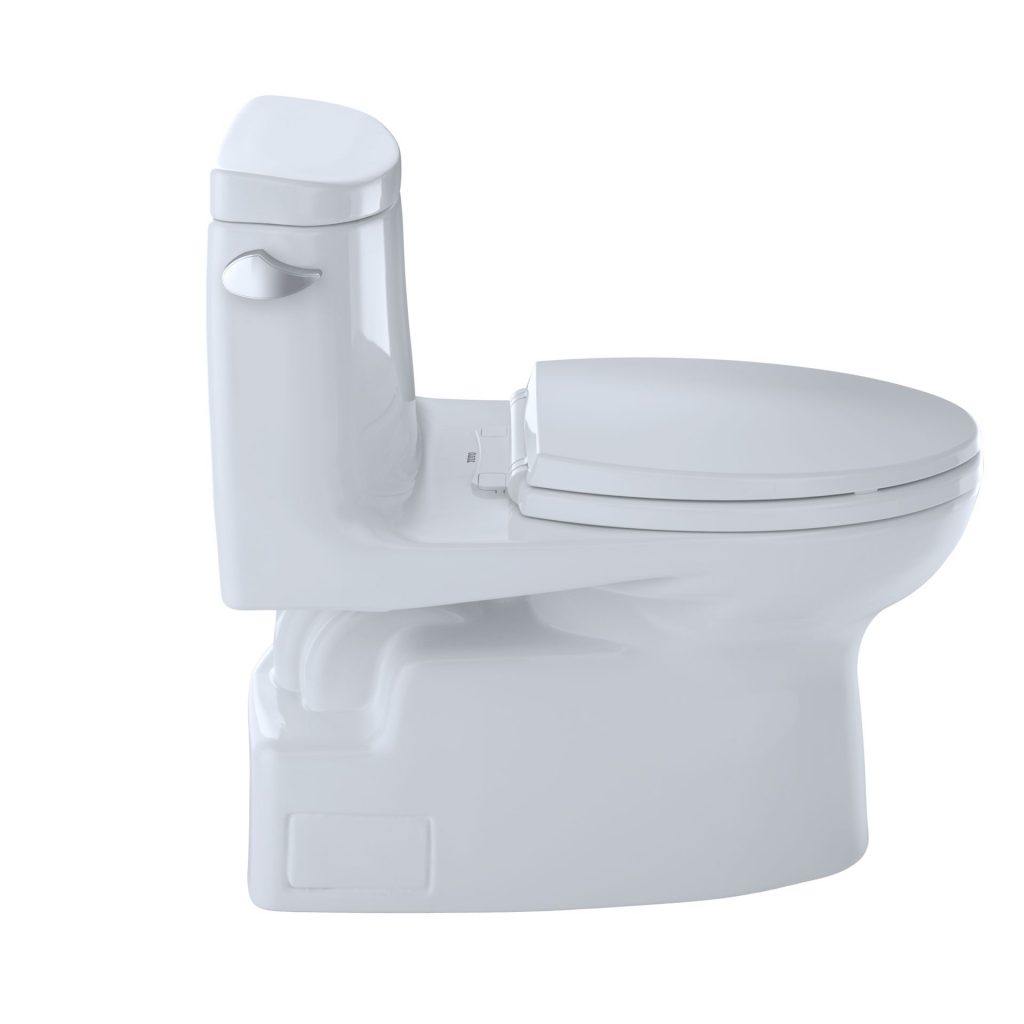 The flushing mechanism on this toilet is its best feature. It is not only incredibly effective, but it also uses less than 1.5 gallons of water to operate. It uses a double cyclone mechanism, similar to a whirlpool maker, to quickly remove everything from the bowl.
Shape of bowl
The Toto Carlyle II's bowl has a somewhat condensed shape, although it blends in with the product's general appearance. Concerning distributing water, it is made to be as effective as feasible.
Due to its tiny shape, it can be a little challenging to scrub, but it boasts an ever-clean design that prevents the buildup of residue even after months of use. The toilet's bowl design prevents dust buildup while allowing a free flow of water, albeit being a little challenging to brush.
The Toto Carlyle II requires little maintenance, and even when you do, there shouldn't be any residue left on the bowl due to the smooth design. This toilet has a sophisticated flushing system that complements its design. A tiny amount of water is utilized for each flush because of the shape's ability to direct water flow where it is needed.
Toilet height
The Universal height version of this toilet is available in only one elevation level. It is a common height for toilets, so any owner should find it comfortable to use. Your feet should be able to rest on the floor and not hang when using the toilet at this height.
If you're not particularly tall, this product's height shouldn't be an issue for you. However, if you are shorter than 5 feet, you might want to think about another choice because your feet will almost certainly not be able to touch the ground.
Your purchase comes with the seat itself (if you buy the toilet directly from the manufacturer). It's soft and incredibly comfy, and when you close it after using it, there are no loud slams to be heard.
The flushing method
The construction of this item is based on an effective flushing mechanism. The trapway can efficiently transport residue without consuming a lot of water, allowing it to flush with between 1 and 1.3 liters of water each time.
The toilet's water channels are strategically placed inside the bowl to maximize flush effectiveness. The siphon design is also quite well executed. It controls the water flow and prevents the tank from overflowing.
One of the best flushing systems available is the system, which the manufacturer refers to as the Tornado Flushing system. The Toto Carlyle II is in compliance with the EPA's water-saving regulations thanks to its incorporation into this toilet.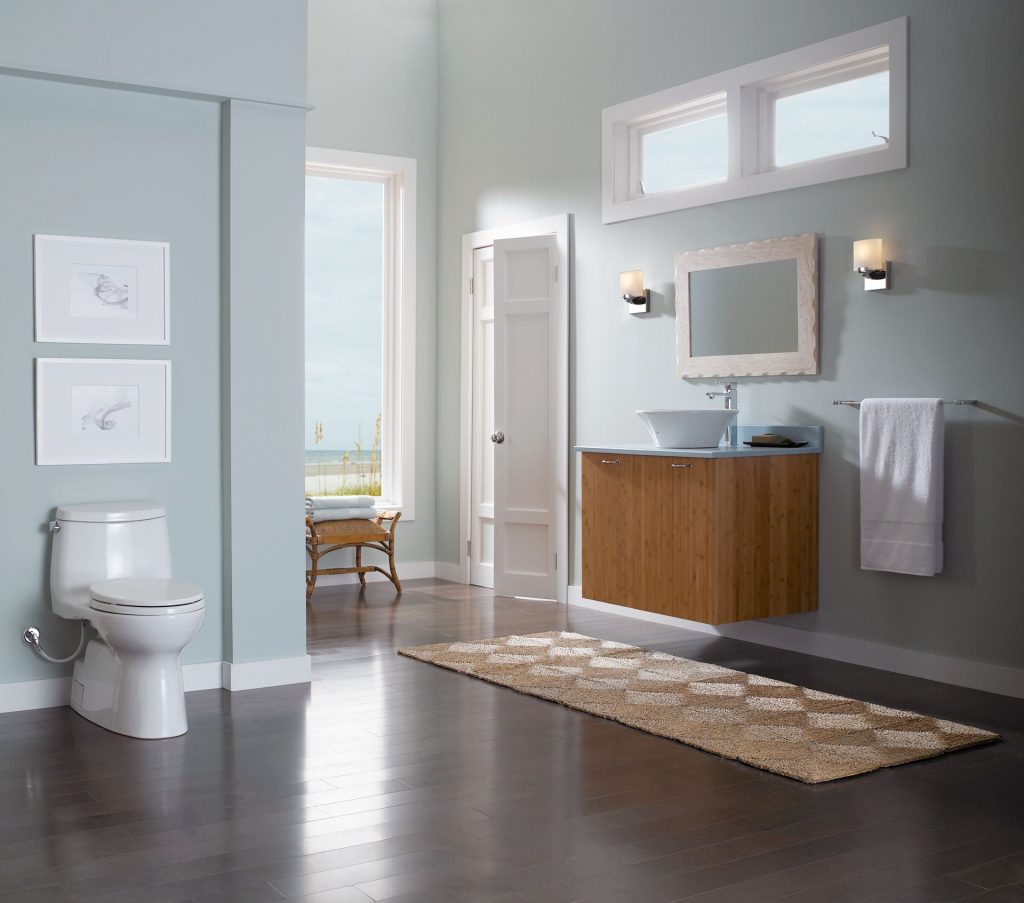 TOTO Benefits
Saves Water
For those who care about the environment, the Carlyle II is a fantastic option. One flush with the high-efficiency Tornado flushing system only uses 1.28 gallons (GPF). You can reduce your monthly bill and water usage by doing this.
EPA WaterSense certification confirms that the Carlyle II satisfies strict requirements for water conservation. The Carlyle II is the perfect option if you're seeking an effective toilet that can lessen your carbon footprint.
An appropriate seat height
The Carlyle II's seat height is a comfortable 17 inches. Users can now sit down and stand up with extreme ease thanks to this.
Comfortable seat
A TOTO SoftClose seat is included with the Carlyle II. By preventing the seat from slamming shut, this function makes it quiet and gentle. A slow-close lid is another feature of the TOTO SoftClose seat that guards against finger pinching.
Skirted style
The skirted shape of the Carlyle II hides the trapway and makes cleaning the toilet simpler. The toilet looks more upscale thanks to its smooth sides.
How Does It Work
Now that we are familiar with Carlyle II's appearance, how does it function? Well, the Carlyle II lives up to TOTO's reputation for producing strong, effective toilets.
Each flush released by TOTO's Tornado Flushing System swirls and covers every square inch of the bowl. The rimless bowl is one feature of this flushing system that we truly appreciate. Two holes allow water to exit, creating a strong centrifugal flush that completely rinses and cleans the entire bowl.
The rim of a regular toilet lowers water into the bowl. Over time, the rim quickly accumulates mud and filth and loses its aesthetic appeal. But in addition to looking fantastic, this smooth rim design will also be much simpler to clean and maintain.
We shouldn't forget about the CEFIONTECT glazing finish from TOTO when we talk about easier cleaning. By preventing dirt and debris from adhering to the bowl, CEFIONTECT helps keep it spotless for longer. Additionally, you won't need to use harsh chemicals to maintain the cleanliness of the toilet bowl if it has this glaze finish.
The WaterSense Certified Carlyle II toilet uses just 1.28 gallons of water every flush. Toilets must use less than 1.6 GPF to be WaterSense Certified. When compared to a 1.6 GPF model, the Carlyle II toilet consumes 20% less water per flush.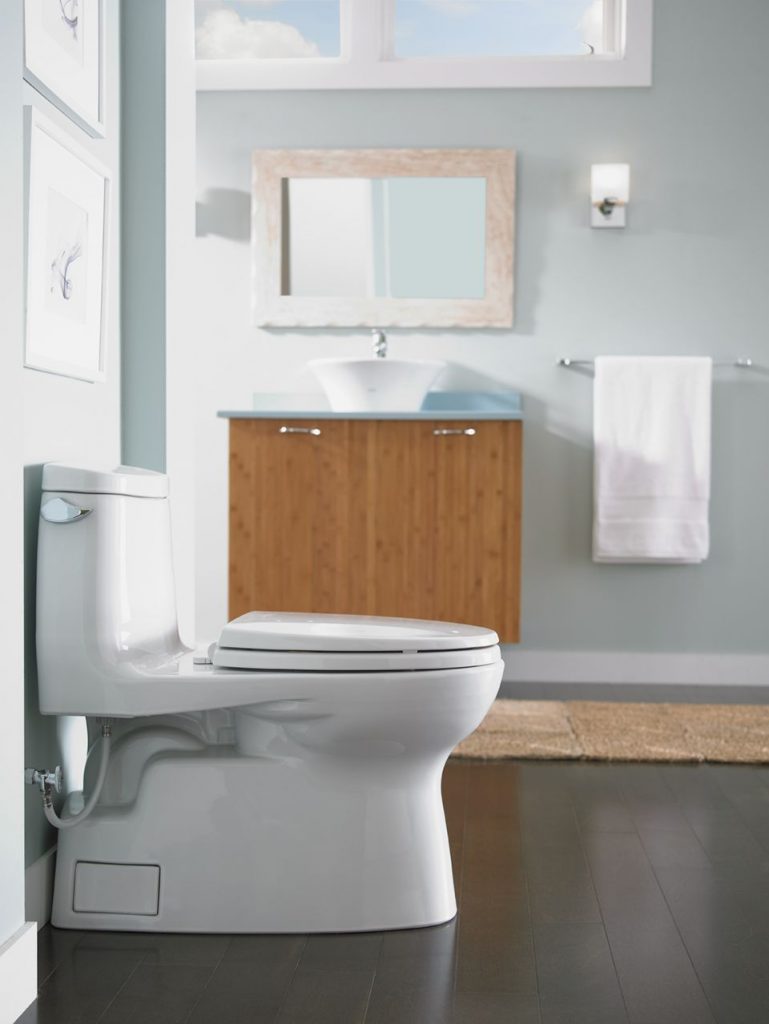 TOTO Carlyle II Installation
As most pieces are pre-assembled, the Toto Carlyle II has an easy-to-install system that only requires assembly and setup. Whatever the case, it's not as simple as it sounds. You must install everything flawlessly if you want the toilet to function as described.
If you're unsure of how to perform something, we advise contacting an expert. Remember that for this installation, you might need to relocate your water lines. If you employ a plumber, the setup fee could be extremely expensive.
TOTO Carlyle II Warranty
There is a one-year limited warranty included with the Toto Carlyle II. You won't likely use it, even though its length doesn't provide you as much confidence as a 10-year warranty would. The flushing system on the Toto Carlyle II should continue to function well for many years because it is built to last.
Customer Experience
We looked up reviews of the Toto Carlyle II on the internet to see what other customers had to say about it, and this is what we discovered.
Many individuals mention how much they enjoy the cost of Toto toilets
Many people remark on how gorgeous it is
The high seat is popular with most people, although some people complained that it was too high for kids
Some folks were irritated that they couldn't clean the toilet bowl with powerful chemicals, especially because hard water deposits were present
A few people criticized the toilet seat for being weak and inexpensive
Several consumers mentioned that it requires multiple flushes to empty the bowl.
Conclusion
This is it! This was the TOTO Carlyle II review for you. The Toto Carlyle II is a fantastic option for the majority of families thanks to its high, comfy seat and extreme water-saving features. Even in comparison to other brands of water-saving toilets, the toilet will pay for itself.
It may take some getting used to because the glaze is both helpful and rather sensitive, but once you do, cleaning with dish soap and a soft cloth is quick, simple, and needs very little upkeep.
We hope you've enjoyed reading our in-depth review of the Toto Carlyle II and have made the decision to give it a try at home.