Let's face it, most of us aren't willing to spend much money on a toilet when it comes to a bathroom remodel. That's why we have found the best toilet under $300 and compiled a list for you to choose the top one.
The first cost-cutting rule is choosing a floor-standing option rather than a more expensive wall-mounted option. The second criterion is to stick with the classic brands recommended in this article.
These toilets are designed to be functional, efficient, and fashionable. They also allow you to do your thing easily and without requiring routine maintenance. All of these are fantastic and include all the required features. So, let's read the article to learn more about these toilets with the best value.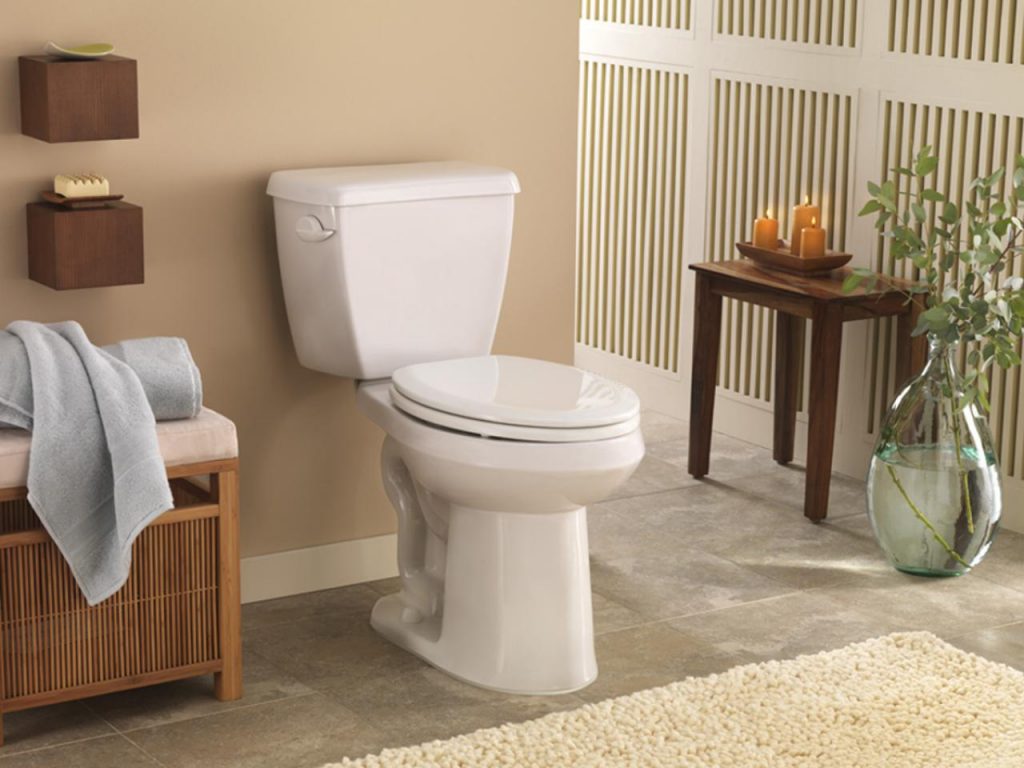 How We Made the List
Toilet bowl shape
It's not a big concern, but if you're tight on space, a round bowl toilet is preferred to elongated models because they're shorter. However, if you have a very tiny space, you might want to choose a toilet that is placed on the wall.
The tank remains concealed behind the wall when this option is selected. Installation is more complex and costly, even though they are more expensive. As a result, it's not a good idea to use it in low-cost toilets.
Elongated bowls have a more oval shape and are said to be more comfortable to sit on. That is why we considered this factor and our range includes elongated, round toilets, depending on your demands both are ideal.
Toilet cleaning
We considered this factor an important one. Keeping the toilet clean and odor-free is a challenge. You must wash it with various cleaning chemicals regularly to achieve this. You won't have to work as hard on this problem if you obtain a toilet with a shiny surface or a self-cleaning option.
Most of the toilets on our list have a self-cleaning function and a shiny toilet bowl surface. It will also assist you in maintaining regular toilet hygiene.
Build material
We went for a toilet that is made of durable and long-lasting materials. We decided to go with a toilet constructed of vitreous china because it is durable and easy to clean.
Ceramic toilets have also been recommended on this list. They are pretty easy to clean. If you need a portable toilet, choose one made of high-quality plastic with an antimicrobial surface.
Noise levels
No one wants a noisy toilet in their bathroom because it is both annoying and inconvenient. So, before compiling this list, we double-checked that it flushes quietly or produces as little noise as possible.
Typically, the noise is caused by inadequate water flow in the bowl. As a result, if your toilet is noisy, it could be a symptom of bad design.
Additionally, we researched a soft-closing toilet seat because a hard-closing toilet seat can slam into the toilet, which is quite noisy.
Best Toilets Under $300
Best Toilets Under $300 Review
The Swiss Madison is a fantastic value-for-money alternative. It saves you money both at the time of purchase and in the long term.
This toilet is one of the most water-efficient on the market, with a partial flush of 0.8 GPF and a full flush of 1.28 GPF.
Compared to a regular 1.6 GPF flush, this partial flush uses half the water of traditional toilet flush systems.
We also like that the partial and complete flush options are proportionate; having two 0.8 and 1.6 flush options is a tad excessive, so we like that a full flush is also water-saving.
Of course, it won't flush as effectively as some other toilets. Most customers have been impressed by the silent strength of Swiss Madison's Tornado flush system.
The toilet seat is also designed to be pleasant and simple to use. Thanks to the trap ways' smooth, skirted design, no dirt will be caught around the edges and corners.
Also, the soft closing toilet seat is detachable for increased convenience due to its quick-release matte chrome hinges. So, if you wish to clean the toilet by yourself, you should be able to do so without difficulty.
Features
For such a gorgeous toilet, the price is staggering. And, most of all, it's a hit with everyone. It is, in fact, one of Amazon's most popular and best-selling toilets.
In terms of comfort, an expanded toilet seat is necessary for a pleasant bathroom experience. The 18-inch seat height is slightly higher than other toilet manufacturers' offerings, making a little but perceptible difference. This model is ideal for taller persons who have difficulty getting up or sitting on regular toilets due to its height. It's also great for people who are elderly or disabled.
The ease of installation is another crucial point to consider when buying a toilet. Some models will require the assistance of a plumber to install. With the Swiss Madison Voltaire, however, this is not the case. The product comes with a five-step installation guide that doesn't require a high level of plumbing knowledge.
After all, we spend a lot of time on the toilet, so it's crucial to be comfortable. The toilet's distinctive bowl design makes cleaning a breeze. A one-year warranty is included with this toilet.
Most of the greatest toilets have a two-piece design with a separate water tank and bowl. What two-piece toilets may lack (but should not) is a feeling of modern style.
The TOTO Drake toilet is an excellent example of a two-piece toilet that can equal any one-piece toilet in terms of aesthetics. It also has a slew of other advantages.
The TOTO Drake has an enlarged bowl, making it more comfortable. This gives you more seating area – it could be as little as two inches, but even two inches counts for the most fantastic toilet bowls.
The seat height of the TOTO Drake is approximately 30.13 inches. This seat can also accommodate those who are taller than average.
The strong self-cleaning flush maintains the toilet free of stains and filth for a long time, minimizing the need for frequent cleaning. In addition, the toilet is entirely smooth, with no crevices or corners to accumulate dirt or cause leaks.
As a result, compared to traditional toilets, such qualities make them comparatively easy to maintain. It is also durable and may be utilized in home and business settings.
Features
The quick flush of the TOTO Drake toilet is a unique feature. This is feasible thanks to the three-inch flush valve on this low-cost toilet. The typical valve has a diameter of two inches.
When you look at the price of the toilet, you'll see why it's on our list of the best toilets under $300. It has all of the advantages that a two-piece toilet can provide. However, before buying a TOTO Drake toilet, remember that it does not come with a toilet seat.
The TOTO Drake boasts a sleek, low-profile design that works well in modern and traditional toilets. The national standard for water usage is 1.6 gallons per flush, and the TOTO Drake uses precisely that amount.
The rim has no perforations, which makes it stand out. Unlike conventional toilets, you can effortlessly clean every corner and cranny. The flushing technology ensures that every flush is powerful enough to clean the entire bowl by generating 360 degrees of cleaning power that reaches every location.
CEFIONTECT ceramic glaze reduces waste adhesion to porous ceramic surfaces.
The Toto Drake Elongated Toilet is the third premium toilet on our list, with a unique Cefiontect Glaze that prevents things from sticking to it and makes cleaning a breeze.
Cefiontect, combined with Tornado Flush, helps minimize the frequency of toilet cleanings while reducing the amount of water, harsh chemicals, and cleaning time.
The TOTO features a left-hand chrome trip lever on this model. The Drake bowl and tank combination includes toilet bolt caps, a tank-to-bowl gasket, and tank-to-bowl hardware.
It saves water because it only uses 1.28 gallons per flush. With the attached soft-close seat, the toilet sits 14.94 inches from the floor and weighs roughly 89 pounds.
For one year from the date of purchase, Toto warranties its vitreous China products to be free of defects in materials and quality when properly installed and serviced under regular use.
This limited warranty applies solely to the product's original purchaser and is not transferable to any other person, including but not limited to any subsequent purchaser or owner.
Their customer service professionals are available to assist you with any queries about your purchase or other items for sale.
Features
TORNADO FLUSH washes the bowl surface thoroughly by swirling water in a circular pattern. Cefiontect is an ultra-smooth coating that prevents waste from adhering to the surface, allowing it to be easily washed away.
The bowl's form is also enlarged, allowing for more effortless water flow and a deeper clean. It also features a universal height, making it suitable for persons of different ages and sizes.
The Drake's 1.6 gallon per flush allows you to save water without sacrificing performance. The Drake has a three-inch wide flush valve and a siphon jet bowl that allows you to flush everything in one go.
Flushing also generates an efficient barrier that removes waste and keeps the toilet cleaner for longer, requiring fewer chemical cleaners. This ceramic glaze also has fewer microscopic holes, which can hide waste and make it more difficult to clean the inside of the toilet.
This toilet also features a slow-close lid, which is a nice feature. This mechanism ensures that if you close the lid too quickly, it won't crash down on the bowl and will gradually drop itself.
The American Standard 288DA.114.020 is a standard-sized toilet with a 12-inch bowl. This implies that it doesn't take much room to set up and use. It also has a universal height, implying that almost everyone may use it.
Instead of the typical 1.6 gallons, the 288DA.114.020 requires only 1.1 gallons per complete flush. This not only allows you to save money on your water bill, but it also helps with water conservation. Despite this, the lower water usage does not result in a compromise, as waste is flushed away adequately.
It also boasts a PowerWash Rim function, which ensures that the toilet aggressively flushes away water from the rim, cleaning the rim and the bowl with each flush.
The trapway is 2′′ in diameter and entirely glazed. The manufacturer provides a five-year warranty. The dimensions of this normal-height efficiency toilet are 27.75′′ wide, 15′′ long, and 30′′ tall. The rough-in size is standard 12′′, and the weight is merely 49.9 pounds.
The toilet tank is rather large for a tank and also features a convenient flushing handle. Looking at the bowl, you'll notice that they've been fused to create one of the most well-designed toilets ever.
Features
On the toilet bowl, the EverClean surface prevents the formation of bacteria, mold, and yeast. As a result, your experience is always stain-free and odor-free. The California Energy Commission and CALGreen have both recognized this toilet.
It features hands-free technology, which allows you to initiate the flush by merely placing your palm in front of the sensor for a hygienic experience.
The H2Optimum Siphonic toilet saves a lot of water. The H2Optimum provides optimum water savings without losing performance, with a flush rate of 1.1 gallons. In smaller bathrooms, the round front design saves space.
It is adjustable because it comes with a round or elongated bowl in three different color options. It is also reasonably comfortable, thanks to its height of 30 inches, which is appropriate for most adults.
You may be confident as a user that you will get good value for your money in the long run. A fully glazed two-inch trapway is included in the system to ensure that the filth is quickly flushed down the drain. The toilet meets Map PREMIUM, EPA WaterSense, and Ultra-High Efficiency standards.
Purchasing a regular toilet does not have to be a tedious task. This model features one of the most simple designs on the market, so it should work in any bathroom. Its stunning seamlessness but its minimalism allows it to blend into the background.
This toilet is a one-piece toilet that contributes to its streamlined appearance. The tank, bowl, and pedestal are all composed of the same ceramic material. This results in a smooth profile without the grooves and indentations that accumulate dirt and filth.
The hidden trapway enhances the elegant appearance. The skirted design hides the snake-shaped piping, giving it a more polished appearance. It also removes nooks and crevices, allowing you to clean the glazed surface with a single swipe.
When it comes to water use, this DeerValley toilet is very efficient. There are two options for the flush button. For liquid waste, the toilet only needs 0.8 GPF. For solid trash, you can choose the more powerful 1.28 GPF option.
The DV-1F026 includes everything you'll need to set it up and utilize. The toilet seat's soft-closing mechanism prevents it from slamming down. It is attached to the basin with elegant chrome hinges, adding to the stylish appearance of your bathroom.
Features
The toilet is designed in a modern and compact style. Despite being designed for tiny spaces, this one-piece toilet looks great in any modern bathroom. The dual-flush feature is great for saving water.
Their easy-release seat operates in three steps: click, remove, and install, exactly where you require it.
Soft-closing toilet seat made of stainless steel with a long-lasting seat hinge. It shuts slowly and quietly. Soft-close seat-in is excellent in the middle of the night because there is no unintended clanging to wake the house.
The supply line connector (adapter) that comes with this toilet will allow you to connect the supply line to the toilet. If the diameter of your supply line is 7/8, you might connect your water line directly to the toilet. If your supply line is 1/2 inch thick, please unscrew the adapter before connecting it.
DeerValley toilets have a one-year fault warranty from the date of purchase. The flushing mechanism and the Soft-Closing toilet seat cover have a one-year limited guarantee.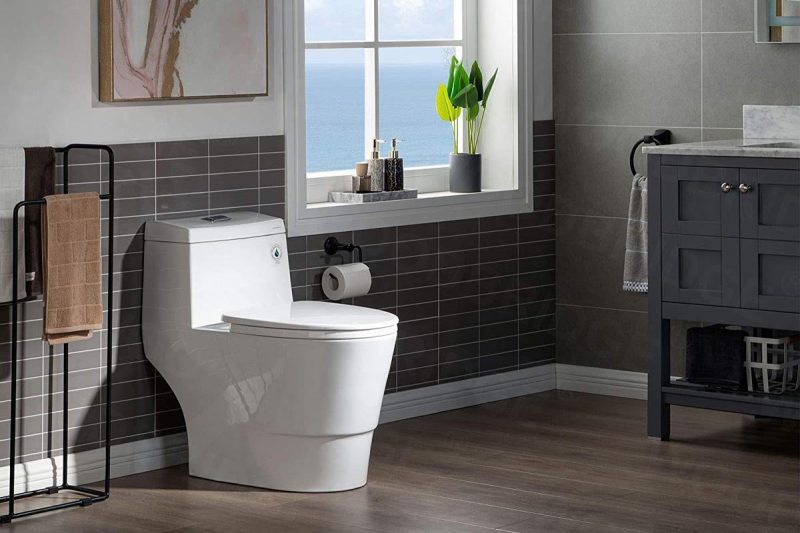 Things to Consider When Choosing the Best Toilet Under $300
Efficiency
Regarding toilets, efficiency implies a toilet that gets the job done with the least amount of water feasible. When looking for an efficient toilet, the flushing system is first examined.
Single-flush or dual-flush toilets are available. Dual-flush systems are more efficient since they give you the option of either a partial or complete flush. This eliminates the need to empty the tank only to flush liquid waste.
If you must have a single flush toilet, ensure it has a low-gallon-per-flush rating, reducing the water you consume.
The flushing mechanism is the next thing to examine. You'll find siphonic jets or gravity-assisted devices here. Gravity-assisted devices utilize far less water than siphonic jets.
Two-piece or one-piece
Toilets are often available in one-piece or two-piece configurations. As the name implies, a one-piece toilet has a fused bowl and tank. These features are separated into a two-piece unit.
For obvious reasons, one-piece toilets might be challenging to handle during transportation. They are, however, quicker to install and smaller in size, making them appropriate for narrower places.
On the other hand, two-piece toilets are usually less expensive. It is also simpler to move them. They are, however, significantly more challenging to install and require more area.
Size
A toilet's height has a significant impact on its overall comfort. Taller toilets are ideal for taller persons and seniors since they reduce the amount of bending required. However, children and people who are shorter may find them unsettling.
As a result, if the toilet's users are short, a low-profile toilet should be considered. As a result, the takeaway is to get a size suitable for most of your household members.
Quick-release
Another sophisticated feature is the ability to swiftly disconnect the toilet seat from the toilet bowl. When wiping the bowl's top surface, this feature comes in handy.
There is no access to the standard toilet bowl. The toilet seat bolts must be unscrewed if anyone wishes to use them.
Material
Always choose a toilet that is built of sturdy, long-lasting material. Using a toilet constructed of vitreous china is preferable, as this material is durable. The toilet should also have a glossy finish or a slick surface.
As a result, cleaning the toilet will be a breeze. You can also choose a ceramic toilet. They're also relatively simple to clean. If you're searching for a portable toilet, it's a good idea to go for one made of high-quality plastic with an antibacterial surface.
Price
Toilets can be expensive. You can replace yours with a higher one for hundreds of dollars. That's even more reason to do your research before purchasing a toilet. That is why we have compiled this list. It's simple to be misled when you don't know what you're looking for.
Plumbers are an additional cost to consider when replacing your toilet. Some are simple to set up, while others necessitate specialized understanding. Always check the product page to see if a plumber is required to install your new toilet.
Cleaning process
It's not easy to keep the toilet clean and odor-free. For that, you'll need to wash it frequently with various chemicals.
However, if you purchase a toilet with a shiny surface or a self-cleaning feature, you won't have to deal with this problem as much.
So, look for a self-cleaning toilet with a beautiful bowl surface. It will also assist you in maintaining your daily hygiene.
Shape of bowl
If you're low on room, a round bowl toilet is preferable to an extended one because round bowl toilets are slightly smaller. If you're short on space, a wall-mounted toilet might be the way.
This tank version is buried behind the wall, giving you an extra six inches of space. They're more expensive, and installation is more time-consuming and costly, but they're ideal for small rooms.
Noise issue
You should consider when purchasing if your new toilet is placed where noise is an issue, such as next to your bedroom or your baby's crib.
Gravity-flush systems are frequently the quietest in terms of noise. In addition, some toilets have special fill valves designed to be softer than ordinary toilets.
A soft-close lid that prevents the lid from slamming shut is also recommended if noise is an issue. For a better user experience, most of our budget toilets are noise-free and have soft-closing seats.
Types of Flush Mechanisms
Gravity flush
Although this is the most basic and straightforward way, it is nevertheless widely used in lower-cost versions.
This flush mechanism employs gravity to move water from the water tank into the bowl, cleaning it with each flush. You can't expect a thorough clean because this only employs the weight of the water expelled from the tank.
Pressure assisted flush
The next step up is pressure-assisted flushing systems. These systems use air pressure to help the toilet flush system go faster. As a result, these flush systems clean far better than gravity flush systems; however, they can be a little louder.
These toilets can generate a loud hissing noise when the air pressure is released and utilized during the flush, depending on the quality of the design.
Dual flush
As previously said, this is one of the most popular flushing systems available today, and rightfully so. Dual flush systems are the ideal solution for conserving water and energy.
There are two flushing choices integrated into the toilet mechanism. You've certainly seen these in public restrooms, but you may not be aware of the water efficiency differences between flushes.
Most models have a 0.8-1.6 discrepancy, which means you'll use about half as much water on a light flush as you would on a full flush.
However, they can always use the power flush if necessary. If you're looking for a dual flush toilet, our listed toilets comprise mainly of those types of toilets only.
Double cyclone flush
In less than a decade, the double cyclone will most likely become the industry standard for toilet flushing systems, but for the time being, they are still the most powerful and efficient. This flushing technique is the closest you'll go to conserving water without compromising flush power.
This mechanism is currently found in some of the greatest one-piece toilets under $300, but it's more frequent in higher-end products.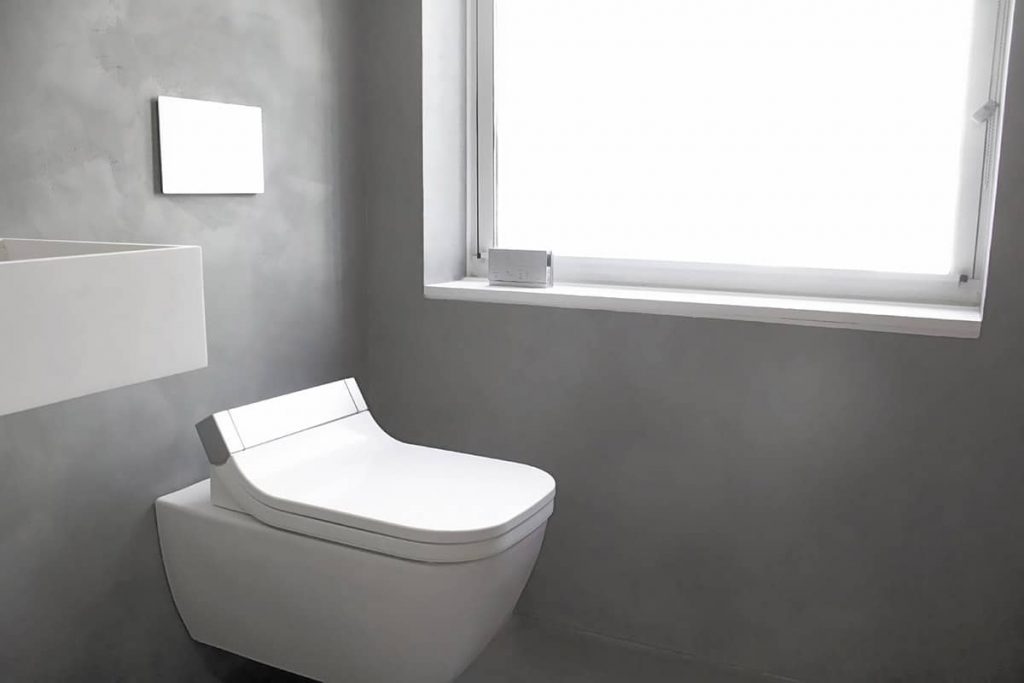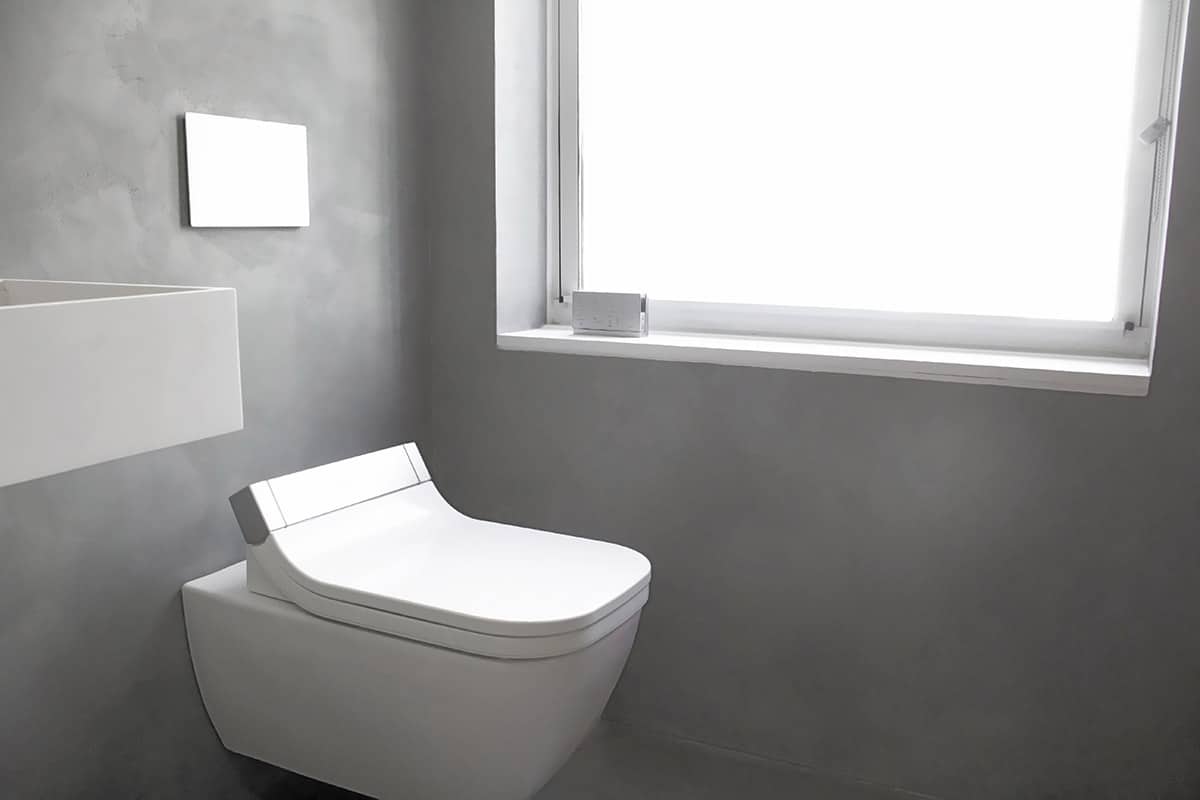 Frequently Asked Questions
Is it better to have a one-piece or two-piece toilet?
Since the bowl and tank of a one-piece toilet are joined, there can be a leak issue. However, the weight is significant because the tank and bowl are integrated. 
On the other hand, a two-piece toilet will leak if the tank bolts aren't appropriately tightened or if the tank and bowl aren't connected in the same way.
The two-piece toilet is heavier than the one-piece toilet. However, because the tank and bowl can be detached when the user desires, it is simple to transfer and install.
Which toilet is the best for under $300?
You can make an informed selection now that you understand what to look for when buying a toilet. As you can see, there are many good toilet options for less than $300.
While they are not as complex as more expensive toilets, they provide the same performance and functionality. We recommend purchasing toilets from recognized manufacturers such as Toto and American Standard, as they are reliable.
How much water is used when a toilet is flushed?
Even the most advanced toilets used up to five gallons of water every flush not long ago. Today's most fantastic toilets use cutting-edge technology to cut water use to around 1.6 GPF. This is the result of stronger ADA regulations, and it not only saves you money on water bills but is also designed to protect the environment and give us more control over our water usage.
How do I change the flush valve on a one-piece toilet?
First, you should remove the back of the tank. Before detaching your fill valve, turn off the current water running through your unit. Then, on the back of the tank, remove the fill line. Most of these are hand-tightened and should come out quickly.
Then, unscrew the plastic nut on your toilet's back using your pipe wrench. First, take it out, and then pull up the fill valve to ensure that it is entirely removed.
The majority of these are universal and can be replaced. Repeat the procedure for removing the old valve and tighten the new one in place.
What is the best way to take dimensions for a new toilet?
When shopping for a toilet, the rough-in is the essential factor to consider. It's the distance between the rear wall of the toilet and the center of the drainage pipe or the bolts that hold the toilet to the floor.
While the average rough-in size is 12 inches, older homes may have 10- or 14-inch rough-ins. Examine the available vertical and horizontal space before purchasing to determine the size of your new toilet.
Conclusion
We believe we have assisted you in determining which one is the best toilet under $300 that should be in your bathroom. We've included crucial information about the best toilet brand and product reviews.
We hope that, as a result of our efforts, you have found everything to be of assistance to you. As a result, you're probably in a better position to choose a low-cost toilet that will meet your needs.
However, we will propose Swiss Madison and TOTO as our top picks from the list in our final verdict. What is it about them that makes us like them? These toilets work well, are comfortable, attractive, and reasonably priced.