You should concentrate on cleaning your toilet, which is the hardest item in the house to keep clean. Using a brush and a conventional toilet cleaner could have been more practical in the past. Today, however, you know how toilet cleaning tablets might alter the cleaning landscape.
These tablets will automatically clean your toilet bowl. They will eliminate all the bacteria and germs you want to eliminate. We know that many products on the market today make incredible claims. But if you want to ensure that your bathroom is as hygienic as possible, you must know how to choose the best bowl cleaning pills.
This article has gathered a list of the top toilet tank pills for you. Additionally, you may look at the characteristics you ought to examine before buying some toilet cleaning tablets. With no further ado, let's get started!
How We Made This List
Ingredients
Some toilet bowl cleansers contain harsh chemicals like bleach. These substances are not suitable for use on children or pets while being more efficient in removing stains and destroying bacteria.
Additionally, they might not work with other systems, such as septic tanks. Additional natural cleansers are available, but they are typically more expensive and less efficient. Therefore, while selecting the best toilet tank tablets, we considered these factors.
Type of stain
Some stains can need specialized treatment that you can't get with conventional cleaners. For instance, while most cleaners can handle simple limescale accumulation, they could struggle with rust. We examine the product description while selecting the items to make sure your cleaner is effective on the particular stains you are experiencing.
Customer satisfaction
The most crucial factor to consider when selecting a product is reading what previous consumers experienced. Before purchasing these products, we consulted a large number of online reviews.
Reviews can influence customers' choices and increase the credibility of a business. Most informed customers research customer evaluations of the top toilet tank tablets to see whether they are trustworthy.
Price
Before purchasing anything, price is an essential consideration because everyone wants to get a great deal. Don't think buying toilet tablets will be the greatest choice if it is more expensive. You should always weigh your options and the price range of comparable goods to your Kaboom toilet pills.
Waiting for a sale is always smart if you're not in a huge rush. Price should always be taken into account while making purchases. Thus we selected the items with the best financial returns.
Brand
Some consumers might question the importance of brands if a non-branded product has favorable evaluations. However, names are essential.
If a branded product didn't have importance, how could it have endured for over ten years? Brands do matter for some products more than others, but you should always compare brands before making a purchase. We have chosen the top brands in this article.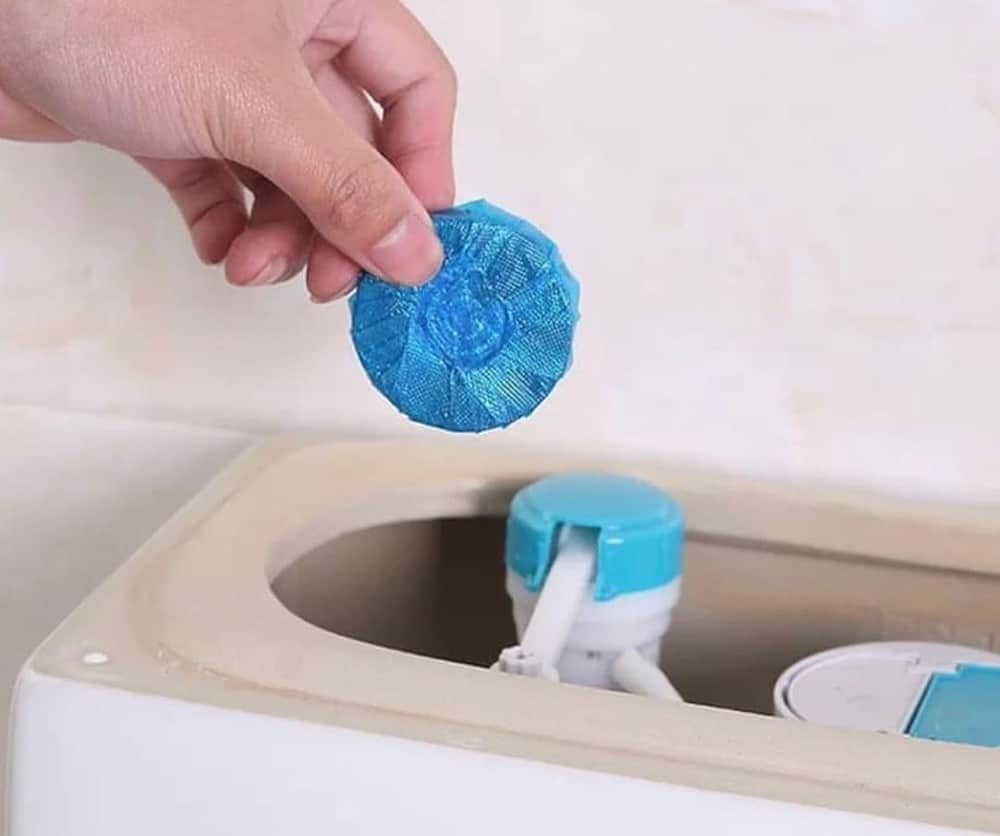 Best Toilet Tank Tablets
Best Toilet Tank Tablets: Reviews
Sale
Clorox cleaners have a fresh aroma, and bleach is one of the top toilet bowl cleaner solutions on the market. Its gelatinous structure makes it easier to remove and helps it adhere to the dirt more firmly.
Try using Clorox bowl cleaner tablets to destroy bacteria and remove extra stains simultaneously with one flush. Bleach can eliminate unpleasant odors and cure tough stains like lime scales.
The Clorox Automatic Toilet Bowl Cleaner pill destroys 99.9% of household bacteria in the toilet bowl water while cleaning and deodorizing with the strength of bleach. Each pill helps avoid difficult hard water, mineral, and limescale stains by sanitizing the water in the toilet bowl for up to three months.
With each flush, these simple-to-use toilet tablets keep your toilet smelling great and sparkling clean, with crystal clear water in the bowl. A tablet can be dropped into the toilet tank to clean and deodorize the tank. The septic tank is unaffected by the tablet. You can be sure that your toilet bowl is clean and germ-free if you use Clorox.
Highlights
Tablets to clean the toilet bowl
It sanitizes, cleans, and deodorizes your toilet bowl while also killing 99.9% of bacteria with each flush. The container might change.
Bleach-based toilet bowl cleaner
Cleansing tablets for the toilet bowl for up to three months after cleaning leave your toilet sparkling.
Prevent stains
Soluble cleaning tablets, which have Clorox bleach's potency, aid in removing limescale, mineral deposits, and hard water stains while preventing troublesome stains altogether.
Deodorises
Each pill sanitizes the water in the toilet bowl for 5 minutes for 6 weeks, keeping your toilet smelling great and looking spotless with each flush.
Clean a toilet easily
You may avoid the dreaded toilet ring and extend the time between deep cleans by just dropping the tablet into the tank for an additional bleach clean.
Customer experience
Customers consistently cite fungus, bacteria, filth, lime, mildew, organic matter, rust, and soil stains easily removed by the Clorox toilet bowl cleanser. They added that Clorox is unquestionably one of the greatest solutions for toilet bowl cleansers for your house or place of business. Overall, according to our data, 74 percent of the reviews were good, and only 24 percent were negative.
Sale
Vacplus Toilet Bowl Cleaner Tablets 12 PACK, Automatic...
BLEACHING IS WHAT WE DO: Containing powerful bleaching ingredients, Vacplus toilet bowl cleaner tablets can efficiently remove stubborn...
SUSTAINED-RELEASE TECHNOLOGY: With the sustained-release technology, each Vacplus toilet cleaner with bleach can continuously freshen the...
EASY OPERATION: BRUSH THE TOILET BOWL FIRST BEFORE EACH USE! Simply unpack the packet, and then drop the bleach toilet bowl cleaner into...
The tank, water pipe, and other toilet components are cleaned using Vacplus Duo-Cubes toilet bowl cleaner tablets. The toilet bowl is kept clean and shiny automatically by the blue section with the efficient cleaning component.
The green component with factor continually cleans your tank by containing each flush. Each pill of toilet cleaning lasts up to 5-7 days (or 20 flushes per day), and a supply of 12 tablets lasts for two to three months. Each toilet tablet has a different lifespan.
The toilet bowl cleaner pills' outer protective film dissolves in the water tank; do not peel it off. Please wait at least 10 minutes for the tablets to dissolve completely in the water tank so that the water becomes blue before flushing. A new toilet tank cleanser must be applied to the tank once the blue toilet bowl tablet has completely disintegrated.
This product cannot entirely replace the toilet brush. Its main goal is to prevent dirt buildup on the toilet tank and to maintain it clean. Please wipe the toilet tank with a toilet brush before using Vacplus toilet bowl cleaning solutions for the first time.
Highlights
Bleaching
Vacplus toilet bowl cleanser tablets, which include potent bleaching agents, may effectively remove tough stains like urine filth, limescale, and rust stains with each flush. What Vacplus does is keep your toilet bowl smelling fresh!
Energy usage
Each Vacplus toilet cleanser with bleach uses sustained-release technology to keep the toilet bowl smelling fresh for at least 15 days while simultaneously producing a protective layer that successfully hinders the adhesion of tough stains.
Easy to use
Just open the packet, add the bleach toilet bowl cleanser to the water tank, and let it work its magic. After everything has been prepared, all left to do is flush as needed. You conserve a lot of time and energy with the uncomplicated operation.
User-friendly ingredients
Each Vacplus toilet tank cleanser tablet is created from neutral, dye-free materials and is packaged with care to ensure hassle-free use without coming into direct contact with the skin or endangering any metal or plastic components of the septic tank system.
Long-lasting
As opposed to needing to replace them frequently, each Vacplus toilet pill lasts at least 15 days, saving you a lot of time and effort. And the 12 replacement tablets in all can keep your toilet bowl fresh for more than 25 weeks!
Customer experience
Customers love this toilet. The bleaching chemicals in these tablets, despite being about one-fourth the size of other standard tablets, are identical ones that are used to clean swimming pools. The tablets do indeed last at least 15 days, and due to their concentration, they clean the toilet bowl.
Sale
Clorox Ultra Clean Toilet Tablets Bleach & Blue, Rain...
ULTRA CLEAN TOILET BOWL TABLETS: Bleach & Blue tablets continuously cleans, prevents stains and deodorizes your toilet bowl with each flush;...
BLEACH TOILET BOWL CLEANER: Cleaning tablet leaves your toilet sanitized in 5 minutes and leaves your bowl sparkling fresh and clean for up...
PREVENT STAINS: Dissolvable cleaning tablets help prevent tough stains and removes hard water, mineral deposits and limescale stains, with...
Toilet tablets made by Clorox Each flush of your toilet bowl leaves a revitalizing Rain Clean Scent thanks to Bleach & Blue's cleaning and deodorizing action. This eliminates the need for frequent scrubbing by continuously cleaning, preventing stains, and deodorizing the toilet bowl.
A long-lasting Bleach & Blue clean that lasts up to 4 months is provided by each pill, which cleans the toilet bowl in 5 minutes.
Additionally, this 2-pack enables you to delay extensive cleanings for up to 8 months while keeping your toilet clean and the dreaded toilet ring at bay. You can observe a tablet at work by placing it in your toilet tank.
You should add another tablet when the blue water begins to clear up. Thanks to Clorox's Extremely Clean Toilet Tablets Bleach & Blue, your toilet bowl will remain spotlessly clean and smell fresh.
You might find it difficult to see where you applied the liquid because of its light tint, so you might need to use more to cover the entire toilet bowl. Also, toilets that are flushed every day should utilize tablets. If not, the water's hue may change.
Clean the toilet bowl, including the area under the rim, for optimal results. Cut the bag open. Don't directly touch the tablet. Run the toilet. Drop the tablet into the tank close to the side wall and away from the water valve opening when the tank's water level is low.
To help keep your bowl fresh after the tablet has dissolved, use a fresh Clorox Bleach and Blue Automatic Toilet Bowl Cleaner tablet.
Highlights
Ultra-cleaning tablet computers
Each flush of your toilet bowl deodorizes, avoids stains, and continuously cleans using Bleach & Blue tablets; packaging could differ.
Applies beach
Your toilet is sterilized in 5 minutes by a cleaning tablet, and the bowl remains spotless for up to 4 months.
Eliminate stains
With the strength of Clorox bleach, dissolvable cleaning tablets prevent stubborn stains and eliminate hard water, mineral deposits, and limescale stains.
Deodorizes
Each tablet leaves your toilet bowl sanitary with every flush, keeping it spotless and reeking like a new rain with every flush.
Customer experience
The positive reviews for this cleaner mentioned how simple it was to use, how useful the brush was, and how well it smelled. Although users claim that the solution works, you must make sure that your toilet bowl is spotless before utilizing it.
To keep it clean, they still need to scrub the toilet bowl. This cleaner is not something you drop in your toilet and then assume would clean it, leaving you with no further work to do.
Toilet Cleaner Tablets 16 Count Durable Toilet Tank...
1.This white toilet bowl tablet uses a super-concentrated safe formula, slow slow-release technology, can effectively keep the toilet clean...
2.One toilet tablet can be cleaned for 2 weeks, which depends on the number of times the toilet is used and the temperature. You can smell...
3.Please leave the toilet tank cleaner in the water tank for at least 10 minutes to dissolve sufficiently before flushing.
Because of the Green Aegis, you will have a better grasp of the efficiency and quality of the products that are available for your health and household needs. When it comes to making a purchase, the primary consideration that a customer has is the cost. The vast majority of customers can afford its products, and you are free to select the goods that best suit your needs.
Green Aegis toilet cleanser tablets may be able to successfully maintain a clean and hygienic toilet by utilizing a recipe that is both highly concentrated and risk-free in addition to slow-release technology.
One toilet tablet has the potential to clean for up to two weeks, although this is highly dependent on the temperature and how frequently the toilet is used. It is possible to smell the cleaner as you are using it.
GreenAegis is an authorized Amazon seller who carries a selection of products. 28 customers have provided the vendor with their honest feedback for the preceding 18 months, and the overall rating is 4.5. Given the store's great reputation, you don't need to be concerned about anything if you enter.
Highlights
Quick response
Please allow the toilet tank cleaning to dissolve thoroughly in the water tank for at least 10 minutes before flushing the toilet.
Refreshes the toilet
The bowl will feel refreshed each time the brush is used by just dropping one pure white bubble into the toilet's tank. To keep your family clean and healthy, we encourage you to utilize cleaning supplies bearing the "Green Aegis" trademark.
Cleans the toilet completely
The white toilet cleaning block is an efficient way to clean the toilet of scale and rings. Your housework will become easier and more efficient as a result. To have up to 7 days, just add a white bowl cleanser to the toilet tank. Try it out; Green Aegis cleaning products maintain the hygiene and cleanliness of the restroom.
Customer experience
There are not many reviews online for this product. They say that it has made their life easier. It refreshed their toilets completely. The only thing they didn't like much was the scent of bleach.
Qeipary Automatic Toilet Bowl Cleaner Tablets,Bathroom...
Long-lasting cleaning: The blue bubbles rich in active factor formula have stronger cleaning power, clean the common dirt of the toilet, and...
No damage to toilet parts: the formula is mild in nature, protects the toilet wall from corrosion, and the soluble film can be dissolved in...
Fresh pine scent: The fresh pine scent suppresses toilet odor and brings a good mood every time you clean the toilet.
With the use of strong bleach tablets, toilet bowl cleaner pills help break down toilet residue, remove urine scale, limescale, and rust stains, refresh and deodorize the bathroom, keep the toilet clean with each flush, and make scrubbing easier.
Each tablet is wrapped in a sealed manner. The slow-release toilet bleach pills efficiently eliminate all stains and odors from the water tank to the toilet. To keep your toilet's components in good shape and to keep it appearing brand new, flush it daily.
Cut the package open, put the toilet cleaner tablets in the right back corner of the tank, and wait five minutes before flushing to clean the toilet for the first time. Thanks to the ease of use, you may save a ton of time and work.
Use bleach tablets for toilet tanks 12–15 times per day for an 8–month clean toilet; they have a powerful cleaning effect. Keep the toilet spotless and the water clear by flushing frequently.
The toilet bowl pills are easy to replace and don't need to be taken apart. Add another bleach tablet to the toilet tank once the previous toilet tablets have completely dissolved.
Highlights
Maintainable cleaning
The blue bubbles with an active factor formula offer more cleaning power, remove typical toilet filth, and keep the toilet looking clean and fresh.
Toilet parts not harmed
The gentle recipe prevents toilet wall corrosion, dissolves the soluble layer in the toilet tank, and is easy to use.
Fresh pine fragrance
Every time you clean the toilet, the fragrant fresh pine reduces the toilet stink and uplifts your mood.
Usage
A toilet cleaner can be used 300 times continuously while using an ultra-concentrated new safe formula and slow-release technology, and the specific service life depends on the number of users and the temperature during the experiment.
Easy to use
Individually wrapped, practical, and gentle on your hands. Utilize cleaning supplies from Qeipary to give your family a healthy environment.
Customer experience
As mentioned above, this product doesn't have a lot of reviews online. From all the reviews we could find, customers had mixed feelings about this product. It was clear that the customers loved its fragrance. Even some customers were happy with the delivery timing, which was very short.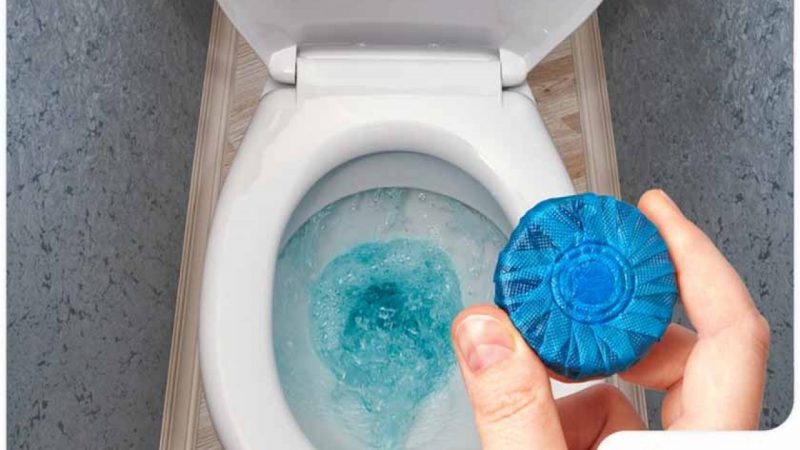 Things to Consider When Buying the Best Toilet Tanks Tablets
Regular toilet cleaning is necessary to prevent the buildup of unfavorable bacteria and germs in your toilet. The stains will be removed with liquid cleansers, but they must be scrubbed frequently.
The best toilet tank tablets must be purchased to keep your toilet clean. Consider these features when searching for a trustworthy product:
Formula
Bowl cleansers can be applied in a variety of ways. Use a bowl cleanser to disinfect your toilet bowl if you need to kill the germs. Some cleaning products are intended to freshen up your bathroom. Make sure your cleaner has the right chemicals to tackle those challenging stains if you frequently have lime scale buildup and hard water stains.
Ensure your cleanser doesn't emit unpleasant fumes that could harm your eyes or chest. To ensure that you choose the proper product, read the ingredients on every bottle.
Safety
You should be cautious about the chemicals in cleaners that will contact the water. The discarded water ought to be secure and free of dangerous chemicals.
Also, ensure your cleaning won't corrode the plumbing system's pipes or rubber fixtures. Make sure your cleanser won't harm your toilet's porcelain or pipes if you suffer from clogs and opt to leave it in place overnight.
Stains
Some specific cleaners are the most excellent cleaning supplies to use if you have hard water stains. Hard water stains are difficult to remove and require repeated scrubbing. You can reduce the amount of time you spend cleaning by using the appropriate toilet cleaner.
Additionally, you should confirm that the treatment you are purchasing is made to stop new stains from forming. It'll keep your bathroom looking nice.
Smell
Most cleaning tablets have potent disinfectants that can kill bacteria and germs. However, a lot of individuals find the smell of bleach unsettling because it may be extremely strong.
You can hunt for a pleasant-smelling remedy to keep your toilet smelling fresh. They will keep your toilet smelling clean and fresh and eradicate the microorganisms that produce unpleasant scents.
Color
Some of the drop-ins have a blue dye that some people prefer because they think it's a pleasant hue, and some people want to know that it's working because they can see the blue tinge with every flush, which indicates that it hasn't completely dissolved.
Others might appreciate the color-free pills' more natural appearance because it merely resembles a regular water flush (without an unnatural-looking color).
Longevity
Particularly with tablets and gels, the shelf life of toilet cleaners might vary. Some pills and gels have shelf lives that range from one week to several months. The label will tell you how long these last and how frequently you should replace them, so make sure to read it.
Reasons for Stains In Toilet
Let's first comprehend the why before moving on to the how. It's not always your fault! Those spots of yellow and brown weren't brought on by your morning activities. Let's examine their reasons according to color:
Calcium/limestone buildup can cause yellow stains on your toilet bowls
There are several minerals in hard water. Your toilet bowls may eventually become stained by mineral deposits left by the water. While this is undoubtedly unsightly, it is also a sign of mineral accumulation in your pipes, which can lower water pressure and eventually cause your toilet to become blocked.
Rusted pipes are indicated by reddish-brown spots
Alternatively, they can be a sign of iron-rich water passing through your pipes. In your bowl, the iron ore oxidizes and leaves behind brown stains. Before the pipes burst, if you have these, it's time to call the plumber.
Copper ore in your water is what causes the blue stains
Contrary to popular belief, copper ore is blue rather than orange. Extremely acidic water is the cause of these spots.
Mold is the source of dark green or grayish black stains
These are the grossest of the bunch and have a musky odor. They are the most hazardous because, if ignored, these stains spread. Inhaling the fungus that is growing inside is also risky.
Are Toilet Bowl Tablets Harmful?
We've talked to a lot of plumbers who say that toilet tablets are harmful and that they should never be used. The most significant issues we've heard are that they limit the toilet's lifespan by damaging it, particularly the interior components of the tank and flush mechanisms.
As tablets break down, they can become lodged in the flush valve, obstructing the water's entry and outflow and resulting in blockages while flushing and refilling the tank. Small fragments can also make rubber flappers incapable of fully sealing, leading to a continuous drip.
Chlorine cleaning pills are caustic and destroy plastic and rubber components, including washers and gaskets in highly corrosive-prone toilets.
But the tablets we have chosen are of high quality and won't bother you with any problems of this sort.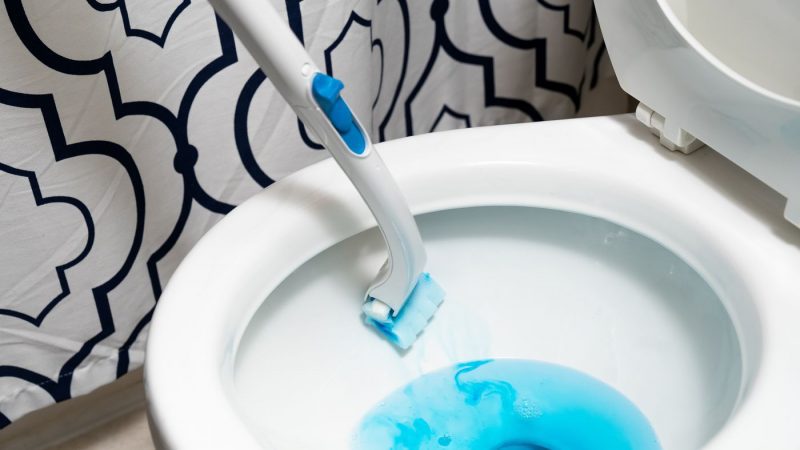 Frequently Asked Questions
Can tablets clean toilet bowls and destroy bacteria and germs?
Yes, tablets for cleaning the toilet bowl are designed with this in mind. The toilet brush can't get into the corners of the bowl, but these toilet bowl cleaner tablets can, and they eliminate bacteria there. But not all toilet bowl cleaners eliminate bacteria.
Do tablets for cleaning toilet bowls have a pleasant scent?
Depending on the item, some toilet bowls can both destroy bacteria and remove odors from the toilet.
Can toilet bowl cleanser pills get rid of stains from hard water?
There are cleansers made specifically for cleaning toilet bowls. Hard water stains are challenging to remove. Therefore it can take multiple flushes before the stains are gone. Lime scales and urine stains can both be eliminated by a few products.
Do toilet tablets with bleach work?
It has been demonstrated that bleach works well as both a whitening agent and a germicide. Toilet tablets containing bleach, such as the Clorox products we've already described, "work" in the sense that they are a very potent anti-bacterial.
As was already noted, though, they won't stop you from occasionally cleaning, which includes brushing the toilet bowl, as you would with other tablets.
What supplies do I need to clean my toilet with?
How involved you want to be in solving the issues your toilet is producing will determine how to proceed. A potent multipurpose cleanser should do the trick effectively for routine daily cleaning.
You'll need to expand your cleaning supplies to include more specialized items, such as a limescale remover or a whitening agent if you struggle with limescale or want your toilet to be shining white.
Do more environmentally friendly cleaning products exist?
Environmentally friendly cleaning products have grown in popularity over the past several years as more people try to do their part by living a little more sustainably. Since all that water from flushing the toilet can eventually wind up in the ocean, search for toilet cleansers that are certified as less harmful to marine life.
Eco-conscious companies typically produce their products with fewer harsh chemicals.
Read More: Best Water Efficient Toilets
How frequently should I clean my toilet?
Toilets often and heavily accumulate germs. Clean the bowl of your toilet about once a week to make sure you're limiting the number of germs in and around it. In the meantime, to prevent the accumulation of mildew, rust, and filth, toilet tanks should be cleaned twice a year.
Conclusion
This is it! These were the best toilet tank tablets on the market for you. While some of them are made to keep your toilet smelling fresh, others are ideal for removing hard water stains.
Automatic cleaners of the highest caliber will save you time and effort. They take the place of the frequent scrubbing necessary to maintain your toilet's appearance and fragrance. Make sure you use a dependable product to maintain your toilet.
To be on the safe side, choose any of the products mentioned above. Clean up nicely!