Are you sick of smelling awful after using the restroom? Or perhaps you're sick of entering your restroom only to be greeted by a strong smell of the butthole vapors from the prior renter. Whatever your restroom condition may be right now, we think we can all agree that everyone's feces stink when it comes to matters of the butthole.
While several products on the market can be used to cover up the smell of feces, like aerosol sprays or plug-in bathroom fresheners, therefore, we have put together a list of the best toilet sprays for you to help you put an end to unpleasant bathroom scents. Without further ado, let's get started!
How We Made This List
Price
You would look at the price first if you wanted to get the greatest bargain. Next, examine the prices that different sellers are offering and pick the best one. Therefore, we looked at the pricing and chose goods that wouldn't break the bank.
Brand
The second factor you might take into account when purchasing toilet smell spray is the manufacturer. To make the best choice, you should learn to distinguish between brands. Don't worry if you don't know how to. We only selected the best.
Warranty
It's also important to consider the toilet smell spray's warranty. Nobody wants to spend money on a product that only lasts a month or less! Therefore, we went with the sprays that have a money-back guarantee.
Previous client reviews
Most savvy buyers would take this action. It's a good idea to verify the product's authenticity before purchasing it. On the website, you can find product reviews by scrolling down. Considering these will enable you to choose the best brand. Before choosing the products, we read all the reviews.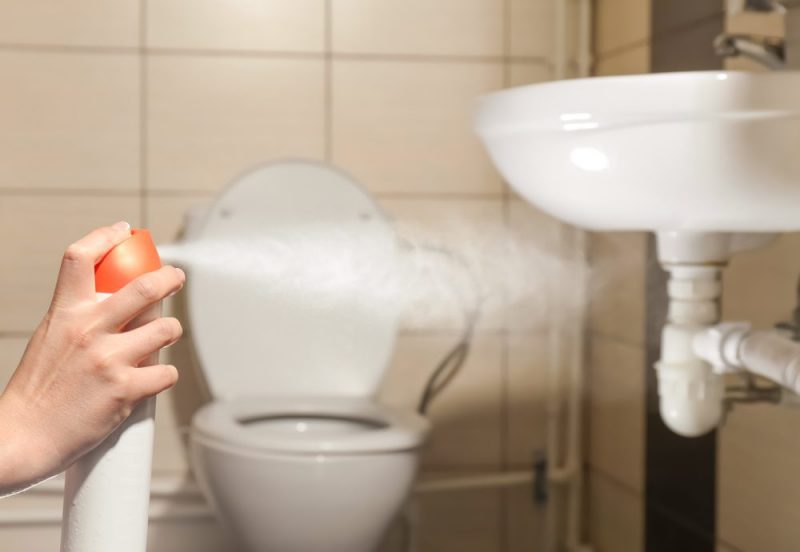 Best Toilet Spray
Best Toilet Spray Reviews
A glamorous, stylish, and efficient method to leave the bathroom smelling better than you found it is using poo Pourri. Before-you-go, the toilet, spray Poo-Pourri to leave your bathroom feeling clean and fresh. Thousands of satisfied users who gave it a try out of curiosity have continued to use it because it truly works.
Poo-Pourri is secure for septic tanks and toilets. Natural essential oils are used in all of the products, and they are biodegradable. The substance is intended to briefly block the water's surface before disintegrating.
For your house, family, and the environment, the goods are always safe. Whenever possible, they use recyclable, biodegradable, and PCR materials. Additionally, they are certified cruelty-free by Leaping Bunny.
They employ funk-fighting chemicals, plant-based products, and essential oils. Our proprietary mixes use essential oils to get rid of bathroom odors in a way that's safe for the environment and your sewage systems. To spread the magic components, use 3–5 sprays.
No unsavory materials are used in our products. We never use aerosols, alcohol, parabens, phthalates, or synthetic perfumes, and everything is non-toxic.
Before you sit, sprinkle the toilet with three Poo-Pourri spritzes. As a result, a film forms over the water, keeping unpleasant odors inside. Poo-Pourri releases its essential oils when bricks fall on it, leaving a faint floral aroma behind.
Highlights
Awesome smell
If you spray the meal before you leave, nobody will ever know! Lavender, vanilla, and citrus essential oils are combined to create the calming lavender vanilla essential oil blend.
Non-toxic
The only non-toxic before-you-go toilet spray that stops restroom odors in their tracks! No longer trying to cover up scents that are already in the air.
Tested
A scientifically tested, chemical-free bathroom deodorizer made of essential oils and other all-natural ingredients. This product solely fights odors; it contains no harmful chemicals, aerosols, parabens, phthalates, or formaldehyde.
Size
The 4 oz bottle, which is American-made, can be used 200 times. Why sprinkle chemicals using the unique blend of natural essential oils from botanicals? This product removes odors in the nursery, trash can, and laundry.
In total, we found 103 reviews for this product, of which 58 came within the last six months. There were around 81% good ratings and approximately 14% negative reviews based on the data.
Based on user ratings and review sentiment, this product has an overall rating of 8.82 out of 10. Customers report that it works and leaves a pleasant aroma, which is crucial when you only have one bathroom, and every family member seems to need to use it at different times.
Mask functions the same as Poo-Pourri but has much more attractive branding, making it more appropriate for a bachelor pad or a more stylish, modern bathroom design.
If using the restroom makes you uncomfortable or anxious, mask toilet spray should be one of your bathroom necessities. Each of these well-liked air freshener sprays, made of premium essential and fragrance oils, will leave a divine lingering perfume that will conceal odors better than any other spray.
Mask prevents problems before they arise, in contrast to traditional air fresheners. More than any other formula, the six-ingredient combination works harder. Use for complete comfort when using the restroom at home, on vacation, or at the office. With 560 sprays per 2-ounce container, Mask is also a cost-effective option.
Only $8.75 is required for shipping, and it is free for orders above $75! All products are shipped out within 48 hours. They will give you a refund if you don't like the Mask, and you may still retain the item. Voila!
Highlights
Leave discreetly
To catch and remove odors more effectively than any other pre-poo spray, use Mask bathroom spray before using the toilet. This effective bathroom deodorizer now allows you to leave the room fully odor-free. It is for both men and women.
Non-harsh chemicals
Their toilet spray masks bathroom odors using the finest essential and fragrance oils. Their scents don't smell artificial or cheap like other brands, and they don't include hazardous chemicals, parabens, or aerosols.
Purchase without risk
They promise that you'll find their unique formula and distinctive scents to be a complete relief and a lifesaver in confined spaces or delicate circumstances. If not, they will issue a prompt refund, and you may still keep the product.
Fantastic for travel
Mask's "before you go" toilet spray comes in a stylish, stealthy 2-ounce leakproof bottle that packs down small enough to get in your handbag or travel bag. It's the ideal "before poop spray" and odor remover for on-the-go trips, the office, visiting relatives and friends, or a new companion. Thanks to our handy 3-pack of travel-sized bottles, Mask toilet spray is always available.
Embrace yourself
The bathroom is always the busiest room in your house. Never accept a bathroom odor remover that is less than ideal. Their exciting perfumes are everything but dull. Every time they depart, your bathroom will smell heavenly and brand new.
Customer experience
Customers have loved this spray. Customers claim that once a toilet has been heavily used in the mornings, nothing can make it smell nice, but this does a superb job of keeping the smell under control. They also claim that it is pretty practical for a home with just one bathroom or a hotel room, and they will undoubtedly bring it on trips.
Muse Bath Apothecary's botanical wellness studio creates bathing and beautification routines to inspire the soul. The therapeutic beauty of nature and how modern self-care habits bring ceremony into our lives serve as the inspiration for Muse Bath.
Each Muse Bath collection is purposefully sourced with botanicals that have been ethically harvested, entire essential oils, and the highest-grade minerals available.
A pre-toilet spray called Muse Bath Flush Ritual refreshes your bathroom experience by stopping odors before they ever start. The plant-based formula establishes a daily practice that calms your senses.
It revitalizes your restroom experience by stopping bathroom scents before they even start. Your senses develop a relaxing daily habit thanks to the scented composition.
Simply use nature's power to promote your general well-being. Aloe, Eucalyptus, and Lavender essential oils are added to the deodorizing recipe, made of natural and secure materials. Before you leave, give your toilet bowl's water surface a few quick sprays to lock down odors; nobody else will ever notice.
Highlights
Flush
A pre-poo toilet spray called Muse Bath Flush Ritual refreshes your restroom experience by preventing odors before they even start. The plant-based formula establishes a daily practice that calms your senses.
Long-lasting
A bottle can be used up to 400 times. Before you leave, simply give your toilet bowl's water surface a couple of quick sprays to lock down odors; nobody else will ever notice. Attempts to cover up odors already in the air must end.
Natural substances
Make use of nature's healing abilities to promote your general well-being. Aloe, Eucalyptus, and Lavender essential oils are combined with natural and secure components to create our clean-beauty deodorizing product.
Trap smells
Use it to get rid of strong laundry, nursery, and trash bin odors for assistance that goes beyond the bathroom. American made. It is plant-based, vegan, secure, and very powerful. Leaping Bunny is certified as being chemical and cruelty-free. pH-balanced, paraben, and EDTA-free.
Unique gift
Their luxurious plant-based Muse Bath Flush Ritual makes a thoughtful present for you or a loved one and is likely to be used and enjoyed. Outstanding for Valentine's Day, Mother's Day, Birthday, etc.
Customer experience
Out of 1742 global ratings on amazon, this product has 4.2 stars. Customers say this is a nature-friendly version and do not regret buying it. Some customers have a problem with leakage while shipping. Most of the customers still say that they'll be buying another set once they run out of the current one.
Whift is an odor-masking liquid that stops unpleasant odors in their tracks right away. Whift forms an oil barrier that captures and locks foul odors, leaving only a beautiful scent behind. It is made with potent natural chemicals that are safe to use with plumbing and septic systems.
They meticulously crafted leakproof bottles to package them in. Whift is a deodorizer that works quickly and lasts a long time. They provide a variety of energizing scents, including English Lavender, Rose Petal, Lemon Peel, and Ocean Mist.
It is offered as a spray or drop bottle in a variety of sizes. They have various-sized bottles. The 0.5 oz / 15 mL Travel Sizes, 2 oz / 60 mL Classic Home Sizes, and 4 oz / 120 mL Value Sizes are all available.
This has a beautiful scent and is also highly strong. And as an added benefit, the fragrance is light but fresh. It is made with potent yet delicate natural components that are secure for usage with septic and plumbing systems.
Highlights
Bottles that won't leak
Their cleverly made bottles won't leak, so you won't have to worry about a mess.
Four alluring scents are available
English lavender, rose petal, ocean mist, and lemon peel.
Use with safety
Their ingredients are safe for the environment and free of aerosol, parabens, phthalates, and sulfates. Safe for composting toilets, septic systems, and piping.
30-day returns
Supported by their great customer service and worry-free 30-day return policy. For any reason at all, you can contact their customer service team and get a complete refund on your purchase.
Five times more effective
They have a formula that makes their bottle give more sprays per bottle than usual.
Customer experience
We didn't find a lot of reviews about this product. Customers were ecstatic about the merchandise. They claimed that it is user-friendly and operates like a charm.
While English Lavender smells like a meadow, rose fragrance makes the bathroom smell like you're carrying a bouquet. They were astounded by how little of the item was required for it to function properly.
Dr.Doody Freshening Toilet Spray is new to the market. If you are skeptical and on a budget, you should go for this product. This product beats the heck out of jet sprays. It also comes in different scents, just like its competition.
Some scents include Lavender Tush, Rosy Rump, and Citrus Booty Fragrance. The spray comes in a pack of three bottles of one flavor each. This spray has been compared to one of the biggest brands, Poo-Pourri.
The company's motto is- "Before You Doody! Do You Duty". It means that you must use this amazing product before your business in the toilet to keep all the smell away. One bottle works for as many as 200 sprays.
Highlights
Natural fragrance
This product has a very natural fragrance which eliminates odor at the pot level.
Easy to use
Bringing along will ensure that the restroom smells better when you leave. Ideal for pretty much everyone! Use it discreetly anywhere—at work, on the aircraft, etc.
Customer experience
Customers love this product because it costs so much less than the other products and works fine. They say that it is effective at keeping the poo smell away, and if you spray after flushing, it leaves it ready for the next person/visit.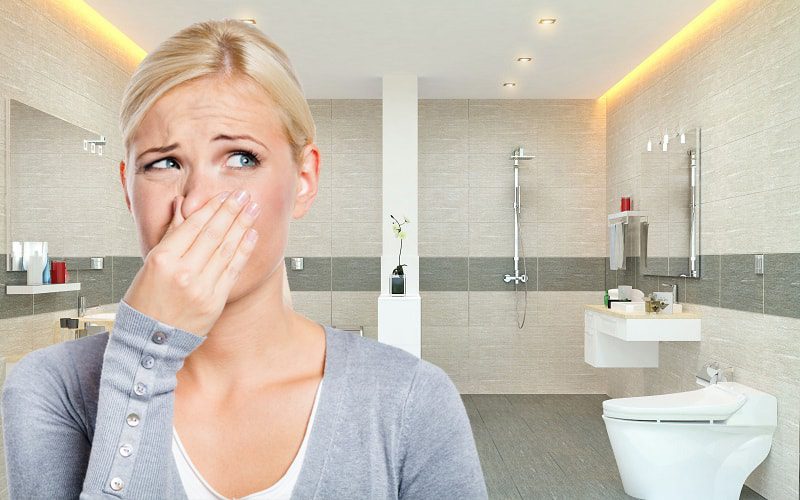 Buying Guide for the Best Toilet Spray
The variety of alternatives available when looking for the best bathroom scents may seem a little bit overwhelming. Choosing the best product from the many options available can be extremely difficult. When choosing a product to keep your bathroom fresh, you should consider the following aspects.
Product type
Sprays, gel beads, and powder are the three different types of toilet fresheners. Your decision will be influenced by your personal preferences and the distinctive qualities of each product. The length of time your spray will last will depend on how frequently you use it.
The majority of sprays are manufactured with long-lasting, pleasant-smelling essential oils, but if you have pets or are sensitive to them, they can be a little bit too potent for you. Sprays may also be more convenient to use in the home or even when traveling.
Gel beads and pearls will diffuse nice smells while absorbing bad smells. Typically, you don't need to use an air freshener because the room will naturally generate a new scent. Some products are ideal for use around children, pets, and allergy sufferers because they don't release any aromas but instead just absorb all unpleasant odors.
Formula
Before releasing a fresh scent, you must be sure that your product can eliminate unpleasant odors. Mixing a terrible fragrance with a good one might produce a deadly concoction that smells just as bad. Some solutions contain natural components that are proven to dissolve odor-causing particles and replace them with reviving, subdued scents.
Portability
You should use a portable toilet freshener if you are typically nervous about using the restroom at someone else's home. You can avoid a lot of humiliation by carrying a little bottle in your bag or backpack. Ensure your bottle is secure for usage and won't spill or leave stains.
Disinfection
You would like your toilet freshener to have this extra feature. A gadget that cleans your toilet bowl offers fantastic value because you can use it for two purposes with one purchase. Look for a toilet freshener that destroys the bacteria that causes foul odors in the bathroom.
Color
Let's say you purchase a toilet smell spray but don't like the hue. Your money would be wasted if you did that. As a result, you ought to write down your preferred color choices. Later, confirm if the internet retailer offers them.
Functionality
When purchasing your toilet smell spray, make sure it works properly. Checking the specifications would be a simple method to do that. Keep in mind that the more comprehensive the specs, the more functional your product will be.
Benefits of Using the Best Toilet Spray
Many individuals question the necessity of toilet sprays. In actuality, they are quite necessary, and if they aren't utilized, the house could smell awful. You still need a bathroom freshener to ensure no lingering odors, even if you keep the bathroom clean and tidy.
There are just two categories of air fresheners. One is the mild one, which is considerably more frequently used and merely conceals the offensive odor. The other is a severe variety that guarantees the entire offensive odor is fully eradicated. There are numerous other advantages that these toilet sprays can offer you.
They are adaptable
You must be able to store toilet sprays properly if you want to keep them working properly. Children and dogs should not come into contact with them, but you also don't want to leave them in a situation where they could be knocked over or otherwise damaged.
The modern types are frequently quite easy to use, and you may mount them on your bathroom's wall or any shelf. This will make it possible for the toilet spray to evenly distribute the aroma throughout the restroom.
They might be natural
Artificial toilet spray is available and is quite useful. They do, however, frequently utilize several hazardous substances that are somewhat terrible for your health. You will much rather use completely natural or organic bathroom fresheners if you have youngsters in your family. Different aroma varieties have varying degrees of intensity.
If you choose, you can choose an overwhelming scent that will instantly get rid of the bathroom's odors. Additionally, you have the option of choosing a gentle, calming one that will allow you to unwind while taking a bath. Nowadays, the majority of toilet paper holders come in a variety of scents. You can occasionally set the fragrance you like and take in a fresh scent.
Eliminates the odor
Several toilet sprays tend to eliminate the odors. Even after you've used the air freshener, there won't be any odor left behind. This aids in ensuring that unpleasant odors are never blended. It will contribute to the creation of a clean, fresh smell free of any unpleasant odors or nose-stinging fumes.
Convenience
Nowadays, the majority of toilet sprays offer free installations and maintenance for a set period. A top-tier company can usually meet all of these standards with ease, so there's no need for you to worry about it.
Different awesome designs
These toilet sprays have some cool designs as well. They are water resistant and do not resemble large pieces of machinery. Therefore, you do not need to be concerned that the bathroom fresheners will become ruined if they come into contact with water. Spreading it over is not advised, though, if at all possible.
It is a requirement in every bathroom to maintain clean, hygienic air around all users. Toilet sprays ensure that no airborne germs or bacteria are remaining around, in addition to lowering or removing odors. This makes it much easier to maintain an overall healthy lifestyle.
Once you've opted to add scent, only then should you begin utilizing quality toilet sprays. Many individuals enjoy floral scents, but some people prefer something a little bit coarser. Make sure you give it a few days to see if you like it before making a long-term commitment.
Questions You Need to Ask Before Buying the Best Toilet Spray
Are you looking for a toilet odor spray? Well, making an internet purchase requires some thought. List of questions to help you answer the most important ones.
Simply read through the list of questions. You might find the following questions to be appropriate to ask:
Is the price of the toilet spray justified?
What particular benefits does it provide?
What unique features does the toilet smell spray you're choosing to have?
What are some of the toilet scent spray's best qualities?
Does the anti-odor spray for toilets have a warranty?
Does it have any drawbacks that might eventually work against it?
Where can you discover sufficient details regarding toilet smell spray?
Where can you locate some of the top sprays to eliminate toilet odor?
Most likely, you've thought of many more questions than those on the list. Don't deny the answers to your inquisitive intellect. Before buying the toilet aroma spray, feel free to do your research. Search out the answers to the factors by conducting an endless study.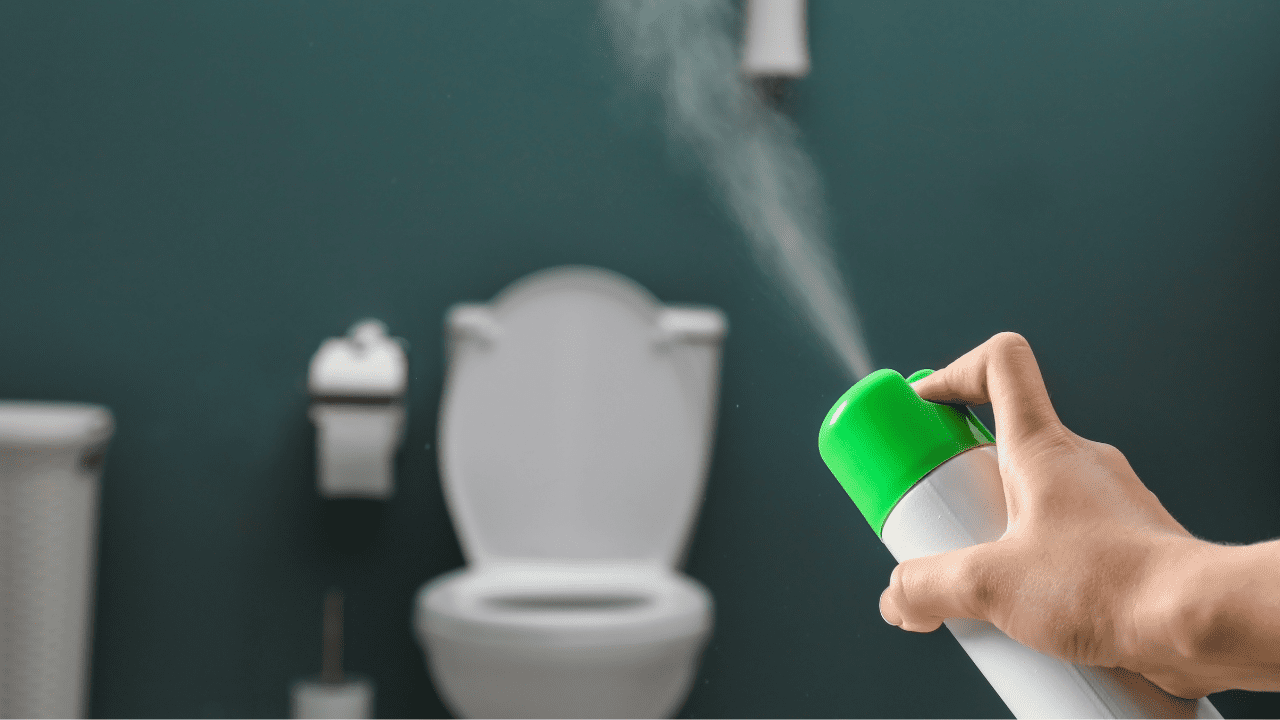 Why Choose Online Shops?
You can discover an odd similarity whenever you read product reviews. All of the internet retailers take the top spots. There is a reason why people rely so much on online retailers.
People constantly search for more straightforward solutions in our digital age. So ordering any goods, such as toilet scent spray, is only a matter of time. Products can be simply ordered from any location at any time, and orders can also be canceled.
Become familiar with numerous brands for the same product by shopping at internet retailers. Buyers use these platforms even more for price comparisons. You may browse the product pages and make sensible financial decisions with only a few clicks.
You can get some incredible deals at inexpensive prices right in your palm. One cannot help but enjoy this.
Benefits of purchasing the best toilet spray online
In addition to some of the benefits already mentioned, internet businesses also offer the following benefits:
Promotions
Online retailers frequently offer special pricing and discounts. In actuality, online stores offer more promotions than physical stores do. A buyer can obtain a certain product at the greatest price because these stores collaborate with numerous vendors concurrently.
Reliability
Since the start of the millennium, online marketplaces have undergone significant development. For many influential people around the world, they have grown to be a significant source of income.
Due to the dependability and trustworthiness standards online markets adhere to, the business has experienced seismic expansion. As a result, customers can always count on receiving the proper goods at the proper time and price.
Complex market
The products that can be sold in internet stores are rigid. The variety and complexity of the markets help customers find what they're looking for. On occasion, one could even discover something they were unaware of prior. The availability of substitute products is crucial to ensuring online shops' supremacy.
Frequently Asked Questions
Does toilet spray work?
Poop spray does indeed function in the toilet. This is being used in restrooms by plenty of delighted customers. It purges the toilet of all offensive odors.
Does Poo Pourri get sprayed before or after?
As implied by the name Poo-Pourri Before-You-Go Toilet Spray, you should always spray Poo-Pourri before using the restroom.
Is it possible to travel with a toilet spray?
Yes, you can bring toilet spray with you when traveling by plane, bus, train, or hotel. These are quality bathroom accessories.
Conclusion
This is it! This was the best toilet spray selection. These are fantastic travel-friendly toiletries. It eradicates airborne germs. They support healthy breathing free from unpleasant odors. You must try these sprays because they are the top-rated and best-selling items on Amazon. We hope that this post will help you choose a toilet spray for your home.