Many people believe heated seats were invented in Japan. They were developed in the United Kingdom in 1959, and the most advanced heated seats were designed in the United States in 1960. Heated chairs have grown in popularity over the last decade. Then, people realized they are convenient.
We've outlined the essential features of these toilet seats in this article to help you make an informed decision. We've provided in-depth reviews of the six best heated toilet seats to help you choose the best one for your needs and budget. Examine these heated toilet seats to learn about temperature settings, cable length, and seat longevity.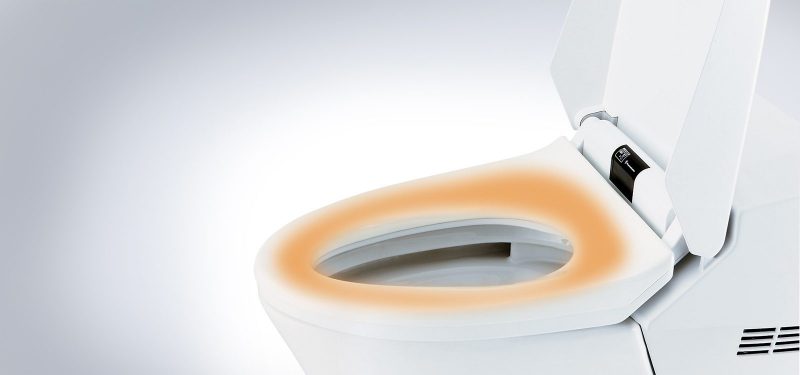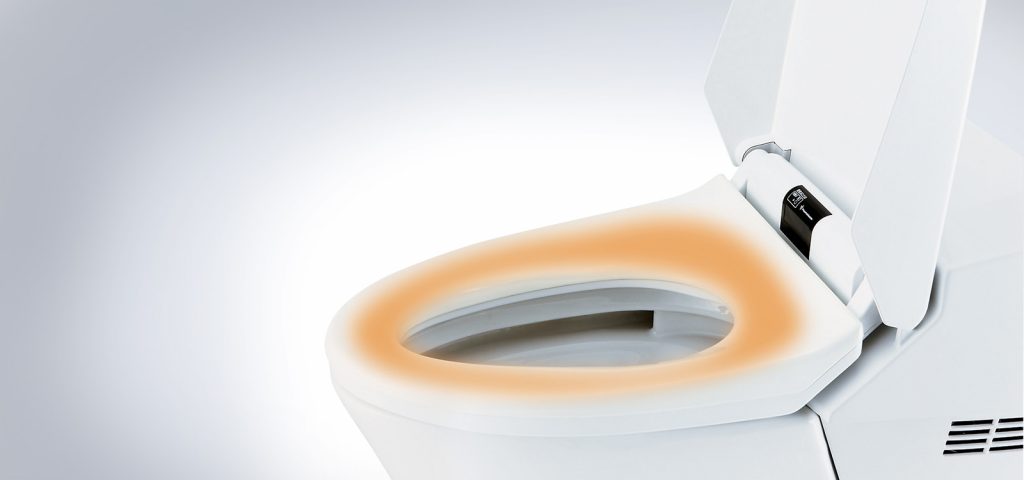 How We Made the List
Standard features
The majority of electronic toilet seats have a basic set of functions available such as warm water, a heated seat, a warm air dryer, and front and back wash modes. It is possible to modify the water temperature, spray pressure, nozzle location, and seat temperature. Installing and closing the seats and lids of all bidet seats is nearly identical.
While typical elements like size, shape, and spray pressure are essential when comparing and purchasing the finest heated seats, it is also important for us to consider brand reputation and reliability, warranty support, and other special features when making a purchase.
Night light
With this function, you won't have to switch on any bright lights in the bathroom to find your toilet, making it even more luxurious. Blue is a common color choice for the built-in night lights since it soothes the eyes. To further modify the overall style, we can find them in various colors. In particular, we were interested in a model with a night light feature so that you can quickly locate the bathroom in the dark.
Easy to install
When purchasing a toilet seat, it needs to be simple to put in place. When reviewing toilet seats, this was a crucial consideration. You don't want to pay for additional installation costs that aren't essential. All the solutions on our list are simple to set up and require no more than ten minutes to complete before you can begin using them. Even if you choose more elongated shapes, this is still the case.
Temperature adjustments
Humans respond differently to temperature. Hence, the heat required to make the user feel at ease varies. The toilet seat temperature should be adjustable for each user, with the most common options being low, medium, and high. Some seats have a thermostat that the occupants can adjust. In rare cases, the temperature in a room can be automatically set to be a few degrees higher than it is. We discovered that both user-adjustable and non-user-adjustable techniques of temperature control are adequate.
Cost
You may break down the price of a heated toilet into two parts: the initial purchase price and the ongoing operating costs. The cost of the item will be determined by the materials used and the qualities it offers. The more features and their importance, the higher your bill will be. Upkeep is a consideration regarding the cost of repairs and the quantity of electricity the seat consumes. We've got a few solutions if you're looking for a way to save money on your utility bill while still keeping your bathroom clean.
Lid closing
If you have kids or other adults who slam the toilet seat shut, you know how aggravating it may be to deal with it regularly. In addition, it ruins the toilet seat, which may necessitate repairs in the future. Purchase a toilet seat with a soft lid closing mechanism for the solution. Our choices included this feature because it dramatically enhances the overall user experience.
Best Heated Toilet Seats
Best Heated Toilet Seats Review
The BidetMate is one of the best bidet toilet seats for well water because of its modern technology and design. Using the BidetMate, everyone in the family can enjoy a relaxing and rejuvenating experience with the convenience of heated seats, hot water, and a dryer.
The BidetMate 2000 series will save your family money by reducing the toilet paper you use. Bidet nozzles are self-cleaning stainless steel, and the soft-closed seat prevents slammed doors and noisy clattering.
For the whole family, BidetMate is soothing and pleasantly clean. Customizable aerated, oscillation/pulse, feminine, power wash, massage, and child wash functions are all available for you to choose from. The water heater, dryer, and heated seat all have user-friendly controls. S02 emissions are removed, and disagreeable odors are neutralized using a charcoal honeycomb air deodorizer.
Highlights
Using less toilet paper helps your wallet and the environment and to conserve natural resources. Energy-saving mode ensures no electricity is wasted while eliminating TP helps protect the environment and your plumbing. It's time for you to take care of your bottom. Self-cleaning, stainless steel nozzles and soft-closing seats eliminate slamming and loud noises.
When it comes to cleaning, a bidet can do things toilet paper can't. A soothing cleanse may be necessary if you have IBS, recurring urinary tract infections (UTIs), fissures, or hemorrhoids. In addition, there will be no more chafing from the harsh drying effects of toilet paper, which is a big plus.
BidetMate's Customer Support is located in the United States and is accessible and responsive. When you buy from us, we want you to be sure that you're making the right decision for your business.
Rather than leaving a gap between bowl and seat, this TOTO WASHLET KC2 long elongated bidet seat has a seamless seaming construction. As a result, filth and dust are kept at bay. Cleanup is a breeze with this electronic bidet seat's superior features and the included docking station. While TOTO's toilets and electronic bidet seats are some of the most expensive, they are still among the best. TOTO's constant innovation indicates that they never underestimate the established benefits of employing bidet seats. Having used it once, you'll never want to go back!
An electric bidet with heated seats, a deodorizer, and infinite warm water is proof that TOTO does not cut corners when it comes to its products! It's built to last, and its white cotton finish adds a great touch to the overall look. This TOTO KC2 WASHLET is a client favorite because of its dual action spray and oscillating and pulsating characteristics. Modern styling is combined with a slew of high-end features to make this an ideal choice.
Highlights
This TOTO bidet seat's customizable water temperature and volume settings make it popular. You have complete control over the pressure and heat levels to get exactly what you want. Aside from that, its warm air drying feature is a big draw. You can customize the three available temperature settings to meet your specific needs. You won't have to switch on the lights to operate it in the middle of the night because its convenient arm control panel has LED buttons. With TOTO's proprietary SoftClose seat function, the lid will never longer slam shut when closed at any time of day or night, ever again.
Overall, we think the SmartBidet SB-1000 Heated Electric Bidet Seat is the most acceptable alternative. This bidet has oscillation settings for the user's front, back, and back. Additionally, the nozzle is self-cleaning, which is a huge time saver.
You can change the water spray settings in a variety of ways. It is possible to adjust the water pressure to five levels, three different temperatures, and five different nozzle positions. In addition, the heated seat feature includes three heat levels. Additionally, a sensor guarantees that the bidet sprays only when someone sits in it.
An integrated 5-level warm air dryer eliminates the need for toilet paper by drying the skin with warm air. It promotes a cost-saving energy mode. Both the lid and the seat gently close. Installing the software is a breeze. The remote control allows you to make quick and easy adjustments to your system's settings.
Highlights
This model includes features in some of the more expensive high-end seats. You can select from three heat levels with wireless remote control. There is a pick to turn off the skin sensor that activates your bidet only when seated on the toilet. It's simple, but we like this wall-mountable remote holder because it frees up your hands when you want it.
The SmartBidet SB-1000, on the other hand, is a heated toilet seat with nearly all of the features clients have come to expect from high-end heated toilet seats without the price tag. Plenty of high-end features and a wide range of customization choices are available.
Brondell's heated toilet seat has a slew of high-tech capabilities. It has a luxury appearance thanks to its well-executed design. It's warm and a light source at night, making it ideal for day and night. Distractions are minimized during the process by keeping everything as quiet as possible. There are four heat settings, so it's essentially a comfortable chair. Choosing any of the options will allow you to relax.
This night light illuminates your current toilet bowl using a soft blue glow. This feature is a blessing if you plan to use it at night. Its slow-closing mechanism is a crucial consideration. The lid and the seat softly close. For additional comfort, the seat has been ergonomically built. In addition, the maker provides user-friendly controls. Remove your toilet seat and install the lukewarm in its place. No additional equipment is required.
Highlights
We had to see all the commotion when we noticed this beauty's high customer ratings. With over 2,300 individual Amazon reviews, the average customer rating remains 5 out of 5 stars. It has also received excellent marks from users for various attributes, including price, comfort, sturdiness, and ease of cleaning.
It's pretty simple to set up, and the product page includes a video tutorial that walks you through the process. There's no need to hire a plumber, and no special equipment is required. Both a round and an extended version are readily accessible. It's also available in white and biscuit, for four color options.
With the Pure Warmth Heated Toilet Seat from Kohler, you'll be able to relax in the bathroom and enjoy various features that make it a high-quality product that will satisfy all your needs. This seat has three heat settings: low, medium, and high, so you can find the perfect temperature for your comfort. Because of the two light settings, this chair is more customizable than others on the market. One is lit when the seat is closed, and the other is lit when the lid is opened.
When standing to use the toilet, the open setting makes it easier to see where you're going, while the other location is ideal for sitting. An extensive range of colors and brightness levels are available. Compared to other seats, this one offers a plethora of customization choices. Extra light colors might enhance your bathroom's aesthetic appeal.
Highlights
The Pure Warmth Kohler app is compatible with the seat. There aren't any other seats we could find that can be used with a smartphone, making it even more user-friendly. With this software, you may regulate the brightness of the light and the seat's temperature from a distance. You can change the brightness to suit your needs at different times of the day. The device's cord is kept hidden and out of the way for your convenience.
This one is the best option if you need to close the seat's lid without making much noise. No tools are required to stop the top from cleaning because of the quick-release hinges. It's easy to remove and put it on another seat for someone who doesn't want to utilize this technology. This is an excellent pick if you have guests or those who don't want to sit on a heated seat.
Lotus designed this model specifically for children, including a child-friendly setting. The dryer's nozzle angle and temperature automatically change to fit the delicate skin and more diminutive stature of a child when the "child" button is pressed. A spray and an air dryer remove as many controls as possible after using the bathroom.
In addition, this heated toilet seat has three temperature settings and an adjustable water pressure bidet, making it better suited to the needs of children and adults. Female wash and turbo wash options are available in addition to child settings.
Highlights
Additionally, it includes a 5-degree temperature range for its air dryer. For customers, having so many options means they'll always be able to find what they're looking for. It has a soft-closing lid like other high-end models. There is no risk of smashing into the toilet bowl with this.
The anti-bacterial structure is an unexpected bonus. It effectively stops the growth of germs, bacteria, and mold. You don't even have to be a computer whiz to get started. The energy-saving mode is activated as soon as the user exits.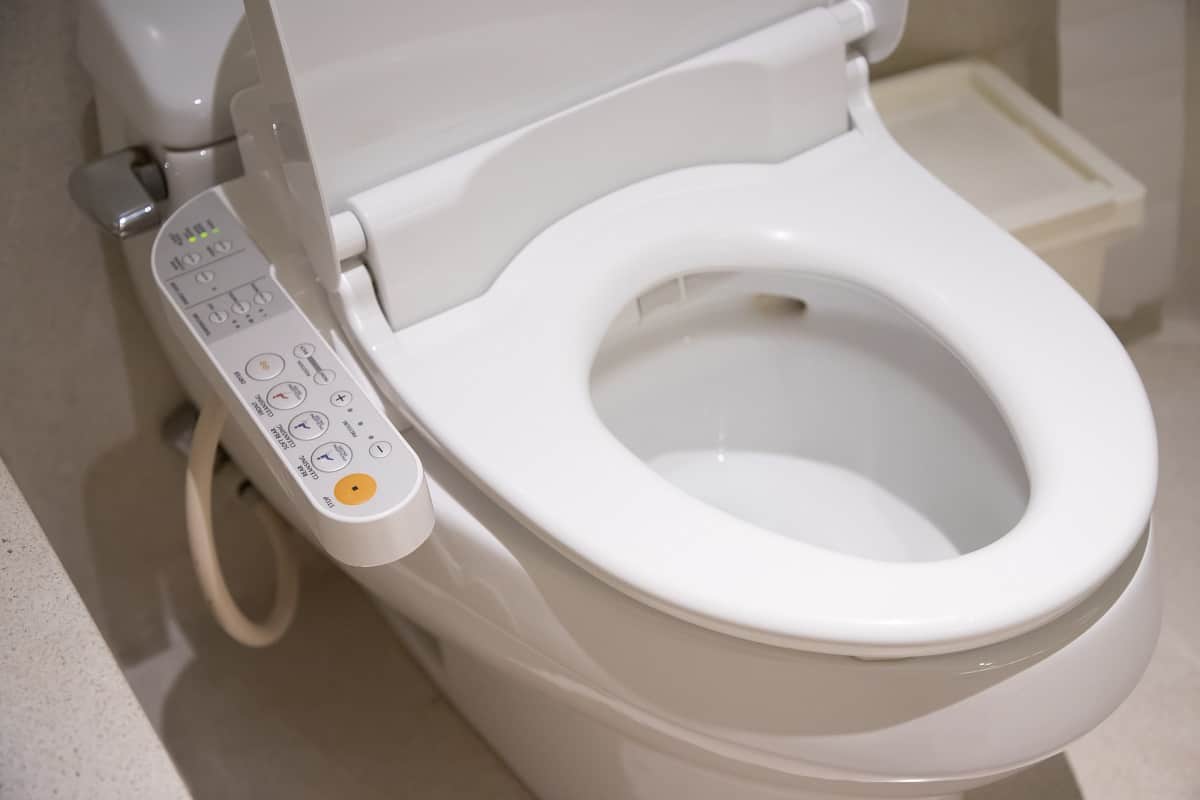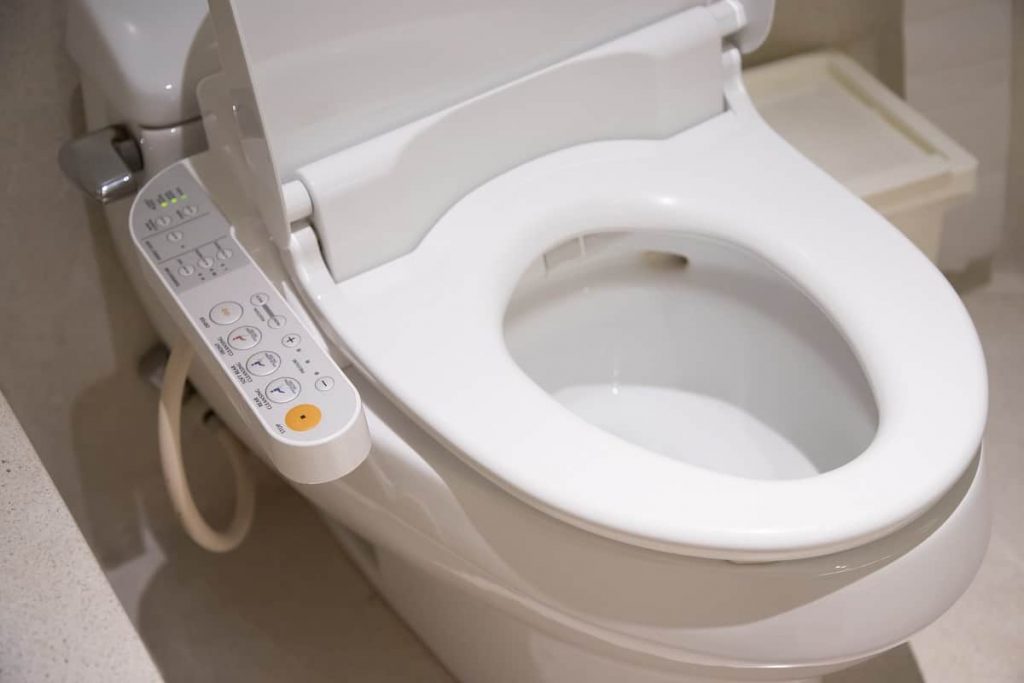 Factors to Consider While Choosing the Best Heated Toilet Seat
Elongated or round
Let us introduce you to these individuals if you've never heard of them. The two basic shapes of toilet bowls are elongated and circular. The long items come in U or V shapes, while the round ones are O-shaped. The extended seat is best for non-round toilet bowls, whereas all-around toilet seats are best for round ones. It ensures that the toilet bowl is precisely fitted. The spherical one will not provide the other types, which hold for the elongated ones. It doesn't matter how innovative or great the seat is if it's unstable. Sitting on a chair that doesn't fit your body correctly is impossible.
Materials
The material is a critical factor to consider for resistance and pressure tolerance. After only a few uses, low-quality versions are known to have multiple faults due to their shoddy construction. Plastic and wood toilet seats are available for purchase. Both have advantages and disadvantages. The plastic things are less expensive, more scientific, and more anti-bacterial. You'll be taken aback by how light they are whenever you handle them. As a result, most businesses are concentrating their efforts on producing plastic toilet seats rather than alternatives.
On the other hand, the wood models appear more refined than their plastic equivalents. They also tend to provide a lot of comfort. However, they frequently absorb water, which leads to foul odors and the spread of bacteria.
Adjustability
This one warrants extra scrutiny because you're buying toilets for your entire family, not just yourself. Everyone should test seat comfort, water temperature, and water pressure. Choose a seat that can adjust all these ways before buying it. While some companies only have three options, others have five. Once again, get a movable nozzle if it comes with one because it can be positioned in various ways to maximize washing efficiency.
Related: Best Bidet Toilet Seat Attachment
Self-cleaning
This feature isn't available on all heated seats. But it's a must. Look for a company whose products can be self-cleaning. There are frequently self-cleaning nozzles in the more advanced models. Their ability to remove more germs and garbage makes them superior to their regular counterparts. Mold and germs have a hard time growing because of the high standard of hygiene they always maintain. Even if you don't clean the toilet, it will remain odorless, bacteria-free, and glossy. As a result, you won't have to bother with water even when it's below zero outside.
Closing
There is always a slow close or gentle shutting mechanism in the more modern types. Because the lid does not slam down on the bowl as it closes, it is gentler on the food. However, standard heated seats do not have this benefit. They injure themselves by smashing into things. Additionally, they create a lot of noise. The loudness will awaken anyone asleep in the night. Opt for a lid with a soft-closing mechanism to avoid this issue.
Benefits of Heated Toilets Seats
Comfort
For this same reason, most men and women choose to have heated toilet seats installed in their homes. Even if you've turned on the heating in your house, you'll still have to take off some of your clothing when you go to the restroom, making you more sensitive to the cold. All you need to unwind is a hot toilet seat. If you're looking for a more comfortable seat that will seem warmer in the sunlight but isn't heated, you could look into options like comfy toilet seats.
Pain relief
Heat treatment is well-known for its ability to alleviate pain and discomfort. People with arthritis or other persistent pain can significantly benefit from the heated toilet seat. For a brief time, some of your aches may be alleviated by the heat generated by electricity.
Add ons
While a heated toilet seat is an option, you may consider the extra amenities available to enjoy a more luxurious restroom experience. An example is a heated toilet seat bidet, which aids post-toilet hygiene by allowing you to clean yourself with warm water. Add an air dryer and deodorizer, and you'll be able to do your part for the environment without using toilet paper.
Easy to install
Most importantly, the installation of heated toilet seats resembles that of regular toilet seats. An electrician or plumber isn't necessary for this installation, but if you want to accomplish something more complicated, like saving energy or elevating the seats, you'll probably want their aid. Do not attempt these if you are unfamiliar with electrical wiring or connections.
Provided warmth
The primary benefit of a heated toilet seat is its ability to keep users warm. A heated toilet seat can be a godsend when it's cold outside in the winter. Most of us know the numbness and coldness of toilet seats, whether we use them at night or first thing in the morning. With a heated toilet seat, you can eliminate this problem.
Energy efficiency
You don't have to worry about increasing your electricity cost because you installed a beautiful toilet seat. Compared to a standard toilet seat, these heated toilet seats use less energy and may not be noticeable on your utility bill.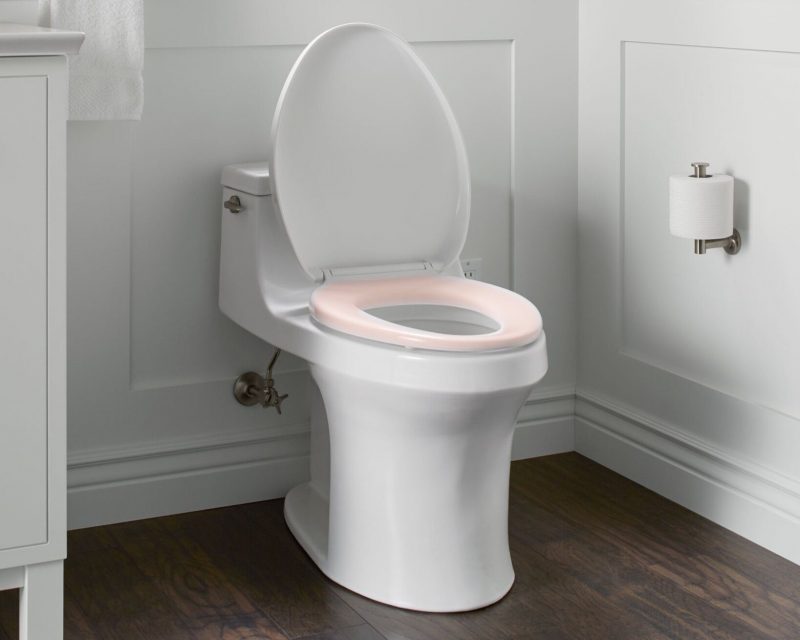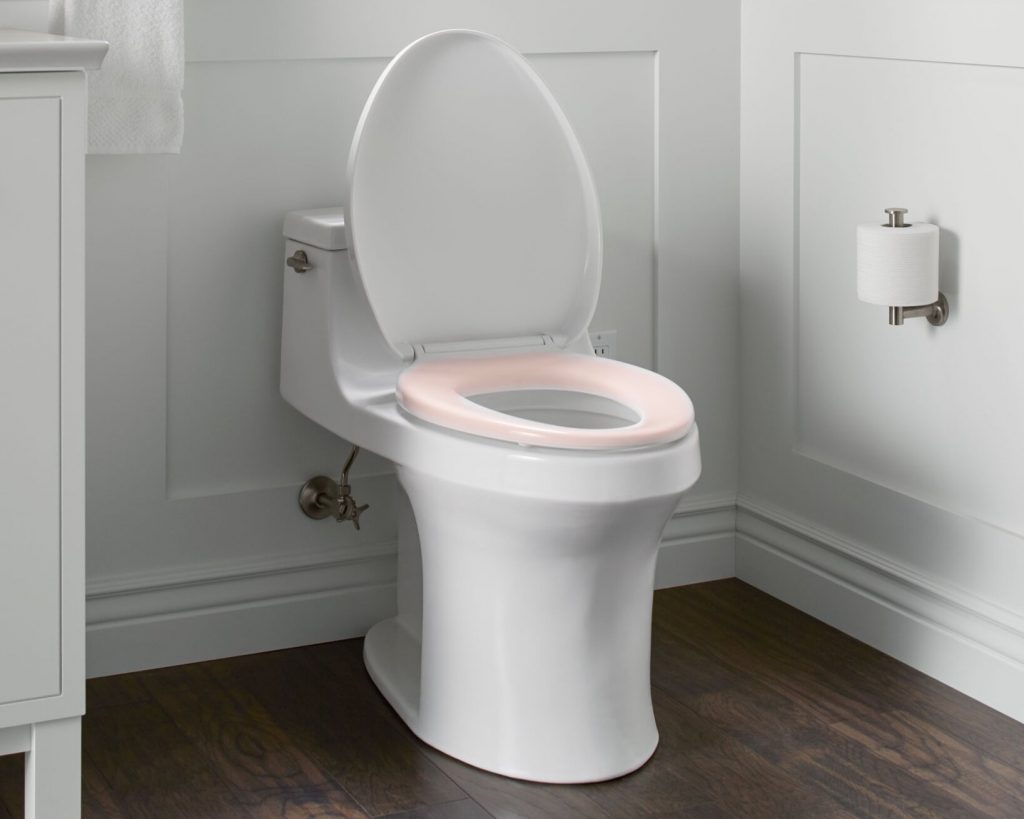 Frequently Asked Questions
Are heated toilet seats safe?
It's understandable to worry if electric toilet seats are safe after seeing so many cartoons depicting the dangers of dropping an electrical gadget in the bathtub. After all, cartoons aside, it is necessary to be careful with electricity and water. The best-heated toilet seats are entirely safe, a simple reality. Many parents use heated seats to help their children learn to use the toilet. Most heated toilet seats have a low power of 12 to 28 watts, or roughly 120 volts, contributing to their safety. While this can be problematic in some cases, heated toilet seats are safe to use thanks to their sealed design and certified transformer.
Additionally, many heated toilet seats are tested to exceed UL and CSA safety requirements, resolving any questions about the product's safety. You can find additional protection against electrical shorts in chairs equipped with a ground-fault circuit interrupter, or GFCI, an option for those who are very worried about safety. Another thing to consider is that heated toilet seats with nightlights are safer than ordinary ones for late-night visits. Then, heated toilet seats are safer than your current toilet seat.
What is the highest temperature of heated toilet seat covers?
You can find warmth in heated toilet seat coverings throughout the year's colder months. They don't get to a point where they're uncomfortable. Most models have a maximum temperature of 105°F, while some do not. In terms of both form and function, heated toilet seats are excellent. They give your bathroom a contemporary feel. Remote-controlled features allow you to adjust the water's temperature and pressure. Find the most recent model to get the most significant level of ease.
How much is a heated toilet seat?
From $120 to $200, you may have heated seats with several warmth settings. Expect to pay between $350 and $800 for a luxury model if you want additional features like a built-in bidet, heated air dryer, deodorizer, or remote control. In general, the cost is $450, which is reasonable.
How do you measure a toilet seat?
A tape measure can determine the correct toilet seat size by deciding how far backward you need to measure the toilet bowl's bolts or bolt holes. After that, you'll need to know the distance between the bolts. As a final step, you'll want to have a look at the toilet's maximum width. You should be able to discover a toilet seat that is appropriate for these three measurements.
How do you clean a toilet seat?
Maintaining a clean and sanitary bathroom requires keeping your toilet seat clean. Wear rubber gloves to ensure the space is well-ventilated while using a bathroom cleaning product. Use an abrasive sponge or brush and a bathroom cleaning product to clean the toilet seat. If you scrub the toilet seat too vigorously, you risk damaging the surface. After cleaning, thoroughly dry the toilet seat by rinsing it with water and patting it dry.
Conclusion
Consider getting a heated one if you're in the market for a new toilet seat. A high-quality unit will cost more than a standard seat but will provide significantly more comfort. Whatever your budget, you can find a high-quality heated seat for less than the price of a new non-heated center. When you buy a heated toilet seat, do a lot of research and evaluate them based on their quality, usability, and price. We hope you'll consider the recommended toilet seat models for your next purchase.