We, at least most of us, tend to consider our bathroom visits a very intimate topic we should keep to ourselves. Of course, that's right. However, most of us have experienced a painful pinching from a broken toilet seat, uncomfortable seating, or shockingly-loud noises when we slam the toilet lid.
With or without a crown, our toilet seat is our throne, and we all deserve a comfortable experience during our time in the bathroom. Therefore, we researched and reviewed five fantastic products we considered as the best elongated toilet seats according to your preferences.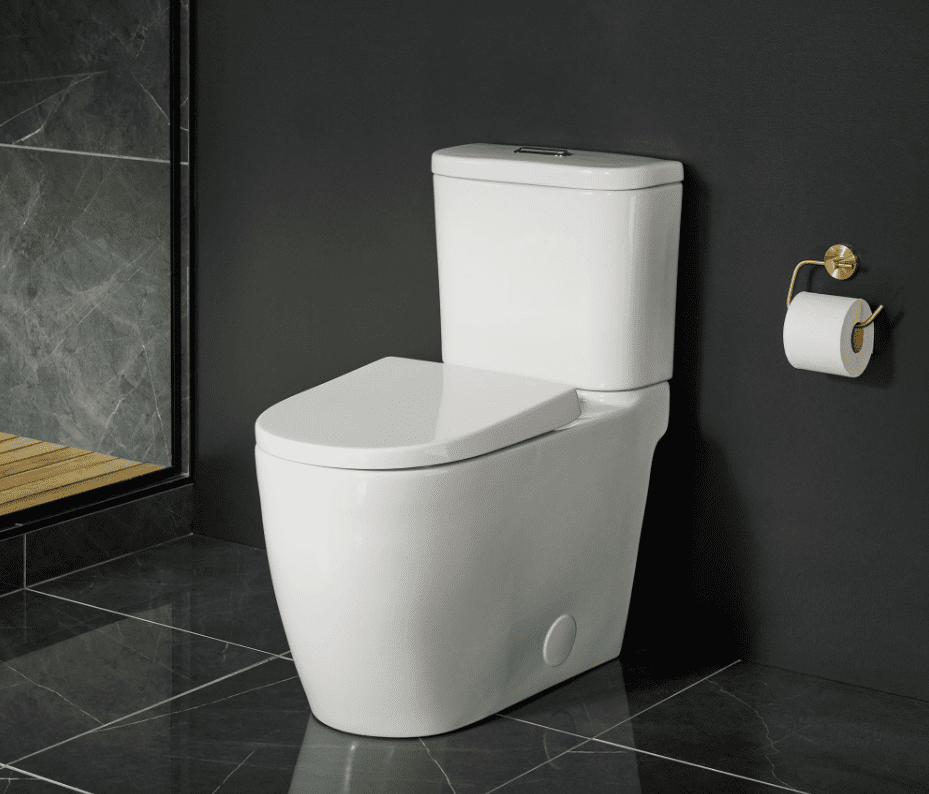 Best Elongated Toilet Seats
Best Elongated Toilet Seat Reviews
The first toilet seat on our list is the luxurious LumaWarm manufactured by Brondell. Brondell is a widely-known manufacturer that uses the latest technologies in order to deliver various home products. Its award-winning products for hygiene care, air purification, and water filtration are regularly used by millions of homes and companies.
Besides being a member of the National Kitchen & Bath Association, DPHA, Water Quality Association, Argentum, and LeadingAge, the company has earned numerous awards and certificates for the quality of its products. The LumaWarm toilet seat is one of the awarded items because it was tested and certified by the US and Canada Underwriters Laboratories.
Features
Adjustable heated seat
The seat comes with four heat settings that can be turned on to heat it. There are three temperature settings: low, medium, and high. According to customer reviews, most people agree that choosing a low temperature it's enough to keep the seat warm and comfortable.
Blue LED Nightlights
This product is suitable for people who are interested in a more luxurious experience. One of the features that make LumaWarm the best elongated toilet seat is its blue LED lights. Thanks to the lights, you won't need to turn on your bathroom light in the middle of the night while you're still half-asleep and risk being fully awakened.
The LEDs provide gentle blue lights to the bowl. On the control board, besides the temperature settings, you'll find another button for turning the lights on or off.
Gentle closing system
LumaWarm has a slow closing system for both the lid and the seat. Since we all often slam down the lid or the toilet seat, this feature is very helpful. The slow-close system will stop the seat from slamming and waking up the entire house in the middle of the night. Moreover, it may prolong the seat's life.
Additionally, these systems are beneficial for hygiene and our health. Sometimes we forget to close the toilet seats. Thus, we allow the bacteria to pollute the air.
Installation
This product comes with a manual for installation. You won't need a professional, as it's very easy to set. You won't need tools. It fits all standard toilet fixtures, and it can be powered by a standard GFI wall outlet.
Indeed, a manufacturer with more than a century of experience will know how to provide you with the best home appliances, hygiene care items, kitchen and bath products, and many other types of products that can make your home more functional and comfortable.
Kohler is known for its skillful craftsmanship, innovation, and modern design. It offers a comprehensive line of top-notch toilet seats, and we think that Cachet Quiet Close seats are some of the best.
Features
Quick and smooth close system
Kohler's Cachet Quiet Close is an excellent toilet seat. It is suitable for all of us who are tired of the slamming sounds every time we go to the bathroom. The mechanism found on the product holds and slowly closes the lid down with only one gentle push. Moreover, it closes the lid without making any sound.
Stable seat
This Kohler's model comes with rubber bumpers that hold the seat firmly. The grip-tight bumpers provide stability and prevent shifting during use.
Easy to clean
The quick-release hinges are another fantastic feature that comes with this product. Thanks to the innovative quick-release hinges, you can easily remove the seat. This is very important, especially if you own a two-piece toilet where the dirt accumulates between the tank and the bowl, an area that is difficult to access and clean.
Easy to install
Of course, Kohler's team thought about everything, including the user's convenience while installing the seat. The product comes with quick-attach hardware that will not take you much time to install. The hinges are easy to attach yet provide security. Moreover, they come in the same color as the seat.
Product variety
Even though we're interested in elongated seats in our article, it's important to note that Kohler also produces toilet seats for round bowls. Moreover, the company offers a variety of colors so that everyone can match their toilet seat with their bathroom. You can purchase an elongated toilet seat in a sandbar, ice gray, cashmere, white, black, biscuit, and almond color.
Empowered by Bemis, a Wisconsin manufacturer with a country-long experience, Mayfair is an excellent brand known for its style and design. The product line was established in the late '50s, and it quickly became one of the best brands in the bath industry,
Today, you can find Mayfair products all across the US, Canada, and Mexico. However, these comfortable and easy-to-install toilet seats are known all across the globe. They're made from durable materials with elegant designs, shapes, and sizes suitable for almost every bathroom.
Features
Whisper-close
This toilet seat by Mayfair includes a unique hinge system that enables both ring and cover to close without making any sound slowly. This closing system is a fantastic feature that can prevent finger pinching and loud noises in the middle of the night.
The best part is that the cover and the ring require only a soft push to start closing. Besides not waking you up with a slamming noise, the whisper-close system is great for maintaining hygiene since you'll need just a quick tap to cover the seat.
STA-TITE
STA-TITE is a patented system for securing the toilet seat from moving. It freely moves during installation until you find the proper tightness so that the seat is secured to the bowl.
This fastening system allows you to install the toilet seat from the top. Thus, you won't have to get down on your hands and knees to install it.
Perfect fit
Another excellent feature of this product is that the seat can fit almost every elongated toilet, including those produced by American Standard, TOTO, Kohler, and many others. Thanks to its hinge system, the product is very adjustable. You'll be able to adjust it by making a front-to-back motion until the seat is perfectly fitted.
Design
This elongated toilet seat by Mayfair comes only in white color. For those customers who liked the features but don't have elongated seats, we have some good news – the company produces the same model in a round style.
The product is made with durable molded wood and a high-gloss finish that makes the seat more resistant to chipping and scratching.
As we said in the previous review, Mayfair, a brand empowered by Bemis, is a widely-known producer of toilet seats. With more than 50 years of experience, it's not surprising that the brand has so many various products.
Given the fact that Mayfair is best known for its style and design, every customer can find a seat that meets their preferences, bathroom style, and needs. From seats created with additional potty-training rings to standard seats with whisper-close systems, Mayfair can find a suitable product for every household.
Let's check the features of the best elongated toilet seat by Bemis, with a cushioned ring and cover.
Features
Product variety
For starters, this fantastic elongated toilet seat can be bought in a round shape too. And that's not all! You can choose a color that goes with your bathroom because this soft toilet seat comes in a bone, white, biscuit, black, and sky blue color.
STA-TITE
Like the previous Mayfair product, this toilet seat also comes with an STA-TITE fastening system. Once you place the seat over the bowl and adjust it, the fastening system will secure the seat not to come loose.
This system also enables you to install the seat with a snap. However, you'll need a wrench to tighten up the hinges. When it comes to removing and cleaning the seat, the STA-TITE system will once again make things easier for you.
Cushioned comfort
You are already familiar with the previous features since they're a part of the Mayfair's toilet seat we reviewed above. However, this product comes with another fantastic feature that can make that long period spent in the bathroom comfortable and easy on your body.
This Mayfair's toilet seat comes with a cozy and comfortable cushioned seat and cover. They're made with a wood core and durable vinyl to make your seating much more comfortable. Besides being soft and comfortable, the vinyl seats are easy to clean.
It's important to mention that you shouldn't use harsh chemicals and cleaning products because they can damage the vinyl. That's why some customers reported that their toilet seats changed color after a while. The manufacturer recommends cleaning the seat with mild soap and water.
Lastly, if you're interested in finding the best elongated toilet seat, you should definitely visit Ksticca and check the company's toilet seat options.
This brand has operated for multiple years, offering a wide selection of fantastic products. Besides its high-quality toilet seats, you can buy numerous other items for your home, including but not limited to bath installations, showers, air fryers, electric grills, water filters, plumbing fixtures, shower sprayers, lightning apparatus, and many other products.
Features
Standard fit
This slow-close toilet seat has a standard size. Therefore, it's suitable to fit almost every elongated toilet, including Kohler, American Standard, Toto, and many more. The product has a simple design, and thus, it can blend into almost every bathroom style.
Slow close
Like the other toilet seats we reviewed, this Ksticca product also has a slow-close system. The system enables a slow and soundless closing of both the ring and the cover. You'll only have to push the lid gently, and the system will close them within seconds without making a loud noise.
Stable seat
Unlike many other manufacturers who use plastic bumpers, this company creates toilet seats that come with four rubber bumpers. The rubber bumpers increase friction and, thus, prevent the seat from slipping.
Durable
This product is made of polypropylene plastic. According to the company, the PP is more sanitary and is resistant to strains. Moreover, the seat will last longer and will be more resistant to chipping, peeling, and fading thanks to the material. Also, polypropylene plastic is much easier to clean compared to ordinary plastic.
Additionally, the product is tested for durability. It can withstand up to 400lb.
Easy to install and remove
The installation process should take approximately ten minutes. The toilet seat comes with quick-release hinges that will enable you to remove and re-install the seat every time you need to clean the toilet.
The product comes in a package that also contains two metal screw bolts and two plastic nuts. The installation is quite straightforward, meaning you can remove the entire toilet seat, reach the hard-to-reach areas, clean them, and re-install the seat.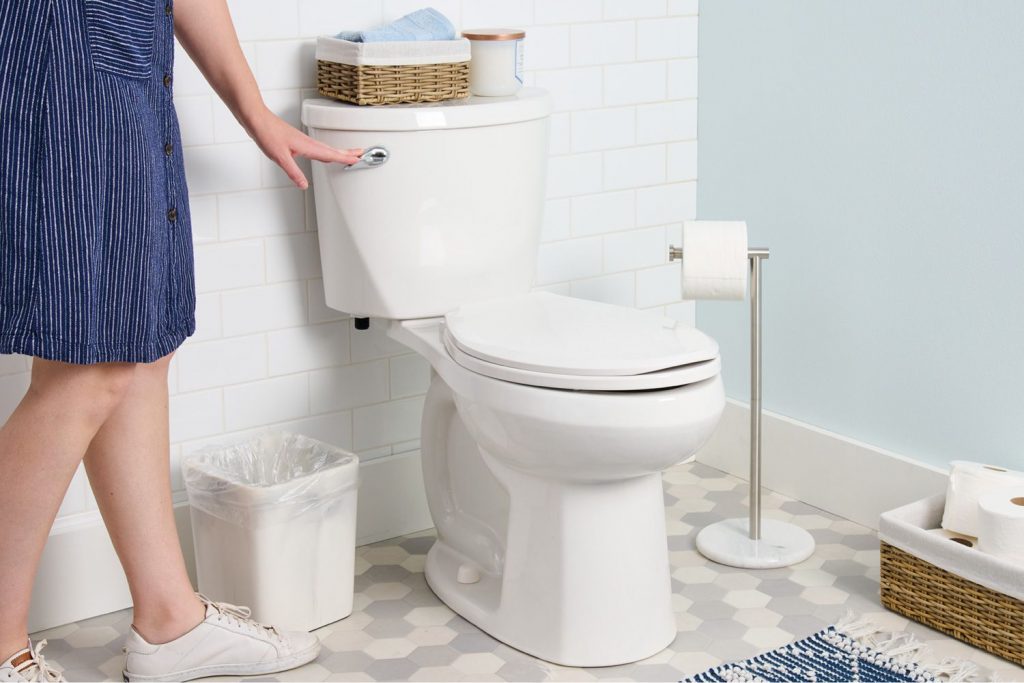 What to Look For in a Toilet Seat?
Choosing the best elongated toilet seat for your bathroom is just as important as the other items that you need. Given that many companies offer toilet seats, choosing the right one can be more tricky than you may think.
While many people don't think that picking a piece of plastic is hardly considered a challenge, we think that comfort is very important, especially when it comes to a seat that we use several times a day.
Even though toilet seats don't expire, they can break or provide an uncomfortable experience. That said, there are some tips we would like to share. These recommendations have helped many people choose wisely, and they may help you too.
Material
Before buying a product, you should always check the material of the seat and the hardware. You should think about skin sensitivity and whether you have had some rashes or reactions to certain materials. Usually, toilet seats are made of plastic or wood.
While plastic is more lightweight and easy to clean, wood seats have other advantages. Also, you can choose a soft seat. They're usually made of vinyl since it's easier to maintain. You should base your choice on the material's durability and, of course, on your personal preferences.
Shape and size
You should always measure the bowl before buying a toilet seat. Sometimes, online stores can have misleading information regarding the size. For instance, they may share how long the seat is from end to end. Keep in mind that you should also consider the length from the hinges to the front end.
When it comes to shape, your choice is limited because it doesn't matter which shape you want. The toilet seat shape should match the shape of the bowl. Otherwise, the seat won't fit properly, which will result in uncomfortable seating and breaking of the seat.
Installation
We recommend you buy a toilet seat that can be installed and removed easily. You may have to pay a few bucks more, but it will be worth it because you'll be able to remove the seat to clean it. Otherwise, if the seat doesn't install easily, you'll have to throw it out if you decide to remove it.
Additional features
If you want a seat with additional features, we recommend buying a product with a slow-close system. It's soundless, and your lid will always be closed. You can also buy a seat with adjustable temperature. Thus, you'll always sit on a warm toilet.
Related: Best Heated Toilet Seat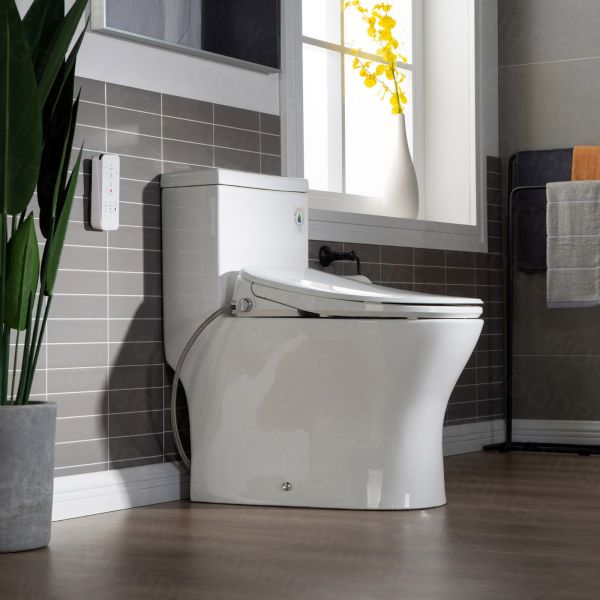 Why Did We Select These Toilet Seats?
We can assume that you're wondering why we selected these products. Truth to be told, you have every right to ask that question, given the fact that there are millions of companies that produce toilet seats. From experienced brands that offer various products to one-product-only factories, the industry offers so much choice that it's almost impossible to choose from. That's why our research was challenging and lasted for a very long time. We went through hundreds of brands and their histories, calculated toilet-seat measures, and compared their features.
Finally, we decided to include several options so that you can find the most suitable toilet seat according to your preferences. That said, our article contains toilet seats with various features, from a luxurious product with unique abilities to a standard toilet seat made from durable materials. However, you should know that all of them have something in common.
Related: Best American Standard Toilet
They are durable, adjustable, fit almost every elongated toilet, and are made from quality materials. Moreover, they are reasonably priced and come with a warranty.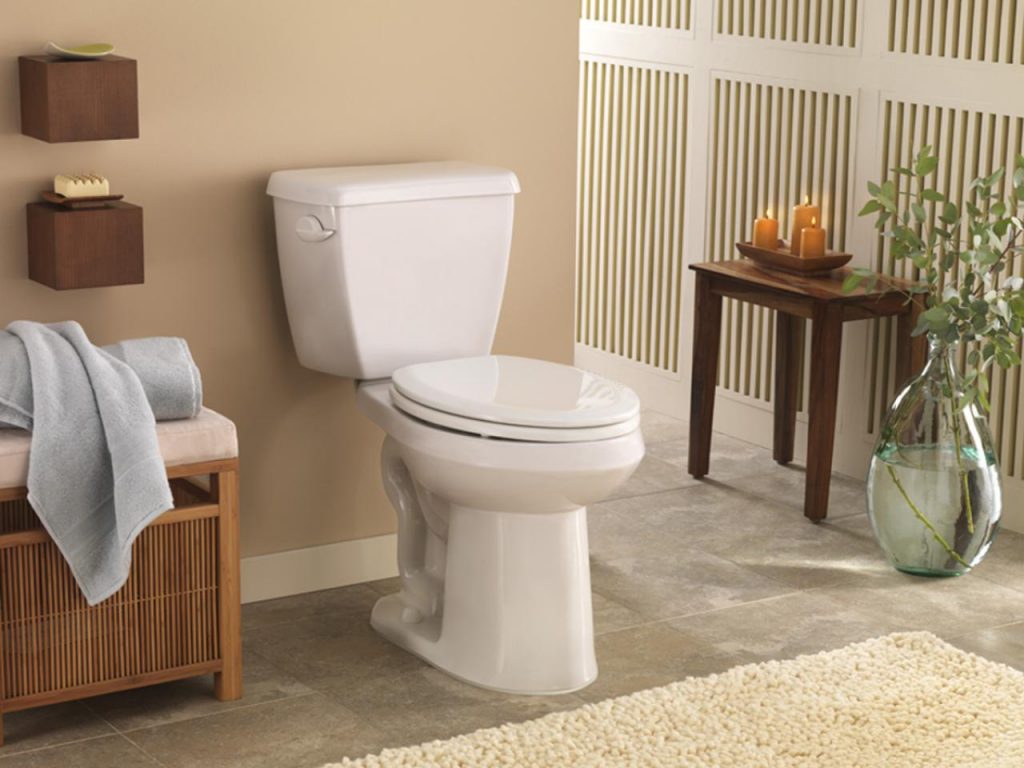 Frequently Asked Questions
Should I measure the toilet bowl before buying a toilet seat?
Yes, of course. Toilets come in various sizes and shapes. Even though most of the bowls are standard, that doesn't mean that every toilet seat will definitely fit the toilet. Therefore, it's very important to measure the toilet before buying a seat.
Besides the size, with measuring, you can determine whether you need an elongated or round-shape seat. This is also very important for the seat to fit the bowl properly.
Related: Best Round Bidet Toilet Seats
Do all toilet seats close slowly?
No. Most of the seats shut immediately after pushing the cover down. Lately, more and more companies launch new product types with applied slow-close systems. These systems are excellent, especially for those who often go to the bathroom in the middle of the night and forget to close the seat or slam it too hard and wake up the entire house.
Are bumpers important for the toilet seat?
Yes, bumpers are very important. They hold the seat and prevent it from laying directly down on the bowl. Thus, they prevent potential damage to the hinges, the seat, and the bowl. They often are made of plastic, but we recommend rubber bumpers because they can cause better friction.
Conclusion
So, this is it! After researching and analyzing the features offered by some of the best manufacturers for bath products, we came up with four fantastic toilet seats and covers that will definitely brighten up your bathroom.
We hope that our reviews can help you choose the best elongated toilet seat that matches your preferences and your bathroom style. Of course, there's no doubt that Brondell, Kohler, and the other brands can meet your expectations.