Do you believe replacing an old toilet with a new one is too time-consuming and difficult? You won't believe how straightforward it is! Assuming you want to get the best dual flush toilets for your house. Before making your final decision, you should research and learn about the various models' performance qualities and life durations. First and foremost, have you ever heard of the phrase "dual flush toilet"? The greatest double flush toilets use either a double button or a handle appliance to wash away waste.
Due to current technological advancements, many people have already followed the current bathroom trend and installed dual flush toilets. But how do you choose the best dual flush toilets product from a large selection that will last and serve its purpose?
Even if some people believe otherwise, a toilet is not just a toilet and serves no other purpose than self-cleaning. Read the evaluations published below to learn about dual flush toilets and the advantages of installing a dual flush toilet.
Best Dual Flush Toilets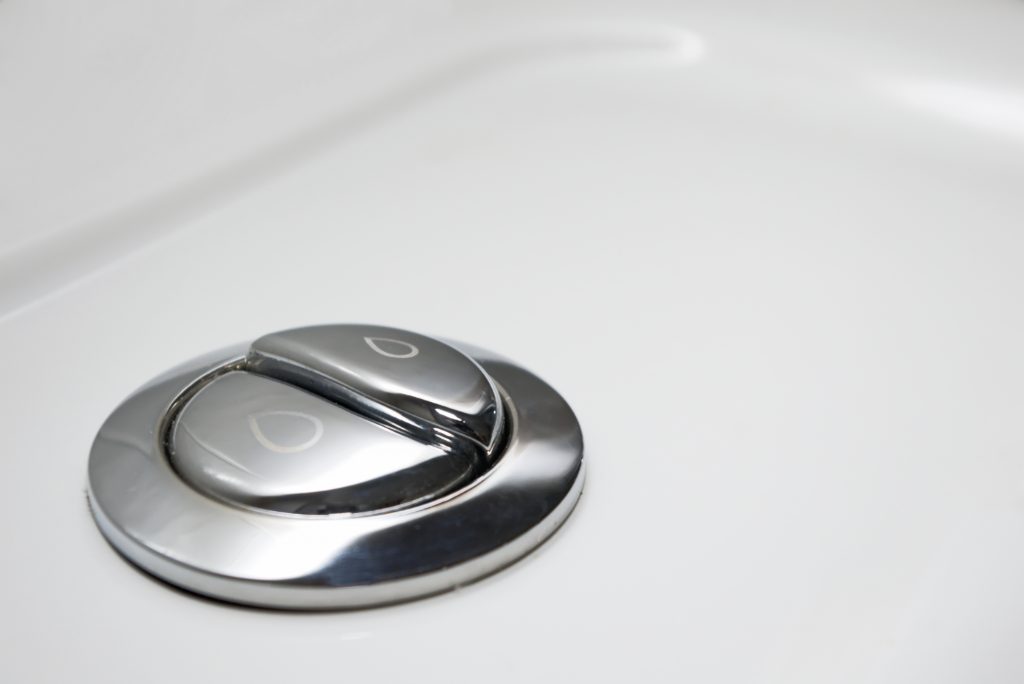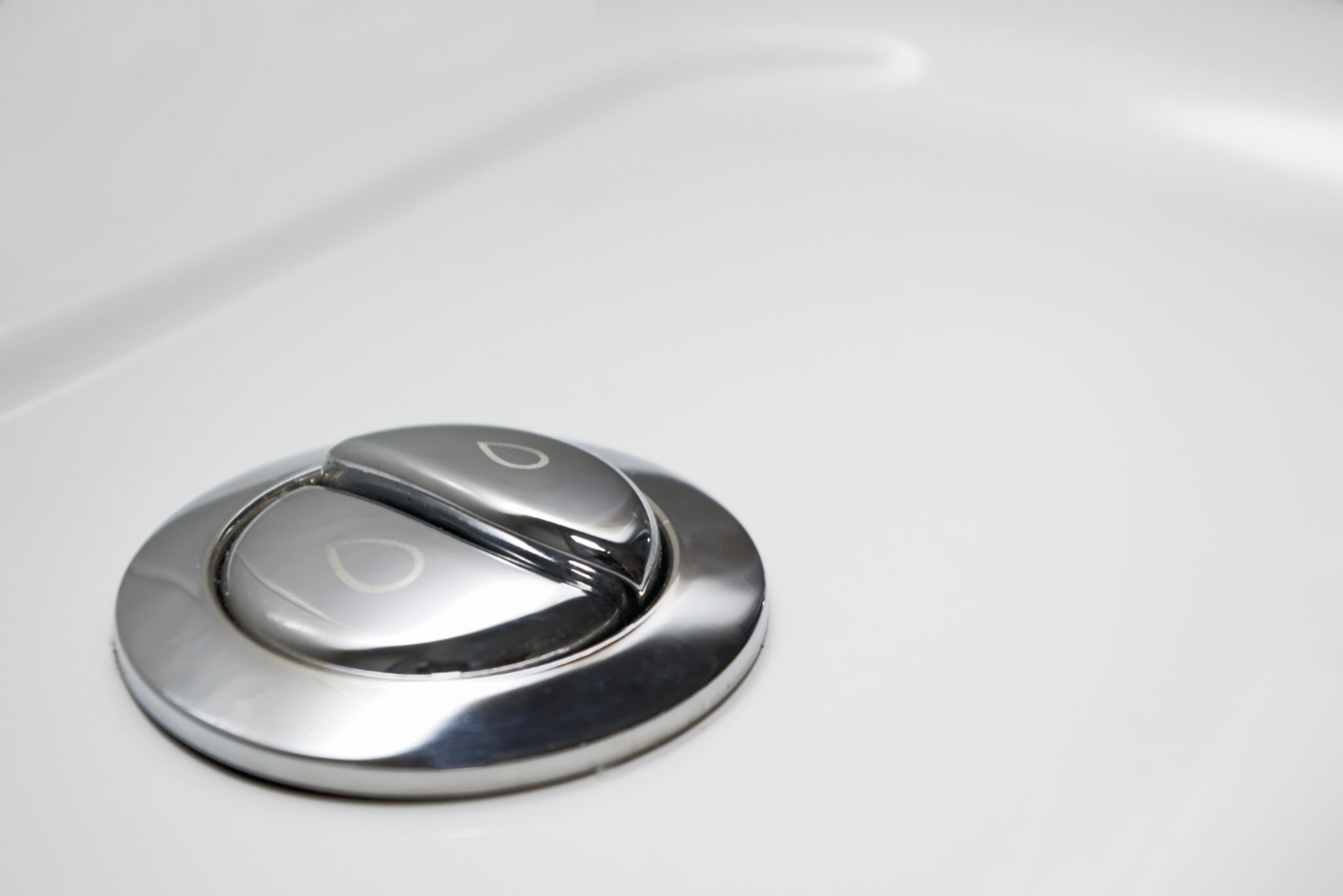 How We Made This List
The bathroom is an essential part of any home. As a result, each bathroom element must be selected, designed, and installed with care. For example, the performance of toilets varies greatly. We've compiled a list of the most important elements we considered while evaluating a dual flush toilet.
Design
The toilet's design is the first consideration. Everyone pays attention to the toilet's appearance while purchasing them. There are numerous styles of toilets to choose from. You may get an idea of the styles of toilets available on the market by looking at our mentioned dual flush toilet, which we've included below. We believe that the greatest dual flush toilet design is the one that you prefer and that is compatible with your bathroom.
Water efficiency
In addition to saving you money, a water-efficient toilet can help the environment. While the government limit for toilet flush volume is 1.6 gallons, water-efficient toilets consume only 1.28 gallons. Another water-saving alternative is the dual flush toilet. Rather than using more water to flush away solid waste, this toilet's flush handle utilizes less water when flushing away liquid waste. So, you'll use less overall, but you'll be able to conserve high flush performance when needed. When looking for a water-saving toilet, we look for the WaterSense label. Up to 20% less water is consumed by a WaterSense toilet than a regular toilet.
Functionality
Before making the last decision, we considered the toilet's functionality. Automatic and semi-automatic toilets are both readily accessible here. You are free to select the model that best suits your needs.
Price
The cost of the toilet is an important consideration since we can pick a toilet that fits within our budget. A wide variety of toilets are available at varying price points, and we'll help you choose the one that best fits your needs.
Brand reputation
We chose a toilet brand, after going through all of the above considerations and its reputation in the market. You may find a wide variety of brands in ceramic. Most brands only provide high-strength products, so there won't be much variance between them.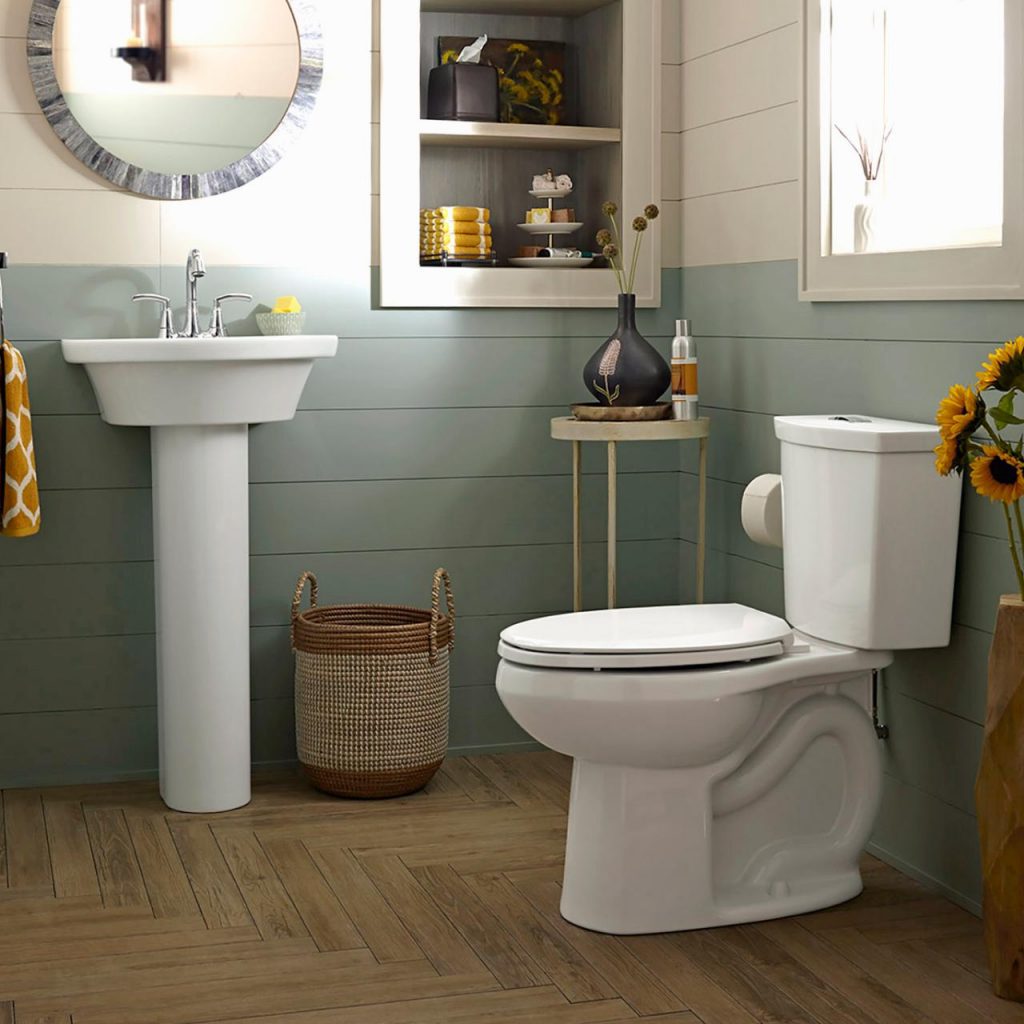 Best Dual Flush Toilet Reviews
According to American Standard, dual flush provides some of the best toilets on the market today. Compared to the other options here, this is one of the more affordable options. If you can't afford the money upfront, you may want to explore financing this toilet for less than $40 a month. Depending on your preference, a round or elongated front is available and a standard or right height. You can also select white, linen, or bone toilets, both off-white cream tones.
One of the best features of this toilet is the H2Option, which allows you to customize the flush. You have the option of using a full or partial flush. Because of the high-efficiency flow, you'll save money and water. The dual flush will consume 0.92 gallons or 1.28 gallons per flush, allowing you to save even more water than many other options on the market.
Because of its self-cleaning, highly glazed surface, the DeerValley DV-1F026 has partially improved flushing efficiency. A substantial part of this is also due to the siphoning flush system. Because of the suction, you can draw waste out of the bowl and into the trapway. As a result, a second flush is rarely required.
The best features are just getting started. We found no difficult-to-clean nooks and crannies in the toilet's one-piece construction. Furthermore, the seat may be removed with a button and cleaned independently. This construction also ensures that the toilet will not leak.
It's difficult to minimize the structure's length. Finally, it improves the comfort level of using this toilet for extended periods. Installing this toilet should not require modifications if your bathroom's rough-in size satisfies industry standards. The box also includes installation instructions, floor bolts, and other equipment. Even if you decide to conduct the installation yourself, you'll need some extra tools.
Fine Fixtures Dual Flush toilet is a high-quality one-piece toilet with dual flushing capabilities. The Dual-Flush has a 6 LPF (liter per flush or less) rating in terms of efficiency. The toilet's high-grade structure includes a trapway and a glass surface.
The glass exterior of the toilet also contributes to keeping the bowl fresh between uses. The trapway does not become blocked since no residue is permitted to remain on the glazing substance. This toilet seat is quieter and less obtrusive than ordinary toilet seats, which can be unpleasant if they slam repeatedly. Because the lower portion of the toilet seat is soft, there is no sound when you close the lid.
The soft-closing toilet seat is suitable for families with little children. The dual flush saves water because it uses less than a single flush. With this flush, you can conserve a lot of water while still getting the job done. You'll also save money on your water bill. The company claims that the toilet will save approximately 4000 gallons of water each year.
We'd recommend the Kohler K-3987 dual flush toilet for low-cost toilets. Aside from its low price, the almond-colored vitreous china on this item gives the toilet a wonderful appeal. It includes a Class 5 flushing system, which accounts for the flush's excellent efficacy. This toilet also includes a big valve that allows fast water to flow through the direct-fed jet at high pressure, guaranteeing that the bowl is clean after each flush.
The toilet's canister, which has a 90% uncapped seal material, ensures leak-proof functionality. The universal red seal is more durable and lasts longer since it is less exposed to the water in the tank.
Because it has a round bowl rather than an elongated one, the K-3987 from Kohler Wellworth is one of the more comfortable alternatives. Because it is circular, the bowl takes up less space. As a result, the toilet can fit in even the smallest locations when every inch counts.
Signature Hardware was founded in 1999. The toilet fixtures manufactured by the company are of the finest quality, beautifully designed, and long-lasting. 393188 Kennard 1.6 GPF Rear Outlet by Signature Hardware Toilet offers the best style and functionality. The height of the extended bowl is appropriate for a floor-mounted toilet.
The two-piece toilet appears to be one unit due to its seamless design. Extra comfort is given by a specially designed elongated bowl that extends an inch further than the round configuration. The toilet is built of fine porcelain and weighs only 80.1 pounds. The white finish of this product comes with a limited lifetime warranty.
We chose a small and modern toilet for your bathroom from the HOROW brand in this final presentation. It is known as the HOROW HWMT-8733 and comes in three different packages, including a single component.
Because of its compact one-piece design, this selected model is a good choice for bathrooms with narrow shapes. The height and length of the toilet seat from the floor are 16.5 inches, which is rather little in comparison to other toilet seats.
Furthermore, the device measures 25 x 13.4 x 28.4 inches and weighs 96 pounds, making it a decent fit for most people. This toilet uses high-efficiency flushing technology to offer a strong but silent flush. A half flush uses 1.1 gallons of water, whereas a full flush uses 1.28 gallons of water because it is a dual flush toilet.
It's ceramic with a self-cleaning surface, which gives it a nice look while making upkeep a snap. CEC, Energy Star, WaterSense, CUPC certification, and others ensure that you may rely on the model and brands with confidence.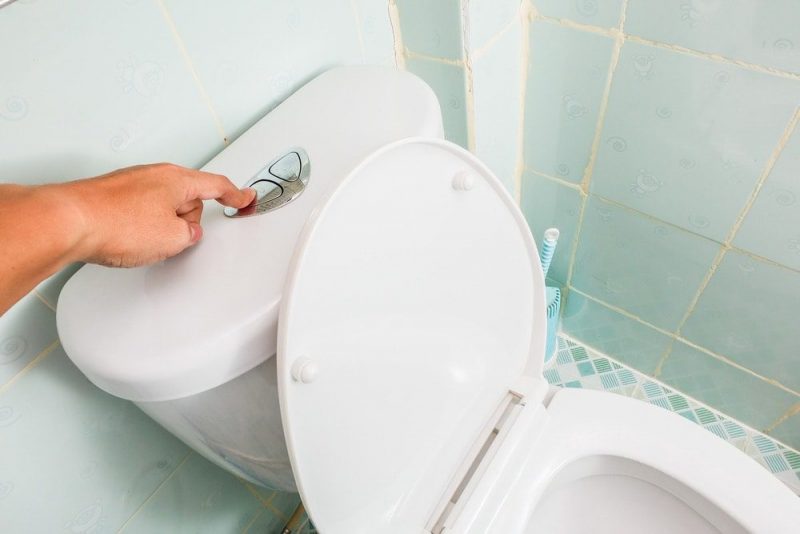 Factors to Consider While Choosing a Dual Flush Toilet
Price
Remember that a high price tag doesn't necessarily mean high performance when looking for a new product. According to users' experience with dual flush vs. single flush toilet models, the ones in the middle of the pricing range are frequently the best.
A long-lasting toilet built to last can save a significant quantity of water for many years. For this reason, it's critical to consider these most critical factors while looking for a toilet: drain-line clog, waste removal, and bowl cleaning ability. The following steps outline how to determine a toilet's efficacy once it has been installed:
Water efficiency
The most important issue for a dual flush toilet is water efficiency. The EPA has set the maximum flushing capacity for toilets at 1.6 gallons. You should look for flush toilets that use less than 1.6 gallons of water each time used. As an alternative, look for the WaterSense logo on the toilet tank. It is implied that a WaterSense-certified toilet meets the EPA's standards for water efficiency, which will help you save funds on your water bill.
Read more: Best Flushing Toilets
Noise level
Because a noisy toilet is annoying and inconvenient, no one wants to have one in their bathroom. The quietest flushing dual flush toilets are the best choice, so look for this feature before buying. An insufficient water flow in the bowl is frequently blamed for the clamor. Your toilet's noise level may be an indication of poor construction. It can also be quite noisy when a firm toilet seat is used.
Easy of maintenance
The simplicity of maintenance is another important consideration. A toilet requires a lot of water, effort, and chemicals to clean and maintain. So, if it is difficult to maintain, then the whole point of a perfect dual flush toilet is lost. It's also advantageous to have a toilet that requires little to no maintenance or cleaning, as doing so requires just a small amount of physical exertion. It may be used for a long period without considerable maintenance and also means that it is cost-effective and efficient to utilize.
Comfort level
The ease with which you can use a toilet has a lot to do with how comfortable it is. It's safe to argue that an uncomfortably cramped toilet is a major annoyance, given its primary function. Before buying a toilet, you need to make sure that it's comfy. Check the toilet's height, size, and design to see if it suits your needs. Consider the size of your bathroom when deciding where to put the toilet.
Seat height
Your toilet's height plays an important role in your comfort and convenience. As a result, no matter what style or design your toilet has, you should always keep its height in mind. Standard toilets sit around 15 inches above the floor. However, there are a variety of 18-inch-high comfort-height toilets on the market, which are often ADA-compliant.
The goal of these toilets is to replicate the experience of sitting on a regular chair as closely as possible. This type of toilet is ideal for persons with mobility issues because of its enhanced height and comfort.
Size and shape
Elongated toilets and circular toilets are the two most popular shapes. The elongated variants are well-known for their comfort. Even though they take up more room, their square design offers a more comfortable sitting experience than their round counterparts. On the other hand, round toilets are typically 5 inches smaller and better for tiny children. Finally, if you have a small bathroom, a wall-mounted toilet is an excellent alternative because it can be quickly installed to maximize space.
Read more: Best American Standard Toilets
The Benefits of Using a Dual-Flush Toilet
Municipalities first adopted dual flush toilets to cut costs and waste. Occasionally, you'd see the dual flush option at airports and public buildings. You can dispose of small waste (urine) by pressing one button, while you can dispose of larger trash by pressing another button. For a variety of reasons, dual flush toilets have become increasingly popular.
Reduce cost
First and foremost, they slashed costs. We said that older toilets typically utilize 3.5 to 7 liters of water for flushing purposes in the introduction. That works up to 16 flushes a day for a household of four people who each use the restroom four times a day. It will take 80 gallons of water to flush a 5-gallon tank.
Dual flush toilets use 0.8 gallons for urination and 1.28 gallons of bigger waste with each flush. A family of four uses only 20.48 gallons of water per day if they flush their toilets at 1.28 gallons every flush. That's a 75% reduction in water consumption per day. That adds up to a significant amount of money saved for a month.
Conservation
But money isn't the only factor. A dual flush toilet can save a huge amount of water if you care about the environment. Our climate is changing in some manner, shape, or form. Water shortage is becoming an issue in the Western United States, where rain patterns are unpredictable, and droughts are growing more common.
Desalination facilities improve water treatment plant efficiency (to recycle water), and grass removal is a method by which states, communities, and individuals reduce their water consumption. Every day, we defecate in freshwater, although many countries do not have access to fresh water or have to trek for miles in search of it.
Incentives
In some U.S. states, dual flush toilets are also becoming more popular among homeowners due to government incentives and regulations. In several states, new residences must have WaterSense-certified toilets installed as standard (WaterSense is the certifying body for water-efficient toilets). As part of the regulatory approach to decrease waste and water use, it's a sensible policy that makes sense (WaterSense).
The only exception is for existing homeowners who are exempt from this requirement. Homeowners benefit from rebates and other incentives to buy a new toilet at a reduced price. Family budgets benefit from the refund since it encourages them to replace out-of-date technology while saving water.
Dual flush toilets clog less
It is less probable that a dual flush toilet would clog. Gravity helps with trash collection, and a large trap-way is included in the design to make this process more efficient. There will be fewer clogs because of this compared with a regular toilet. Most dual flush toilets rely on gravity instead of pressure siphoning to flush waste away. As a bonus, the trapway's size reduces the risk of clogging.
Cost-effective
Using a dual flush toilet will save you money because it uses less water. If you think about it, the amount of water you consume on a monthly or annual basis determines your water bill. Because of this, a dual flush toilet can save you money in addition to your shallow baths and quick showers.
Read more: Best Smart Toilets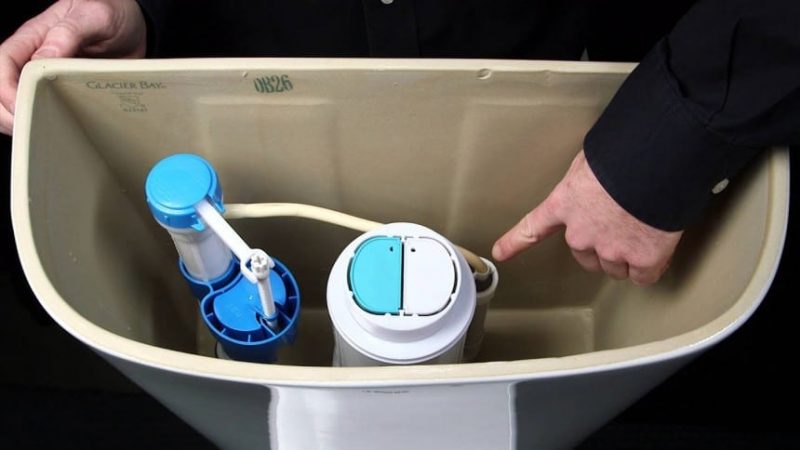 Types of Toilet Flushing Systems
Gravity flush
Gravity-based flushing systems use the water's weight to generate flushing pressure. In some gravity systems, an elevated cistern is used to extend the distance water must travel to the toilet bowl to optimize pressure and improve flushing efficiency. Cleans and removes trash from the bowl simultaneously with the help of the tank water. Since the beginning, toilets have relied on gravity for flushing, one of the oldest methods. They're also one of the fastest flush systems available, thanks to the limited number of moving elements they contain.
Pressure-assisted
A pressure-assisted system uses an additional mechanism to push water into the toilet bowl even more forcefully than a gravity flush. When water begins to fill the toilet's ceramic tank, an air-filled balloon in a plastic tank is compressed. Because of the compressed air inside the balloon, flushes can pump water into the bowl at a higher flow rate than achievable in a gravity tank.
These systems can use less water yet be strong or use the same amount of water more effectively than gravity flush systems. Pressure-assisted toilets are noisier than other flushing systems because of the additional force exerted during the flush. Some people may prefer a quieter, less powerful computer setup.
Dual flush
Environmentally friendly dual flush systems are increasingly popular since they let you use more or less water depending on the amount of trash you need to flush. It is possible to do a "full" or "partial" flush on the same toilet by using two levers or buttons mounted on the same piece of equipment. There is no difference in how much water is used while flushing the toilet with the full flush.
On the other hand, a half flush utilizes only 1.1 liters of water and is suited for liquid waste only. Because of its excellent water-saving qualities, many countries have embraced the dual flush system and require it to be included in all new buildings.
Double cyclone/tornado flush
TOTO, a toilet manufacturing firm, recently developed the "Tornado Flush" toilet technology. The Tornado Flush uses two enormous nozzles on either side of the bowl to create a centrifugal, cyclonic rinsing action instead of the typical rim holes. The same high-efficiency system handles solid and liquid waste, which requires just 1.28 gallons every flush.
Read more: Best Japanese Toilets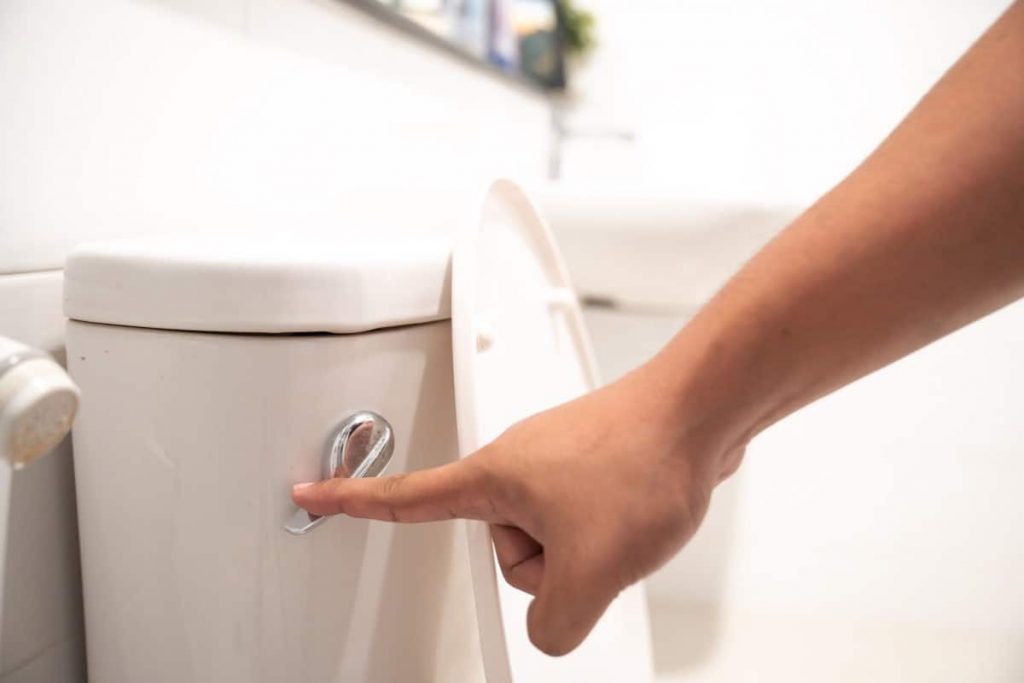 Frequently Asked Questions
What is a dual flush toilet?
Toilets with a full flush and a low-flush option are called dual-flush toilets. Water conservation is the most important benefit of a dual flush toilet. As in Europe for decades, dual flush toilets are becoming increasingly popular in the United States. Toilets can take up to 26% of the water consumed in the United States in a year. If you have a dual flush toilet, you'll save around a third of the water you would come with a standard flush.
On the other hand, modern toilets save a lot of water even with a full flush, compared to previous toilets. Compared to a modern high, efficient toilet, older grandfathered-in toilets can use up to 3.5 gallons of water per flush. One gallon or less is used for a partial flush, while one gallon or more is used per full flush on most modern dual-flush toilets. It's now a federal rule that toilets cannot use more than 1.6 gallons per flush.
How does a dual flush toilet work?
A unique cylindrical flush valve used in dual flush toilets can accurately release two different volumes of water simultaneously. The flush button on most dual flush toilets will be two separate buttons. This button has a tiny button for liquids and a larger one for solids. It is not uncommon for dual flush toilets to include handles that can control how much water is flushed and how much is flushed completely.
The light flush (0.8 to 1 gallons) and the full flush (1.2 to 1.6 gallons) typically flush about the same amount of water. Instead of using a rubber flapper, the basic single flush toilet now has a designed flush valve.
Which is better, single or dual flush toilets?
Dual flush toilets conserve water, but it can take some time to get used to them because of their unique design. Having to relearn how to operate buttons and levers might be difficult for some people. Additionally, these toilets are more pricey than their predecessors. On the other hand, dual flush toilets may necessitate more regular cleaning for some users.
The dual flush toilet is a good alternative to lessen your environmental footprint. In addition to saving water, you may see a decrease in your water bills due to your efforts.
How to convert a single flush toilet to a dual flush toilet?
To prevent water from overflowing, remove the tank cover and insert the dual flush valve on the toilet's overflow duct. Afterward, remove the preceding lever and unscrew the corresponding pushbutton actuator. Attach the actuator to the dual-flush valve and secure it to the tube. Lastly, turn on the water supply shut-off valve, and you're ready to go!
What is the right size of a dual flush toilet?
To begin, think about the height of the bowl. There will be a 15 to 17-inch gap between the bowl and the ground. Each product's design, however, can differ slightly. For example, toilet bowls 17-19 inches high for the elderly, disabled, or wheelchair users are designed to make them easier. Alternatively, children's toilet bowls are often less than 15 inches in diameter.
You'll want to measure the bowl's breadth and length. Dual-flush toilets come in various shapes and sizes, including round and elongated bowls — the diameter and length of a round bowl range from 14 to 15 inches. The elongated bowl has the same width as the circular bowl. Despite this, it's a tad bit lengthier. The exact measurement of the elongated bowl's length is between 18 and 19 inches.
Read more: Best Composting Toilets
Conclusion
If you live in an older home, you will have an old toilet that wastes water. It's a good idea to upgrade your toilet, so you'll see the benefits in the years to come. Dual flush toilets can also enhance the aesthetics of your bathroom by appearing sleek and modern.
This article discusses many types of toilets and the advantages of installing the best dual flush toilets. Most people are unaware that there is a range of toilet options, ranging from elongated to round toilets to lever and top-button flushing. You might find one that fits your needs and style. Before making a decision, do your research!