Chair height toilets are designed specifically for persons who are in need of a higher toilet seat. A chair-height toilet is not only advantageous for tall persons but also for anyone who finds it difficult to use a regular toilet. Taller toilet seats will aid the elderly, handicapped, and those recovering from surgery.
When buying a toilet, most individuals are only concerned with its appearance and neglect to check whether the toilet's dimensions are suitable for them. The height of your toilet will have a significant impact on how comfortable it is.
If you overlook this throughout the purchasing process, it may cause you problems in the future. That is why chair height toilets are advised to be considered, and with our list, you will have no trouble determining which chair height toilet is right for you.
How We Made the List
Height
The main reason you're getting a chair height toilet is to make it simpler to stand up; therefore, the height will be your first priority. The chair height toilets on our list are between 17 and 22 inches tall, and they comply with the Americans with Disabilities Act's toilet height criteria.
When buying a new chair height toilet, sit on it first to see how it works. You don't want your legs dangling off the side, especially if you sit for long periods, because this might cut off circulation and make your legs numb.
Water efficiency
Water efficiency is a major factor today because water is so expensive. GPF – gallons per flush – indicates how much water is used per flush, and a lower rating saves you money over time. We searched for toilets with dual flushing abilities. This lets you use more water when you need to flush away more waste and less water when you don't.
Warranty
A warranty shows that the manufacturer is confident in their products, and the majority of the toilets on our list do so. You may have noticed that the warranty terms for the devices we discussed above differ, but that's good because they differ in quality and features.
In the chair height toilets market, the American Standard and Kohler toilets have likely the best warranties offered. Because you never know when defects will appear, a product warranty is absolutely something to think about.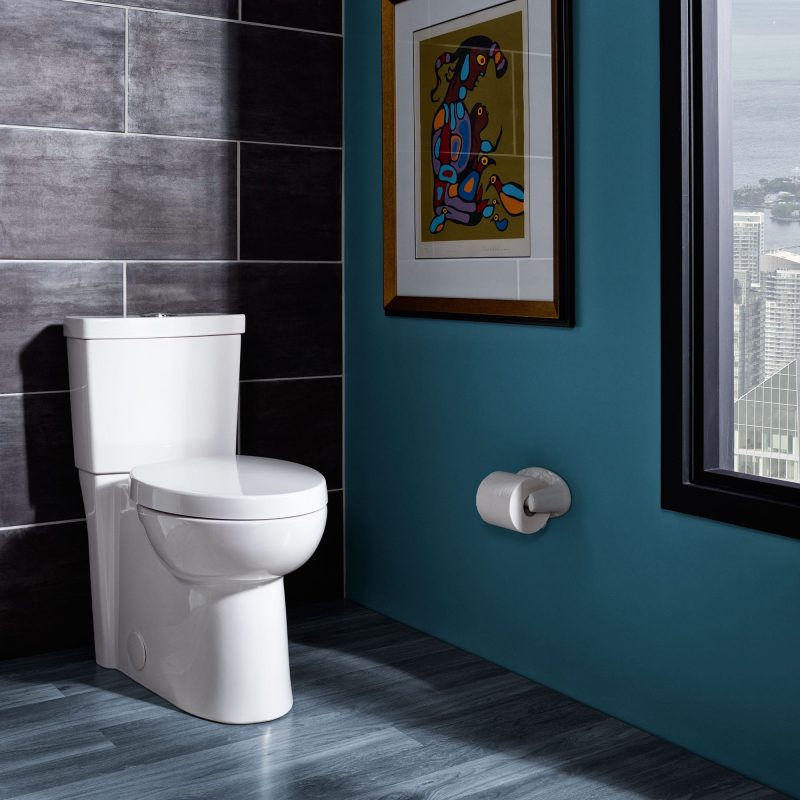 Best Chair Height Toilets
Best Chair Height Toilets Review
Kohler is committed to advancing design, innovation, and sustainability for your home and lifestyle and has a long history of doing so. Kohler's industry-leading fixtures, from sinks and faucets to toilets and lighting, exemplify the brand's beauty and craftsmanship.
The striking style of each product makes a statement while also providing convenience, cleanliness, and class to your house. The Kohler K-3979-0 is a competitively priced toilet that can compete with higher-end toilets.
It has a 12-inch round front bowl and is made of porcelain, which is a sturdy and aesthetically beautiful material. The toilet is also available at a chair height, ensuring that tall people would be able to use it comfortably.
We particularly like that the K-3979-0 includes three pre-installed tank bolts, making installation a pleasure. However, when it comes to water usage, this toilet isn't the most efficient. This is due to the fact that each flush consumes up to 1.6 liters of water.
It is a well-kept secret that there are toilets that consume significantly less water. This toilet, on the other hand, performs a good job of flushing trash away. Finally, the Kohler K-3979-0 comes with the K-4468 Toilet Tank and the K-4199 Comfort Height Toilet Bowl.
Features
The K-3979-0 toilet is a floor-mounted model, which is the most prevalent variety. The floor-mounted design means it will be fastened into the sub-floor of your bathroom.
This chair-height toilet, often known as an ADA compliance toilet, is made by Kohler. Chair height toilets have a little higher seat than regular height toilets. Sitting and standing become simpler as a result of this.
The toilet is 93 pounds in weight. The two-piece toilet is simple to shift during installation or for other purposes. The trap passage is 2-1/8 inches wide, which allows the huge stool to slide through without clogging. The toilet's most advanced feature is that it takes up less room.
The skirted trap passage and surface treatment that helps reduce the accumulation of water scale and mineral stains make cleaning the toilet a breeze.
It also includes a canister system flush valve with a 360-degree water spray to clear the bowl. This system is comparable to that of the Cimarron.
Woodbridge T-0018/B-0735 is one of Woodbridge Bath's finest toilets. Customers can always count on Woodbridge to deliver high-quality, industry-standard products. This one isn't any different.
High-quality ceramics were used to make the Woodbridge T-0018/B-0735. This toilet is extremely durable and scratch-resistant, thanks to its high-quality ceramic and vitreous china coating. It has a long lifespan due to its structure.
This toilet is made out of only one piece. As a result, it appears to be fashionable and contemporary. There are some gaps between the bowl and the tank on a two-piece toilet. As a result, cleaning the toilet becomes quite difficult. A one-piece toilet, on the other hand, has no such gaps. As a result, cleaning and maintaining it is a breeze.
The skirting trap approach not only makes cleaning easier but also gives it a distinct and exquisite appearance. This toilet has a flush system that is completely glazed. The cleansing method is really effective. It also includes a dual flush system.
For liquid trash, it uses one gallon of water, and for solid waste, it uses 1.6 gallons of water. It saves a lot of water thanks to dual flush technology. Because a flush system is powerful, it assures that there are no clogs, leaks, or other issues with the toilet.
Features
The Woodbridge T-0018/B-0735 Elongated Toilet has a very small and compact top water tank, so it takes up very little room and is suitable for placing beneath cupboards, as well as using very little water.
It includes a robust flushing mechanism as well as a glass trapway to ensure that all types of waste may be flushed down easily.
This toilet even has a dual flush option, so depending on the type and amount of waste in the bowl, you can use more or less water.
The Woodbridge T-0018/B-0735 Elongated Toilet has a comfortable height design that makes it easy to sit on, and the elongated bowl further adds to the comfort. It's a very nice modern toilet.
It also has an ergonomic shape and chair height, making it suitable for the majority of people. The T-0018/B-0735, like the other Woodbridge toilets, is focused on water saving. Once you start using this toilet, you will notice a significant reduction in your water bill.
This model also has a quiet flush, so you won't wake up the whole family in the middle of the night. It comes with a toilet seat that softly closes to make sure it is very quiet. It's also a long-lasting alternative.
Kohler is known for producing high-quality items, and this toilet is no exception. The K-3999-0 is the same price as the other Kohler option on this list. This Kohler K-3999-0 toilet features a round front and is built of vitreous china. The product's dimensions are 27.75 x 18 x 29.25 inches, and it weighs only 25 pounds. It has a rough-in of 12 inches.
Gravity Flush technology is used in this toilet, which utilizes 1.28 gallons of water every flush. It has a trip lever on the left side. WaterSense has certified this toilet. For starters, it's a dual-flush toilet, which means you can select between a full or half-flush, allowing you to conserve water and save money on your water bill.
Surprisingly, the K-3999-0 retains the traditional handle flushing mechanism rather than the buttons seen on most dual-flush toilets, which is a good thing for those who find buttons inconvenient, such as those with disabilities.
With its swooping lines and smooth, easy-to-clean surfaces, this toilet also finds a wonderful mix of traditional and contemporary aesthetics, making it suitable for almost any decor. It's also simple to keep up with.
Features
Kohler K-3999-0, a toilet that uses only 1.28 GPF and saves up to 16.5 thousand gallons of water each year. This toilet is WaterSense certified due to its minimal water usage.
Even though it's an extended toilet, it takes up the same amount of area as a round bowl, giving purchasers the benefit of a larger toilet without taking up any additional space. The large bowl and seat provide enough place for thighs to rest, making it comfortable for anyone taller sitting down.
The bowl requires minimal cleaning thanks to the AquaPiston canister, which allows water to flow freely in the bowl from all sides. The canister design, which has a larger coverage area than normal toilets, ensures that there will be no leaks.
It's important to note that this is a two-piece model rather than a one-piece. Despite this, it's easy to think of it as the best two-piece model on the list. There are many better two-piece models in the design category than the K-3999-0, but for general function and sturdiness, this is the best you can get in a two-piece.
Next, we have the DeerValley DV-1F026 with its improved flushing efficiency, which is in part due to the highly-glazed self-cleaning surface that it has. The siphoning flush system is responsible for the other half. It creates a vacuum, which can suck waste from the bowl into the trap way due to the pressure. As a result, a second flush is almost never required.
The toilet is also made of a single piece that is free of nooks and crannies that could make cleaning difficult. The attached seat, too, has a push-button release mechanism that allows it to be washed separately. This design also assures that the toilet is leak-proof.
The elongated construction is also not to be overlooked. It does, after all, make sitting on this toilet for long periods of time more comfortable. In addition, the height is ADA-compliant, and the rough-in is 12 inches.
The toilet also comes with a supply line connector or adapter, which allows you to work with two different supply line diameters. In addition to the connector, a high-quality wax ring, floor bolts, installation instructions, and other equipment are supplied. If you take on the installation job, you will, however, require some additional installation tools.
Features
Design that is both modern and small. Despite being designed for compact spaces, the DV-1F026 toilet looks great in any modern bathroom. The seat lid can be discreetly closed.
It has a smooth and concealed skirt style that is not only attractive but also easy to clean. The powerful twin flush is incredibly dependable and consistently delivers excellent results. For simplicity of usage, the enlarged front bowl is set at a suitable height.
To make installation and use easier, toilet seats and wax rings are included, and the trapway is hidden from view. The self-cleaning glazed surface makes maintenance a breeze. The self-cleaning glazed surface is both appealing and simple to keep clean. A wax ring and an improved UF durable plastic seat are supplied.
This little toilet has an easy-release feature that allows you to entirely remove the toilet seat. This allows you to clean the toilet more thoroughly without having to wrestle with the seat, making it easier to remove grime and dirt.
This stylish compact toilet is designed for floor mounting, with a 12-inch rough-in from the wall to the C/L outlet.
The Colony Right by American Standard is a one-piece toilet that belongs to the High-Efficiency Toilets (HETs) category. This corresponds to a flush rate of 1.28 GPF, which is 20% more efficient than a typical 1.6 GPF toilet. The American Standard 2961A104SC.020 Colony Right is known for its high quality and attractive appearance, adding value to your bathroom.
This modern toilet's standout features are the lack of noise and the ability to refill quickly. The seat is 26.1 inches high, which is 10 inches higher than the standard, making standing and sitting on the bowl easier. This height is ideal for taller folks and the elderly, and it is also ADA compliant.
This toilet's sleek shape and design make it very easy to clean. The silver-ion component instilled in the surface inhibits the growth of algae and bacteria and the accumulation of foul odors, resulting in a permanently clean surface. After that, the EverClean surface is always immaculate and simple to keep clean.
It's quite easy to set up. It has a speed connect system, which reduces installation time by 30%. However, if you're still having trouble, call your local plumber for assistance.
Features
Like most other toilets, this American Standard Colony Right one-piece toilet is composed of vitreous china. It has an oval bowl that enhances comfort by giving your legs more room. A color-matched solid plastic seat with a cover is also included with this toilet. This unit also includes a polished chrome side-mounted flushing actuator for ease of use.
This toilet has a high-capacity flushing technology that utilizes only 1.28 gallons of water per flush. Because of its low water consumption, this toilet is EPA WaterSense certified, which may entitle you to rebates on your water bill. It also takes advantage of gravity to boost flushing force, which works in conjunction with the 2-inch glazed trapway and 3-inch flush valve to improve flushing efficiency.
This toilet has a lovely design with a particular finish that helps to keep it clean. Because of the finish, you'll want to use a light cleaning to avoid damaging the surface. Furthermore, deep cleaning your toilet once a week will ensure that it remains in good working order for a long time.
When purchasing a new toilet, keep water consumption in mind. With this American Standard model's EPA WaterSense certification, you can rest assured that you're choosing an environmentally safe alternative. This toilet uses only 1.28 gallons per flush, which is significantly less than both new and old toilets currently on the market.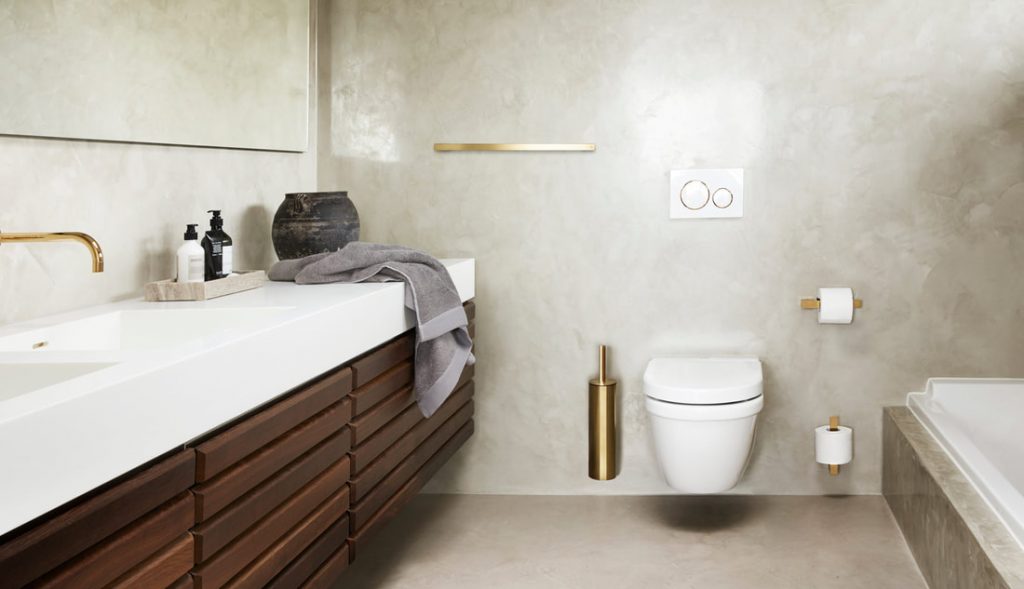 Things to Consider While Selecting a Chair Height Toilet
Comfort Height description
Simply explained, a comfortable height toilet is one that meets ADA requirements. These toilets are distinguished by their seat height, which is 17 inches or higher. These toilets are ideal for disabled people, tall people, and the elderly because of their elevated height.
Comfort Height toilets come in a number of sizes, including 17 inches, 19 inches, and even higher. If the toilet is "comfort height", it will be comfortable and easy to use regardless of the final size.
Eco-friendly
Many, but not all, comfort height toilets are eco-friendly. Look for models with eco-friendly features if you want to save money on your monthly rates while still having a toilet with a forceful flush. Any toilet that has received EPA WaterSense accreditation, for example, is a terrific environmentally aware option.
Toilets with the EPA WaterSense certification fulfill water conservation and efficiency standards established in the United States and Canada. Those toilets also have a lower gallon-per-flush rate, which means your monthly expenditures will be lower without compromising performance.
Installation process
The majority of your expertise and abilities will be required to install a chair-height toilet. Removing the old toilet and replacing it with a new one is time-consuming and requires considerable plumbing expertise.
Another thing to think about when installing a toilet is whether it's a one-piece or two-piece toilet. Two-piece toilets consist of a bowl and a tank that must be connected. These require some additional stages during installation, which adds to the complexity, but one-piece toilets are also significantly heavier.
Finally, some toilets include elements that must be installed or purchased separately. You may want to consider hiring a professional to assist you with the installation of your new toilet, depending on your level of comfort, plumbing experience, and the toilet itself.
Bowl size
Another key factor is bowl size, which comes in various sizes. Most bowls are 14 inches wide, with the standard version being 16 inches wide and the elongated variants being closer to 19 inches wide. For families with men, we recommend an elongated bowl as long as space allows, as these are often more comfortable. Choose the round bowl if there are no men or if the space is tight.
Water conservation
Many modern toilets include water-saving features. Some toilets have a special flushing mechanism that looks like a canister. This makes water move through the system much faster, so less water can move more waste.
Vintage toilets use three to six gallons of water per flush, whereas these systems use only about 1.6 gallons. If you have numerous people living in your home, you can save a lot of money while also helping the environment.
A dual valve flushing system is another way that modern toilets save water. This dual valve lets you choose between a powerful or weak flush depending on how much waste is in the toilet, and it automatically regulates water usage.
Lifting the handle on many models will activate the weak flush, which will require around one gallon of water to flush the toilet. The powerful flush is activated when you press the flush handle, which uses all 1.6 gallons to evacuate the waste. This technology allows you to have much more control over how much water you use while also lowering your bills.
Glazed surface
Many modern toilets have a glazed surface that functions as a repellent and prevents debris from sticking to it, making it much easier to clean. It also helps stop clogs from happening as often, so your toilet will work better over its lifetime.
Many people who have a glazed surface aren't sure what to use to clean it. You can use any toilet cleaning as long as it's a toilet cleaner and doesn't contain bleach, which can dissolve the coating.
Proper body position
One point we feel is worth mentioning is the importance of optimal body positioning for colon health. By properly lining up your internal organs, it can also assist in lessening the frequency of constipation. To be in the right body position, you must be squatting with your knees above your buttocks, like you would when squatting.
For most individuals, the best way to get into this position on a regular toilet is to use a tiny stool to lift your legs while on the toilet. You don't need to raise your legs very high; just get your knees above your buttocks to reap the benefits.
Difference Between Standard Height Toilet and Chair Height Toilet
Toilet height
The main difference between a standard height toilet and a chair height toilet is that a standard toilet is 14 to 16 inches tall, but a chair height toilet is 17 to 19 inches tall. Standard toilets are suitable for short people or families with small children. Tall people and people with mobility challenges, on the other hand, should use chair toilets.
Other toilet height names
Remember that these two sizes are the most popular on the market, and it's highly likely that the names will be changed solely for marketing purposes. Regular height and traditional height toilets are other names for standard height toilets. ADA-compliant height, universal height, comfort height, and right height are all terms used to describe chair height toilets.
Another crucial element to consider when purchasing a toilet is the price. Standard height toilets are always slightly less expensive than chair height toilets. So, if cost is the deciding issue, you already know which option is better for your wallet.
The right place
Toilets are only to be used in the home. Where public restrooms are not available, chair-height toilets are used in the home and in commercial settings. Chair height toilets are always used in businesses and commercial places since they are higher and easier to sit on.
Many families, on the other hand, have adapted this toilet design for their own bathrooms over time. The chair height type is the most popular on the market because of its adaptability.
Advantages
Chair height toilets are perfect for tall persons, the elderly, or physically challenged family members. They will always be less expensive because manufacturers produce them in big quantities and upgrade them with new technology year after year due to their widespread use.
The standard height toilets have been popular for a long time, but it has fallen out of favor in recent years. They are perfect if you have young children who have not yet reached the age where they can walk barefoot.
They are, nevertheless, extremely beneficial in teaching good posture when completing bowel movements. If you have bowel problems and are always constipated, it is recommended that you use the standard toilets because they provide a better posture.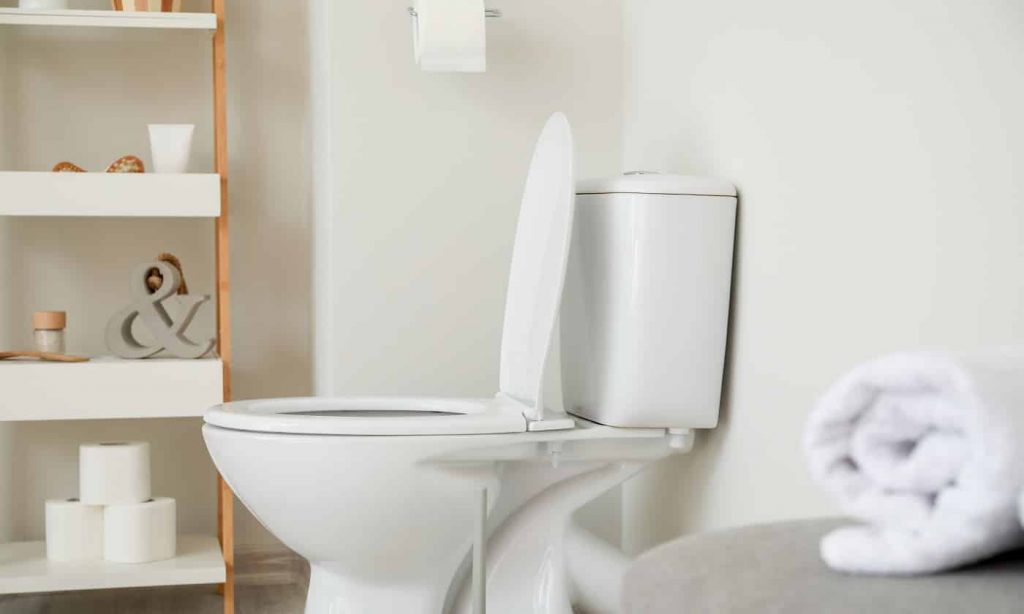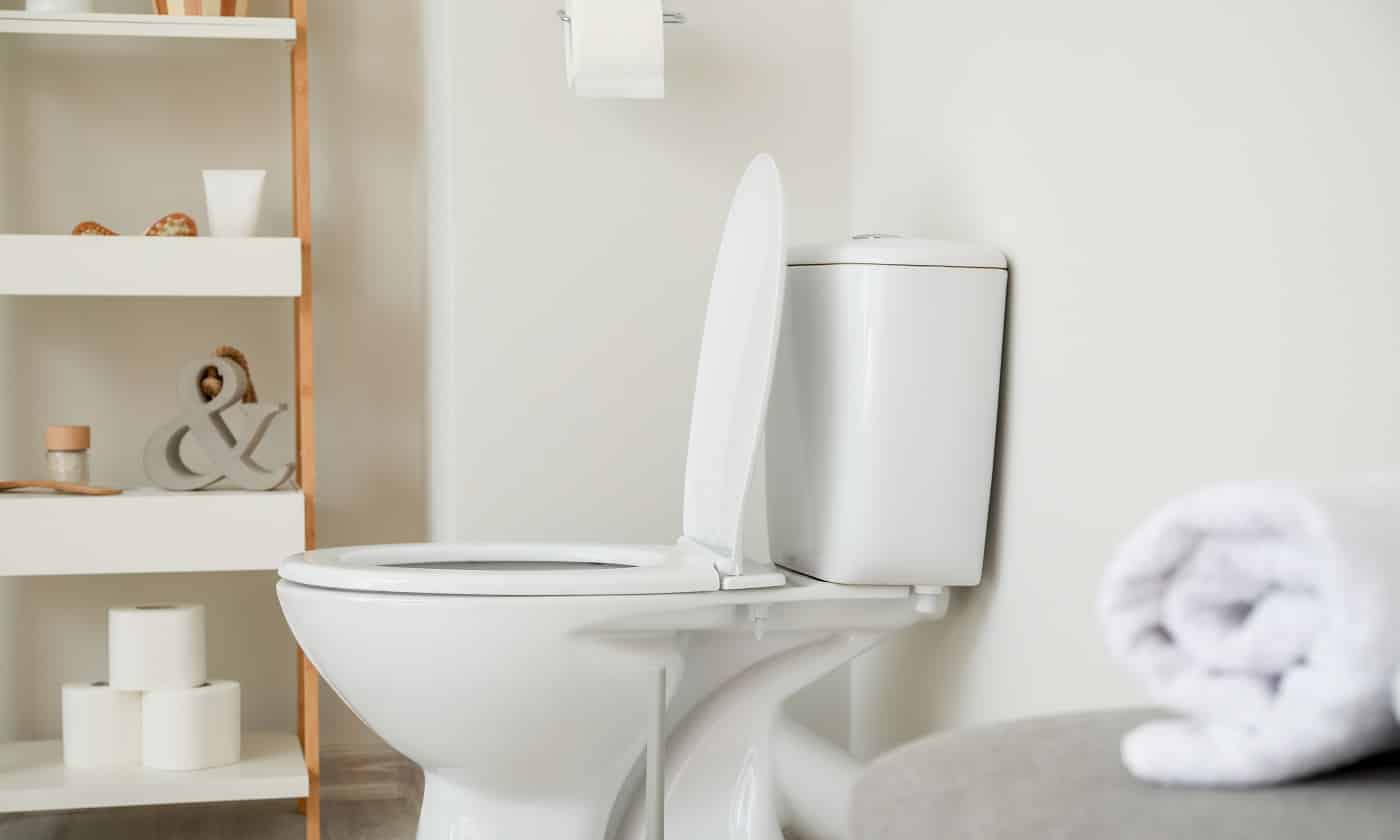 Frequently Asked Questions
What is a chair-height toilet?
So, we've been discussing and comparing various chair height toilets (also known as tall toilets), but what exactly are they? What sets them apart from standard toilets? A chair height toilet is roughly the height of a standard chair, measuring 17 to 19 inches from the ground to the seat. On the other hand, a standard-height toilet is 15 inches from the ground to the seat.
The permissible range for any toilet to be ADA-compliant is 17 to 19 inches, which has been determined to be easier to use for those with physical limitations and the elderly. Tall toilets are similar to conventional toilets in terms of installation, save from their height.
Of course, you should seek the assistance of a skilled plumber since even minor installation issues can have serious and unpleasant effects. All water connections, including those between the tank and the bowl, must be secure and leak-free.
Is it better to have a one-piece or two-piece comfort height toilet?
This relates to whether you purchase a toilet in which the bowl and tank are one seamless piece or if the tank is separate from the bowl. Because of the way they are made, most one-piece toilets take up slightly less room.
Because the toilet tank and bowl are molded together, they take up less space front to back. The plumber only works with one piece, which makes a one-piece installation easier. They're smooth and seamless, making them easier to clean, more durable, and less prone to leakage.
The disadvantage is that they are heavy due to the fact that everything is contained in a single piece. This can make moving more difficult, and transportation prices may be significantly higher as a result.
Because the two sections can be uncoupled but must be bolted together, a two-piece comfort height toilet is lighter and easier to operate. If you hire a plumber, this could result in a difference in labor time and expense. Because of the seams, two-piece chair height toilets are more difficult to wash and more prone to leak than one-piece toilets.
Conclusion
With that, we end this best chair height toilet article. All of the toilets described above are excellent additions to any home. Our recommendations for the best in the business are Kohler and American Standard. Both of these toilets are difficult to surpass due to superior performance, less frequent maintenance, innovation, and superb quality.
Choosing the best chair height toilet to buy should be simple now that all of these professional reviews are in place. Summarize the facts presented above and decide which of these goods is best for you based on your needs and purchasing power.